I am starting a new track and as we know this starts with the table. In this project this part is a bit tricky. I want to have in my garage as many tracks as possible (hopefully without looking like a madhouse).
I already have a 5.5mx1.8m track for the 1/43 Rc cars (Dnanos). Definitely want to keep that one and now want to build a slot car track (maybe 2, but one for starts) and my daughter wants me to build a train track as big as the slot car tracks, YIKES!!!
The space I have is the free space in the garage which is 7.3m by 5m, but the Rc track is already there and I want to be able to park the car there in Hurricane emergencies.
So after some thought the solution I had was to put the tracks on wheels and have the slot car track above the RC track.
So here is the problem, my slot car track is 6m by 1.5m (is because it is already partially build) but can only have legs of the extremes of the length because it has to go over the RC track, a picture for you to see: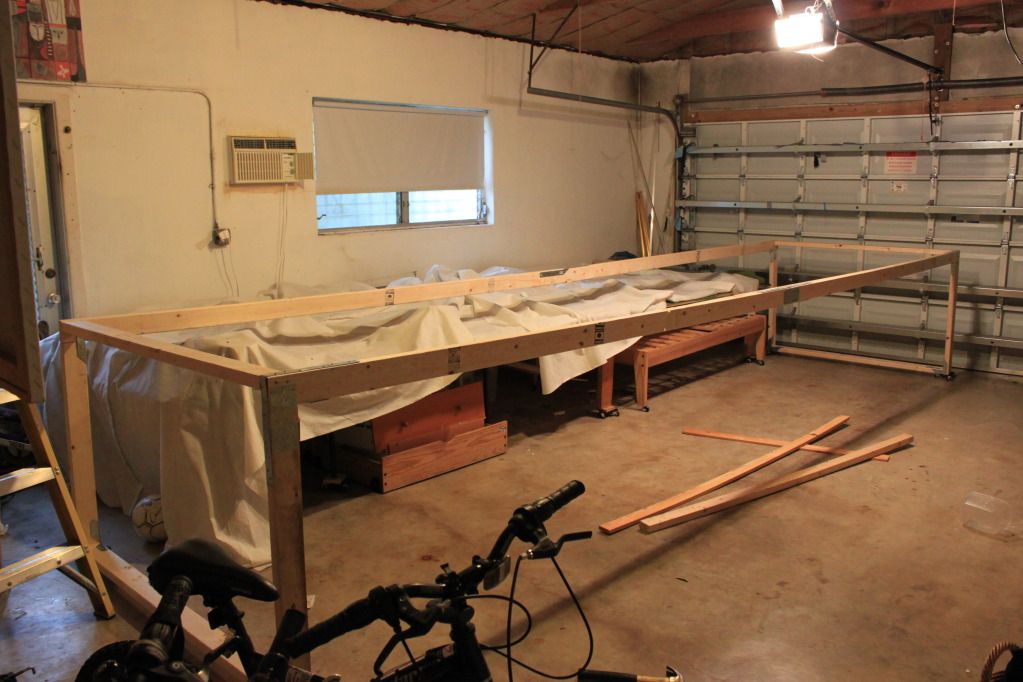 So you see the problem a 6m long track only supported at the very extremes, moreover the beams are just of 3 meters long so the 6m length has two beams patched together in the middle.
Now the situation is not completely terrible because I will have supports in the middle of the length when the track will be out (not on top of the RC track) and plan to build some kind of a support for the middle when the track is on top of the RC track.
But there will be moments when those supports will not be present.
So the track can crack at the middle or the legs at the extreme might just "open" and the track falls.
The next photos have the contraptions I already put together to prevent this but I need more. What else should I do? Remember that it has to go over the RC track so I am limited in options.
Contraptions for the middle (2nd photo show an extra 8 feet piece of wood screwed to the 2 beams to keep their connection from braking).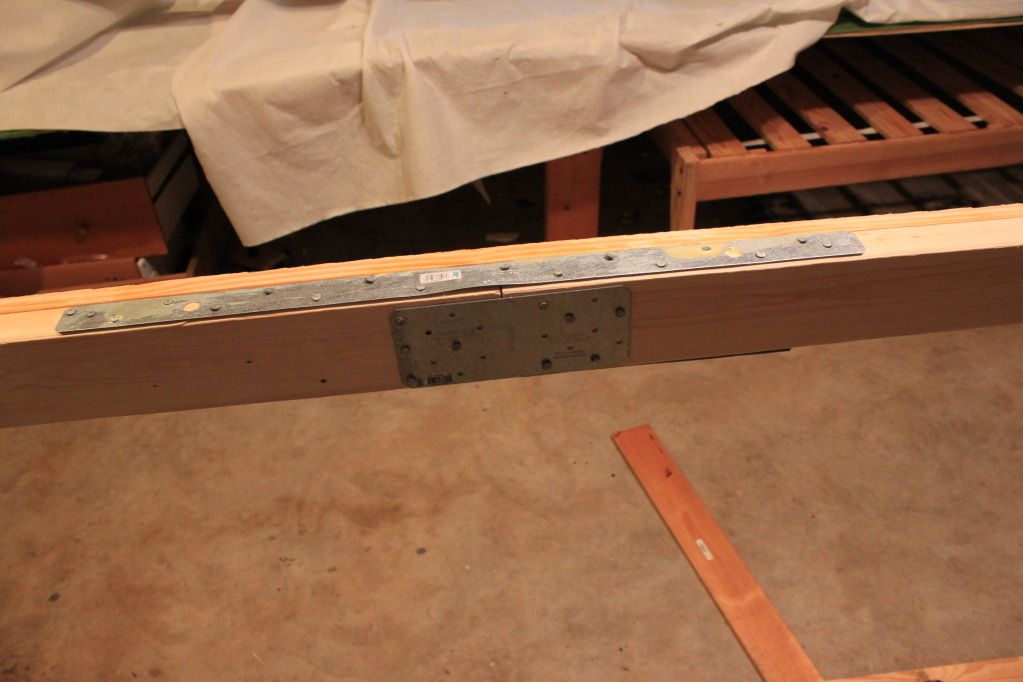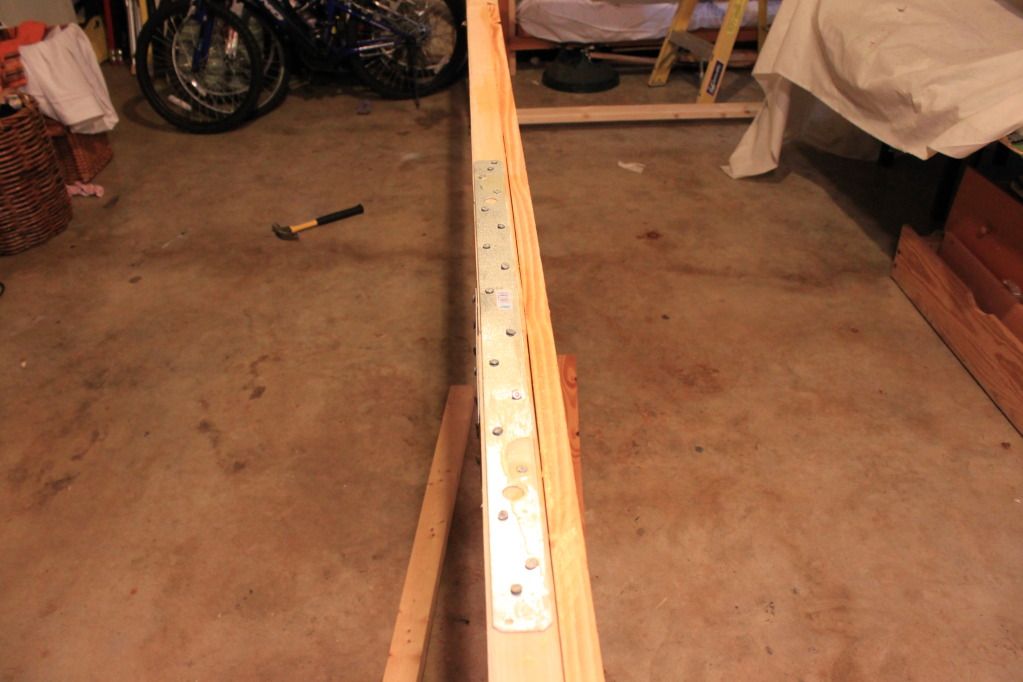 Now the contraptions at the extremes (this is where I feel things can go wrong).
Now the best part of the table so far, the wheels, this thing works and allows to have space in the garage when the track is not in use. The RC track is also on wheels.
So guys, any suggestions? Is the track doomed?