Discussion Starter
·
#1
·
You probably think I have finally gone completely round the bend but the hint in the thread title to the Kevin Costner film "Dances with Wolves" comes about because we have very confident foxes in my neighbourhood and for the last few years our garden has been used by them most days with several of them sleeping and warming in the sun for hours at an end on the lawn.
Quite often when I am carving, sanding down or painting a slot car body shell in the garden I am accompanied by one of the foxes who will quite happily sit about 10 feet away and watch me at work. I find this very relaxing and really adds to the pleasure of the model-making process.
Anyway, the purpose of this thread is to describe a scratch built Lotus 23 I have just made, I thought it was about time I added this car to my collection of Jim Clark slot cars.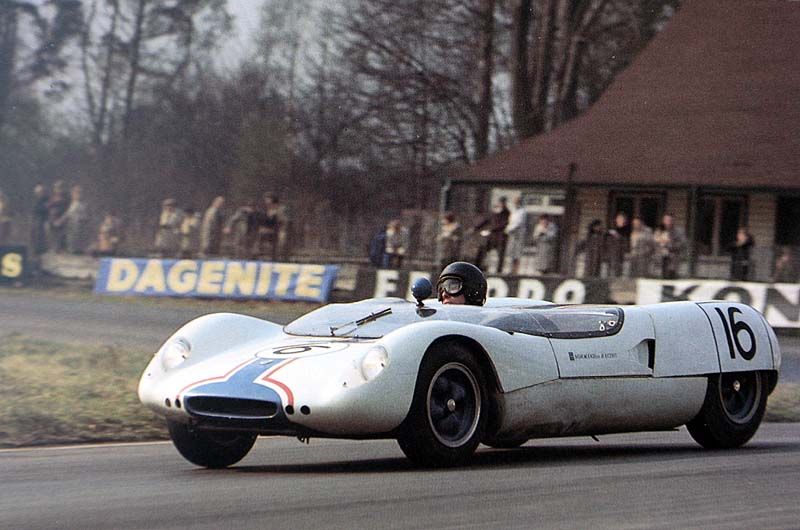 This is Jim Clark in the Normand Racing Lotus 23 winning the British Empire Trophy at the Oulton Park Spring Meeting in 1963.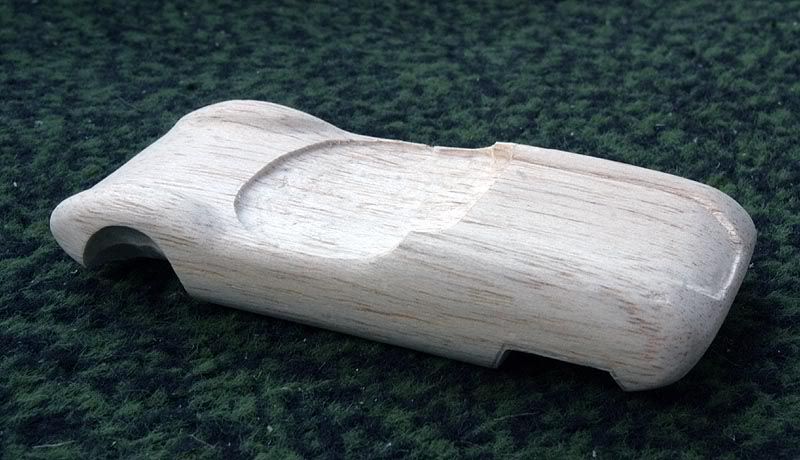 I used balsa wood for the bodyshell and although I have no drawings of the car I do have lots of photographs and the dimensions so this carving is by eye rather than a slavishly accurate model but it will do for my purposes. This is the shell at an early stage.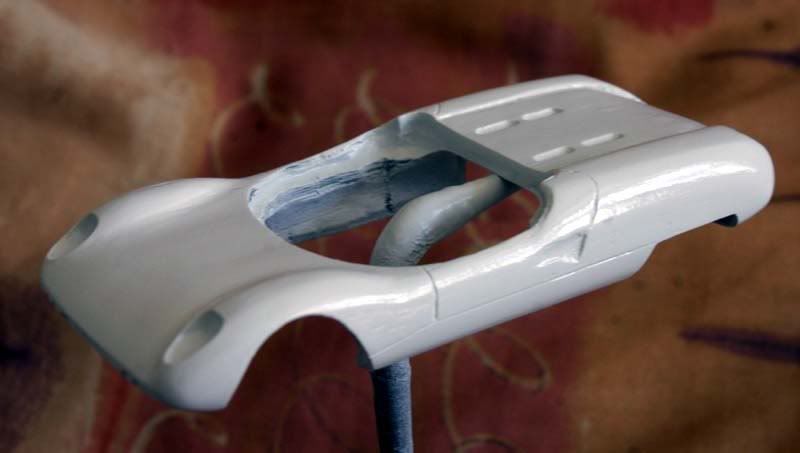 The shell here has had the final shaping and surface detailing added, it has been hollowed out underneath and then had superglue rubbed into the surface before a light sand and sprayed with a Halfords primer and paint.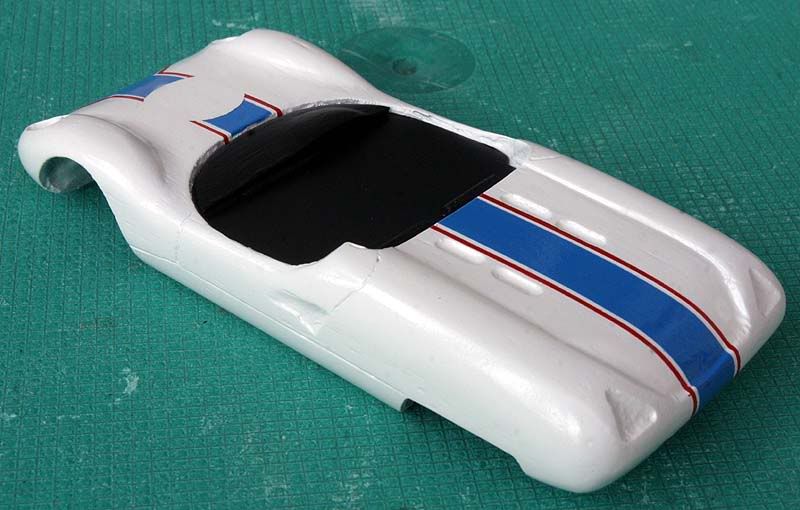 I masked and sprayed the blue and red stripes of the Normand Racing team which was a rather laborious process maybe I should have used decal paper instead. The interior tray is a thin sheet of plastic card with a balsa dashboard.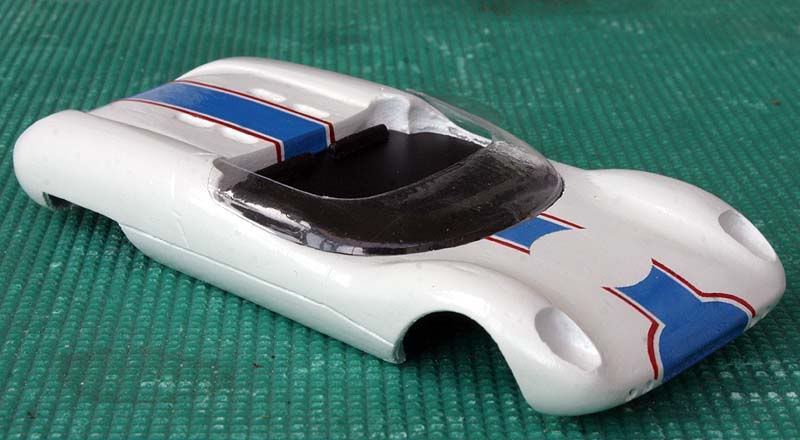 I vac-formed a windscreen using my "Sedona Vac Former" that John Cahill kindly made for me a few years ago.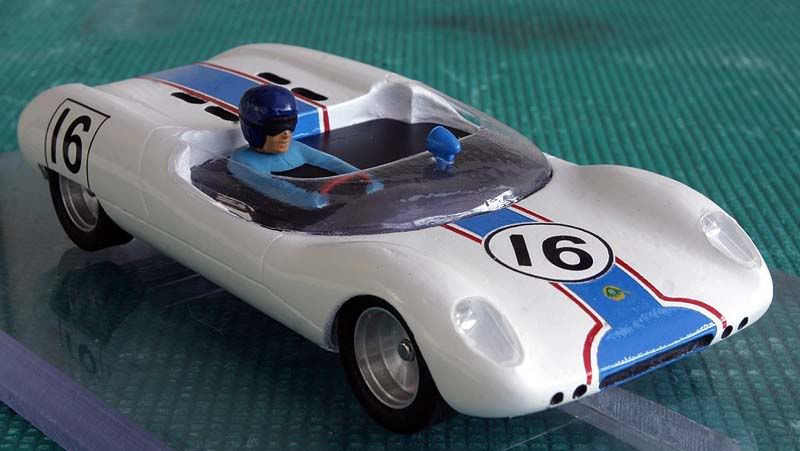 The finished shell with driver figure, mirror and race numbers added. Now I have a Lotus 23 I need somewhere to race it, hopefully it will get a run at Colchester's annual meeting next year.
David