Ever since I first saw the 3D work on the chassis I wanted to try one of Gareths' chassis. I love the concept and the way it makes the cars look on track and couldn't resist getting one of the chase-cars bodies to go with the chassis too, this one the 74' Dodge Monaco. So here's a few pics of the build so far...
..here's the body as it came, a very nice slush cast, with nice detail and just a couple of bits that needed filling where it just didn't quite get the desired thickness along the bottom edge on one side....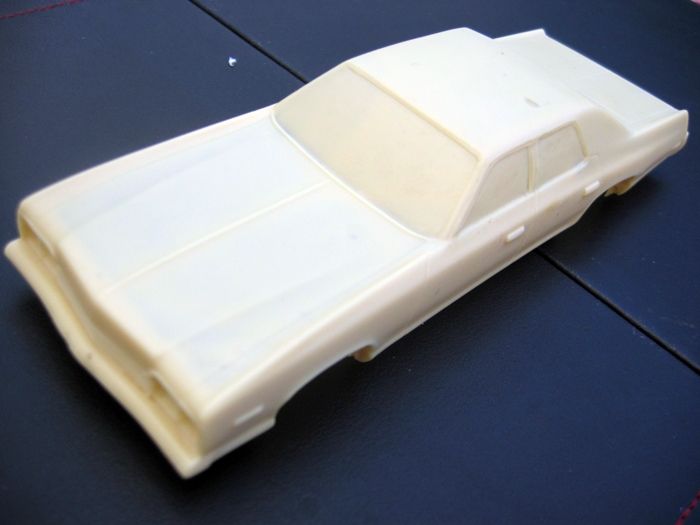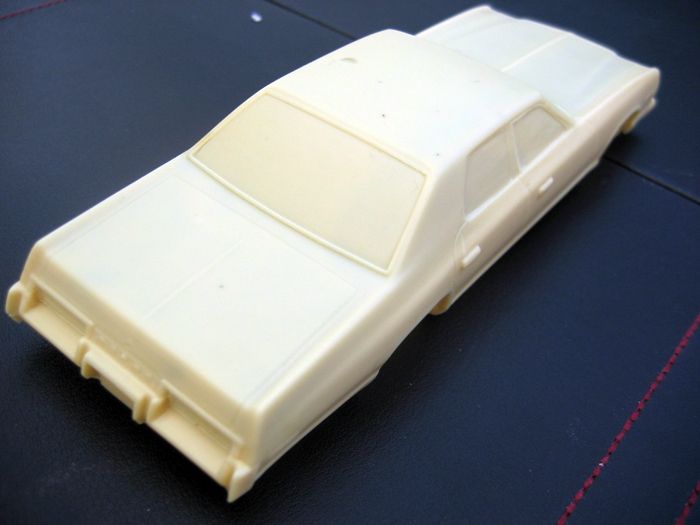 the detail...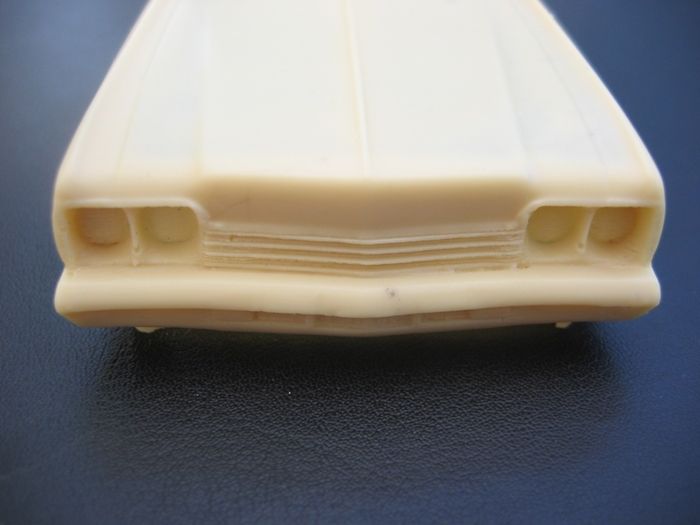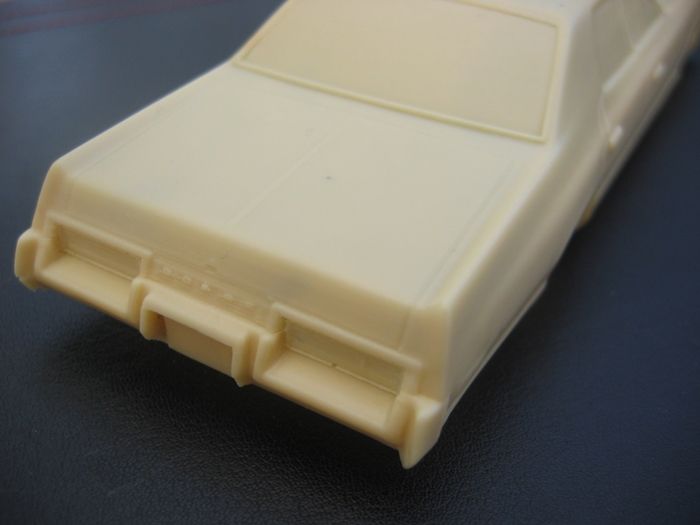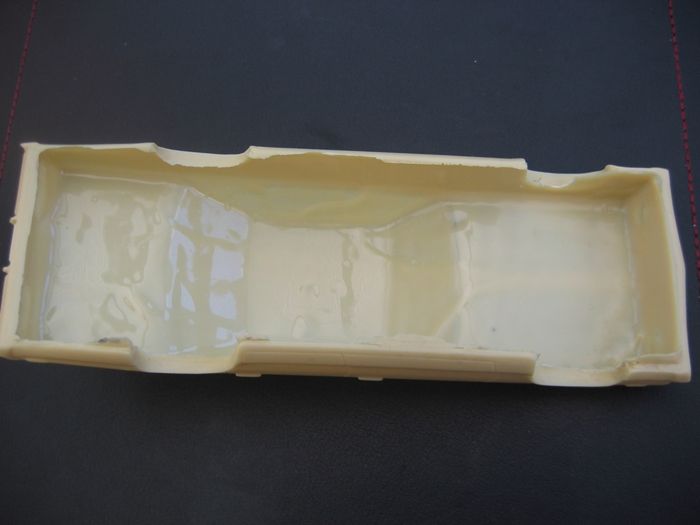 so I opened the windows out and put a shot of primer on and made up some bull bars..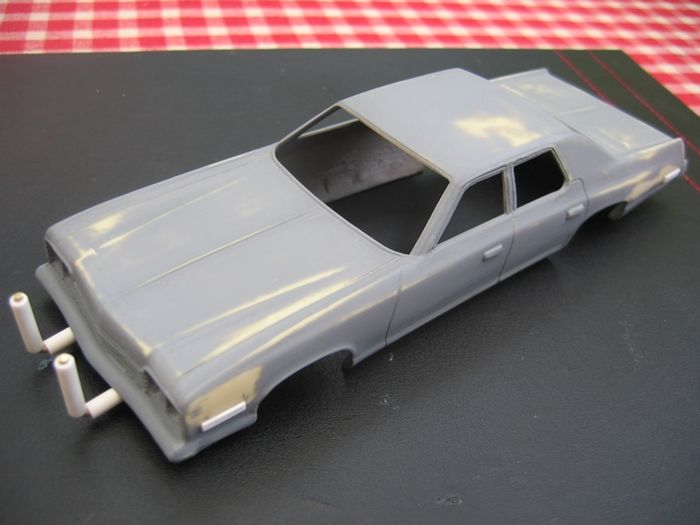 bull bars are just brass rod and styrene tube, and should be robust enough take any impacts...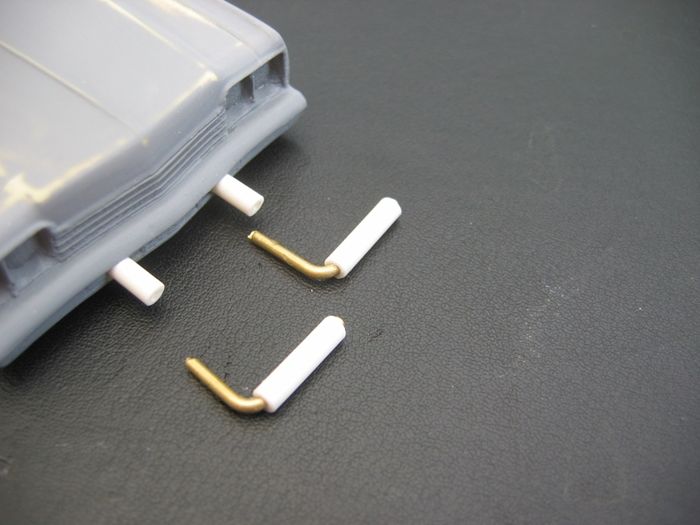 ...sprayed some silver on the bumpers and white on the doors and roof....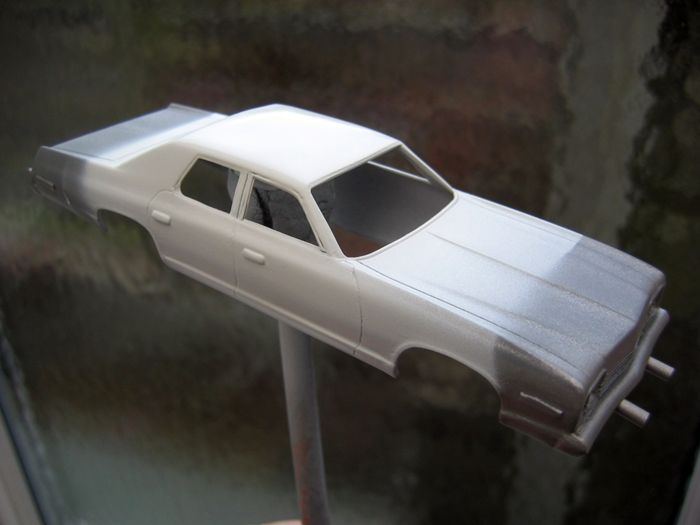 and after some masking up and black paint all the spraying is finished. Went over the colours with matt white and black to tone it all down an get it ready for dirtying up. Also modified the interior to give the figures a bit more interest as the windows will be down. I put 4mm lenses into the headlights and this is where I'm at with it now...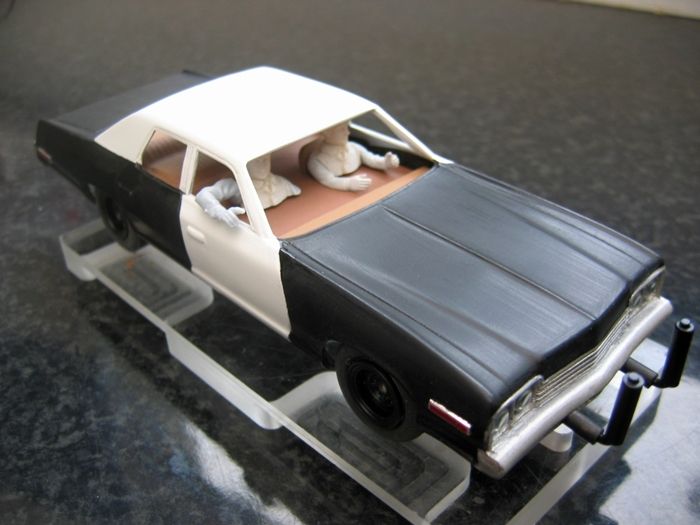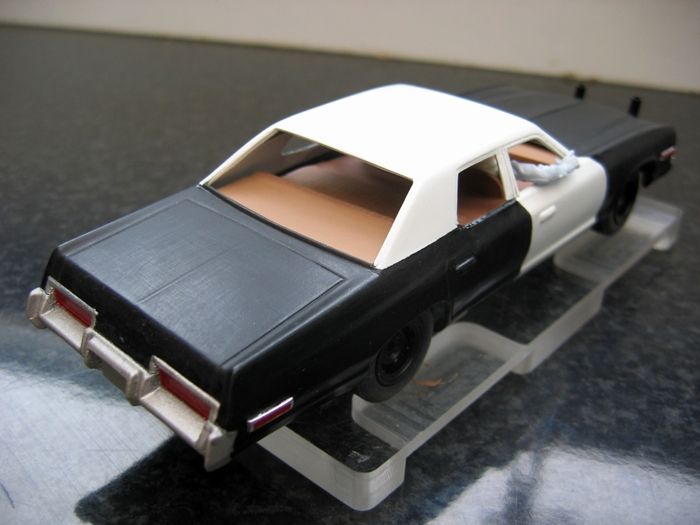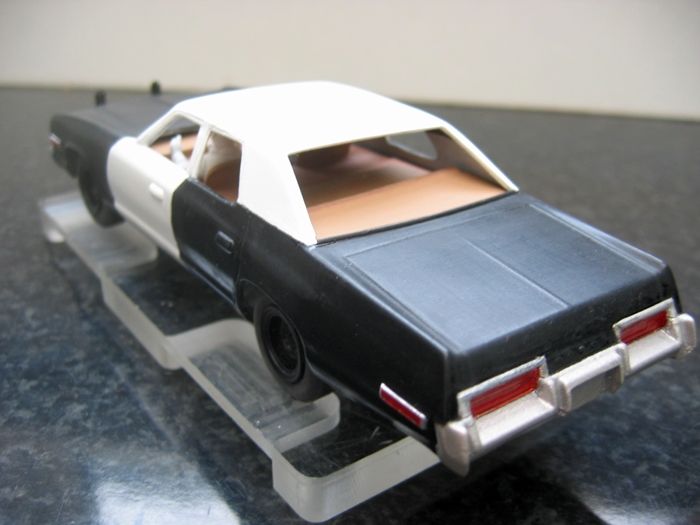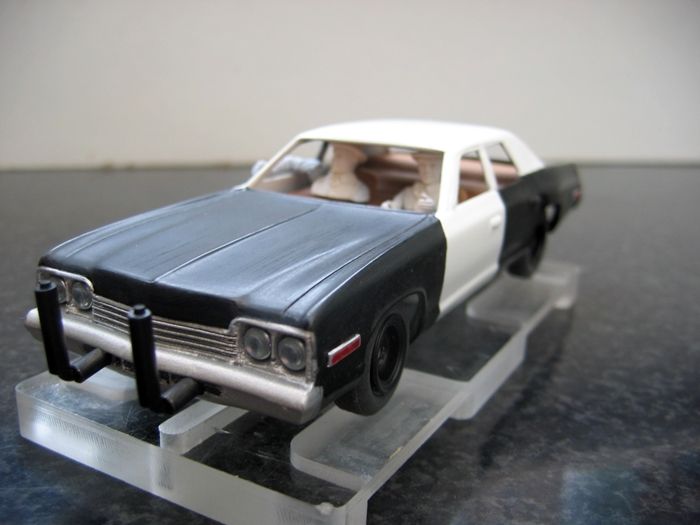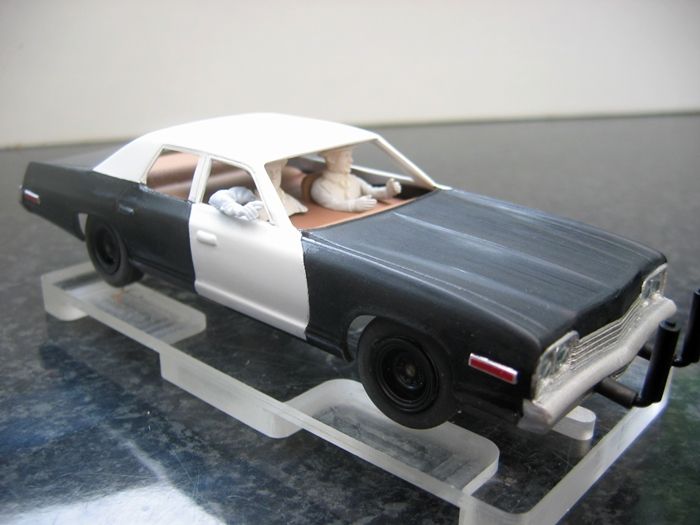 ...still lots to do, finish the interior, fit the glass and dirty it up and paint on the livery.
Big thanks to Gareth for making these kits available, the chassis is superbly engineered and look foward to finishing this and giving it a blast.