Hello sirs,
(real car)
Seeking information on the Internet, literally shock had a picture of a Chevy Lumina from 1991 with Ferrari logos (without cavallino) in the ... NASCAR!
Ferrarista as I am petrified to be something similiar .. and obviously gave me to look for it ...... and yes, there was a NASCAR car with Ferrari logos .... at the hands of Phil Parsons with No 96 trying to qualify for Daytona .. (which is not achieved by the way)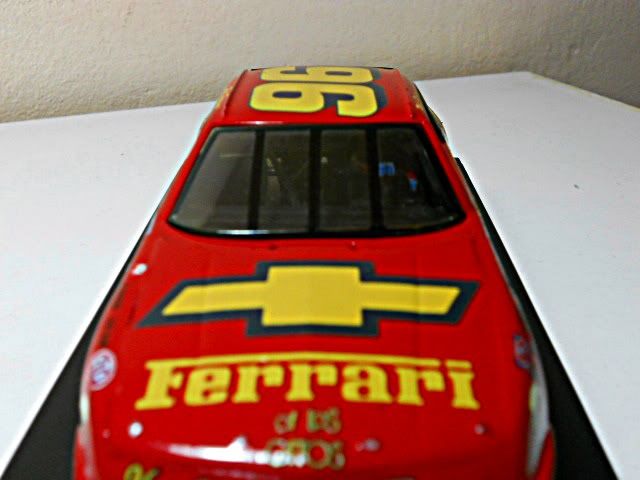 The logos .... well I think California is a luxury car salesman by the name of The Gatto, s ... and it seems that somehow managed to put those logos on the car ....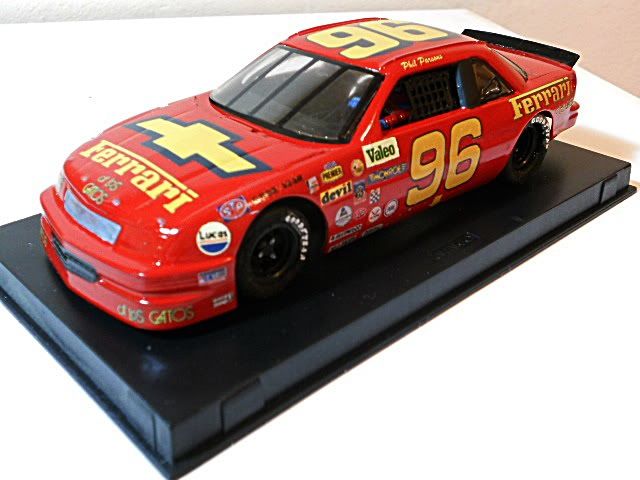 For more 96 .. there was another thing that ran in Pocona in the year 1990 at the hands of one Brent Kaeding, with not much luck ...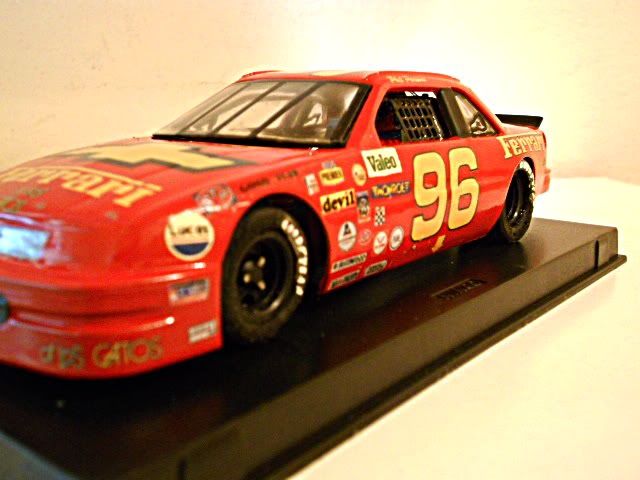 Total already had the challenge on my hands ... I found the photo I started Curran and look .... and as always the Tokyomuseum me out of trouble ..
I had two Chevys Lumina of these in the trunk of the stuff (Revel brand or monogram can not remember now) but missing the decals .. and there appears Pattos friend .... where tb by chance looking for other decals (another Nascar but east of the 50 .. jejejejeje) forces appeared to me the friend Phil ...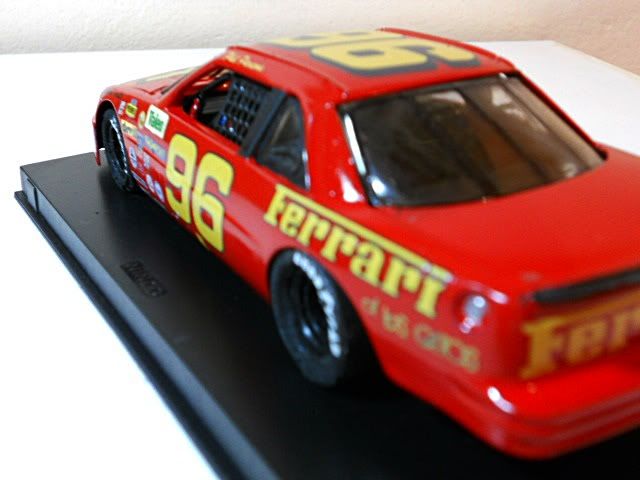 Just missing it ..... and I've tried to do, except that the decals on the sides, there where the Nascar season took them to the baskets .. I had to improvise a bit, catch more or less decals affaire measurement and put them more or less meaningful.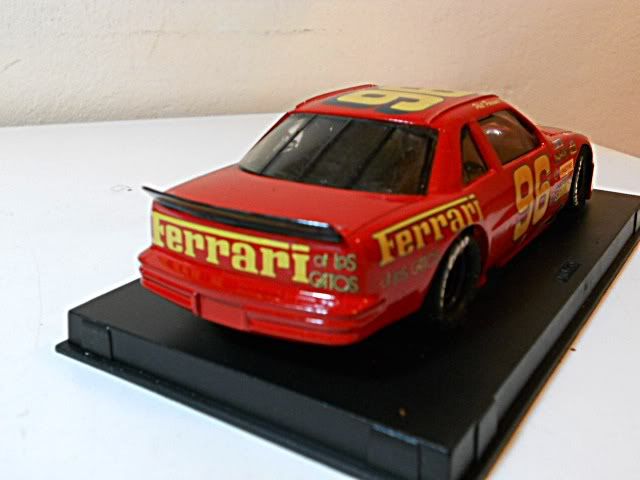 Obviously it is not exact, but I think the little rabbit is worth ... a NASCAR car with Ferrari in tow ..........!
Sorry my english is very bad....
Regards,
Jordi