Discussion Starter
·
#1
·
So I had this model lying around for some time. I was going to do some kind of street custom design as there are quite a few nice ones around. Well instead I was watching the dukes of hazard and thought " I wonder, if Rosco had a faster car, would he have caught those Duke boys". Well it got me to thinking what it could have looked like, so I had a play around and came up with this: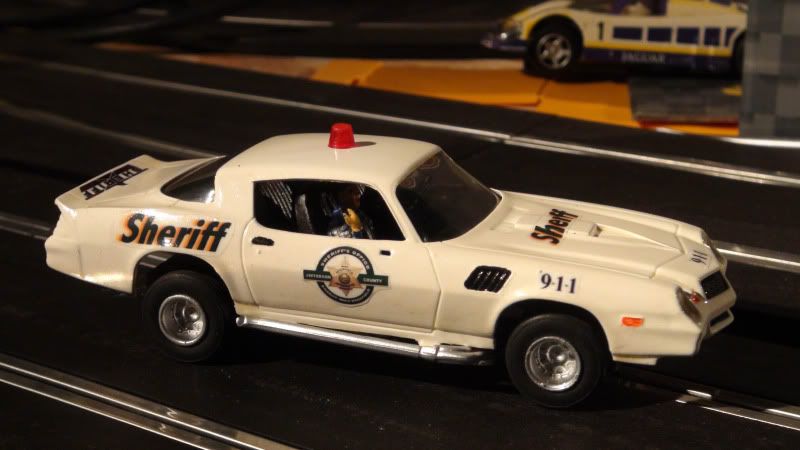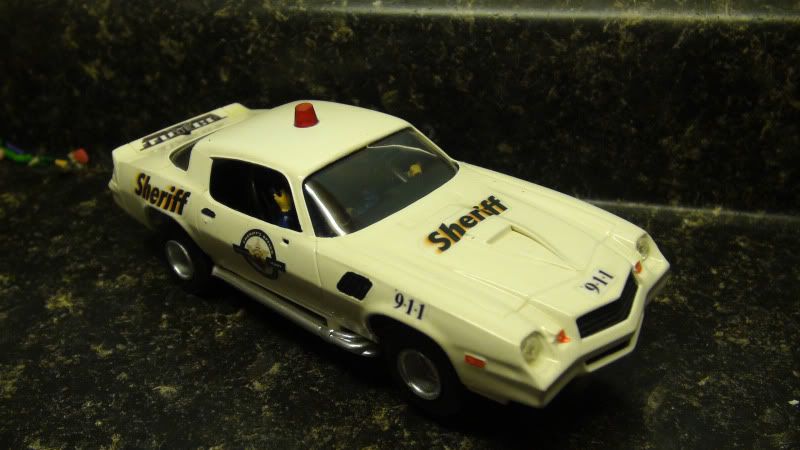 It all started well, prepped the body, paint went on well, decals too, hand painted the turn signals and the vents, then started covering with clearcoat and some of the paint on the side vents started seperating, it looks a bit smudged now, pain in the butt really.
Interior is what came with the model. Had to cut sections out for the motor to fit, but it went in fine. The seats seem a little oversize for the kit, but they sit high enough off the floor to cover the motor, which worked out well. Borrowed a couple of my sons police soldiers, painted them up and all is well.
I used a pcs32 chassis from Pendle, few mods and it fitted well. It drives great now that I put a little weight in the rear end.
Hope you like it.