Discussion Starter
·
#1
·
I'm sure we've all seen this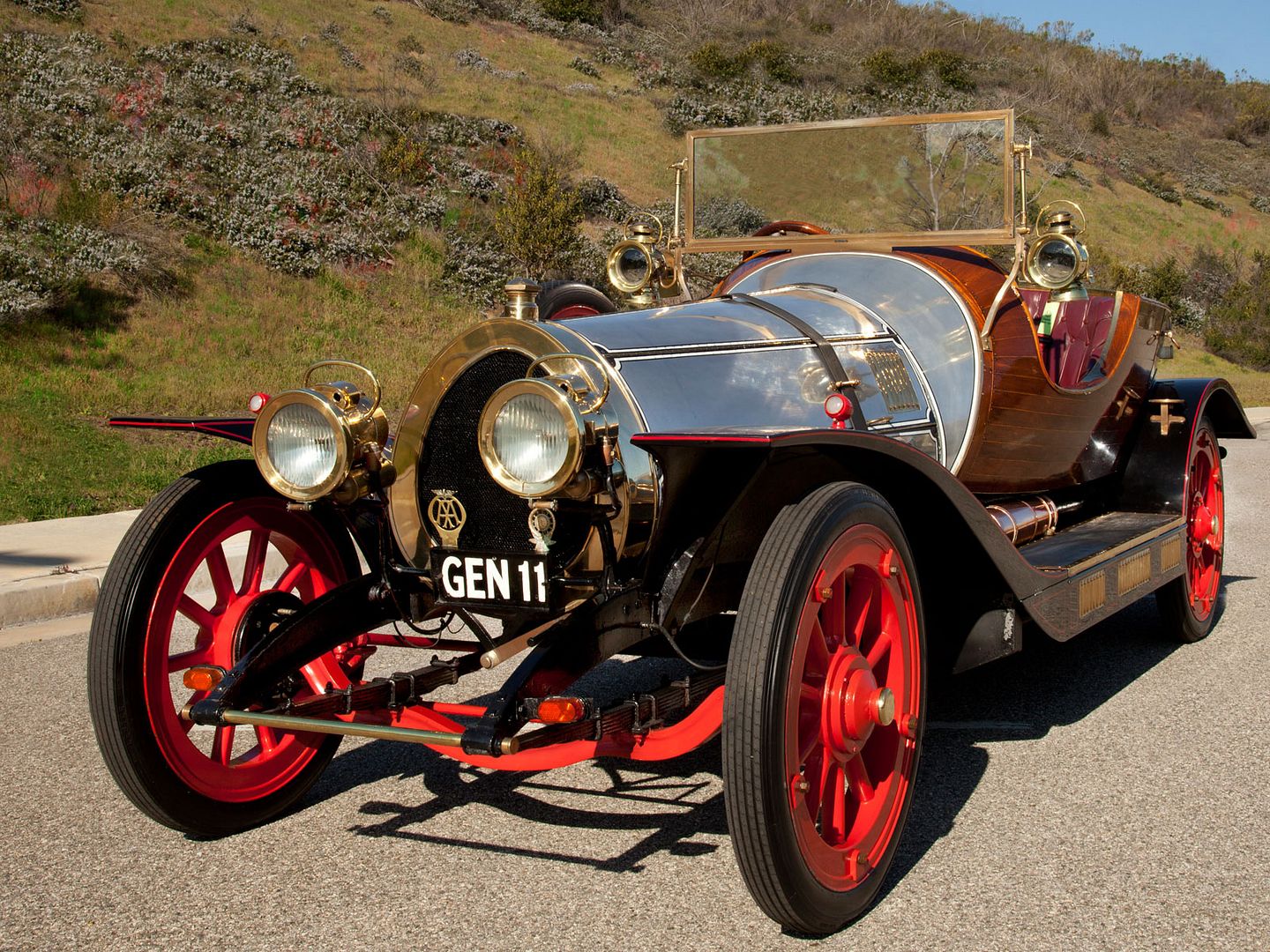 Although as a child I loved Ian Flemming's book more, and especially John Burningham's illustrations. If you haven't read it I really do urge you to search out a copy.
It was based on the racing car (actually cars) built by Count Louis Zborowski in the 1920s but it was Alan Mann who was building those red and gold Ford racing cars that was asked to build a car for the film. Production drawings were done by Ken Adam who was the production designer for the James Bond films and a bit of a hero of mine.
You may think the film was sappy, the child catcher was terrifying and the Corgi toy too quick to lose its tyres but I thought it was time to have a go at one of the most well known cars ever made.
My usual approach was to start with someone's 3D CAD model but I didn't think it was very well proportioned. I was lured by the appeal of the simple curves of the wings (no, not those wings) and thought I'd have a go myself. Time to start with the production drawings.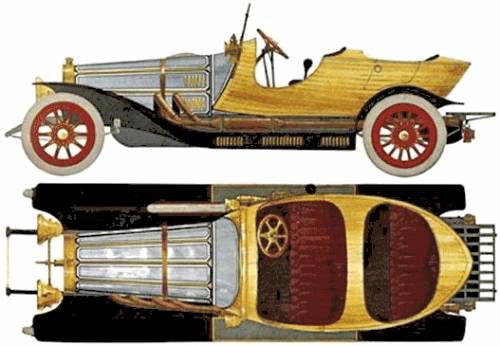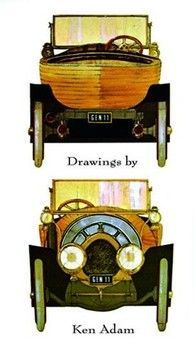 I also found a side photograph of one of the film cars which was a useful check against the drawings. I printed them all onto graph paper so I could take measurements from them and start putting it into the CAD. I wanted something easy first so started with the wheels. As Peter has shown with his wire wheels, there's quite a lot of detail here and getting them right gives any car a head start. The rears have 14 spokes and the front has 10 but there are also clamp bolts that hold the rims together and lots of detail around the hubs. The wheels were specially made for the film, hiding drum brakes inside them so it would look accurate for an Edwardian racer.
Once the wheels are done I created the assembly with them in the right place, adding the motor too so I'd have a sense of where things could go and any limitations in the body. Then I could start with the body shape, beginning with that very Bugatti-like radiator and making a swept blend to the circular shape at the back end of the bonnet. The wings are probably a bit too thick for scale but I've gone for what will survive on a slot car track.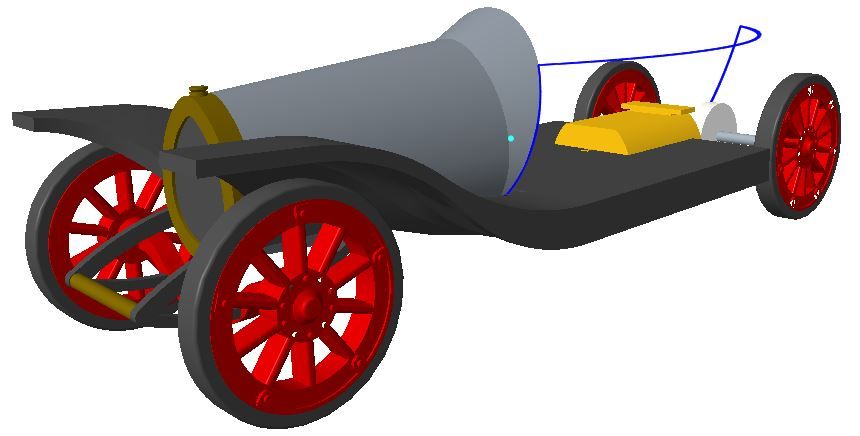 The rear bodywork really was made by a boat builder and it's quite a tricky shape to make in a CAD system, especially if you're as unskilled as I am. This is where I am so far, it's probably been about 10-12 hours on the CAD and obviously plenty of time in front of that in the planning stage.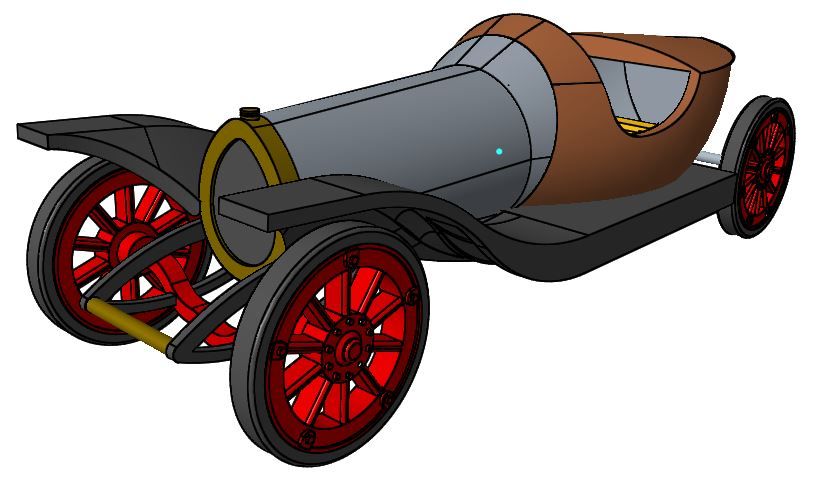 There's lots of time spent re-checking bits because you don't know what's wrong until more is finished. However I'm now at the stage where the outer body shape is quite well defined and I'm making the seat spaces. Then it's the rear wings and I can start on the detail bits like the windscreen, lights, horn and outside gear lever.
I've decided the car won't have suspension but it will need steering so I need to sort out how that will work and keep the guide as hidden as possible yet still link up with the steering arms. I'm toying with what to do with the wings but it's probably one more headache than I need so I might leave them off, especially as folding them in like the Corgi toy interferes with the motor position.
I'll update this slowly as things progress, take solace from the fact that Dick Van **** didn't attempt a British accent for this film, unlike for Mary Poppins.
It's a very large car as you can see.