Hello,
I'm sorry but I don't write in very good english and I used Google translate for my text.
Well, I'll try to give you a retrospective of the manufacturing of my track in 1/32 scale that began in February 2007. The post may be a little long, but it's necessary
Preamble
Why its hard design so long? Well, I like to take my time. I manufacture of my track when I need to be quiet. The other reason it's at that time I was manager of my enterprise and I had not got of free time
.
Still, little by little, the ideas I had in my head at the beginning of this project go to be realized to fruition , with patience, time, but also money (especially for the acquisition of machine tools) .
When ideas come to me, I must put this on the paper where they should be created because they are present in my mind not to forget. That's why I can sometimes scatter me and stop the current fabrication. I'm pretty fussy about my achievements. When I want to make a few things, I put every effort to make it as realistic as possible for meet my requirements.
The track
This project was a first for me and as you go the see, there were some rookie mistakes that I tried and that I'm still trying to adjust (for example my light ramps).
Originally, I played to slot for fun, from time to time with a plastic track cheap (Artin). Then, I wanted to acquire a Ninco and Carrera track, but my problem was the space in my home, because at that time, whether in my office where the children's room, I hadn't enough space.
So I have had a simple idea (apparently). Why not create a folding slot track in wooden that I could take it everywhere with me and store anywhere?
And that's how it all began. The idea was there, but how to implement it?
I needed a solid support and my coffee table at the time was fine. My wife has generously agreed this use. I could start my project.
As I wanted a beautiful and realistic decoration removable, I always had in mind this given to each of my designs. With imagination and a good stroke of a pen we get to make beautiful things :-D.
Come on, let's go to the pictures.
The original plans
Drawing of the track on the wooden board
Drawing the first wooden board...
...then on the second wooden board...
...and assembling the two wooden boards.
Drawing of two others wooden boards.
Cutting of batten of support and of the feet...
...then assembled.
The mounted assembly...
...and tidy. :-D
It is clean, no? ;-)
Meanwhile, I bought with materials, painting and other equipment,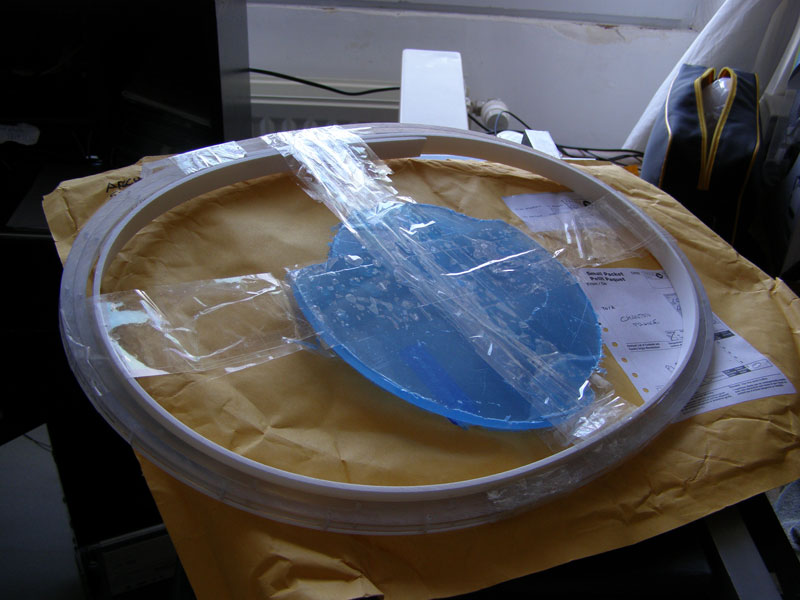 Then, making security walls that have for purpose of stiffening the track and of ensure a perfect alignment of the wooden boards between these while hiding the hinges.
Manufacturing of walls
The straight walls...
...and of the curve wall.
Checking space compared to cars
First change of the tracing when I saw that the cars comes in contact when these come to them location in pit lane.
First version of security walls
After checking, the impact zones appeared.
Final version of the walls after changing 65% of the tracing of the track.
And finally, disappearance of the first "S"
New acquisition of router for the slots.
I have attempting the manufacturing of vibrators in relief for more of realism for piloting but I have abandoned because of the track who wasn't wide enough and who could do leave the car of the slots.
It's a regret because it was a good start. But hey, I have don't wanted to delay me
.
Routing slots.
After a few setbacks due to a bur of first prize...
...I ended up buying a carbide bur, I repaired the slots with SINTOBOIS and I finished the slots.
Then I invested in a drill press. Then I used the pulp finishing for filling the holes and regularized the joints between the wooden boards for a perfect alignment.
Test of the manufacturing of the future security grid and of laying gravel with sand Loire.
To be continued...