Discussion Starter
·
#1
·
The total track length should be about 20m when it's finished, with full scenery and it'll have a PC based lap timer installed.
I probably should have waited till I've progressed a bit further before posting this, but hey, I got a lot done today so here goes...
On Monday, I started with this: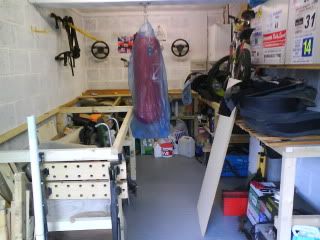 (It's taken me about 3 months to get the garage this tidy to start with though!)
The 12mm MDF was test fitted and the basic layout sketched on.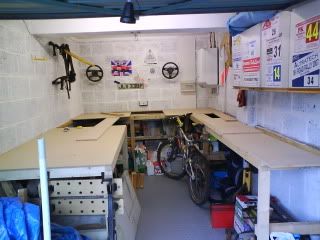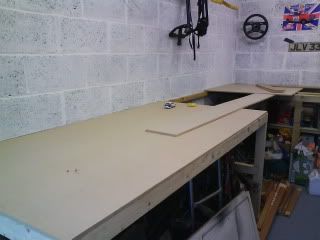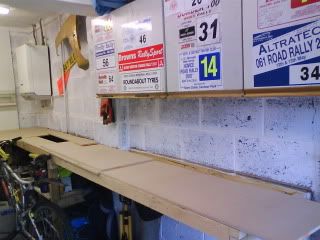 I've had the track planned out in my mind for a while, so this didn't take too long.
Today, I managed to get most of the routing finished and about half of the elevation supports done: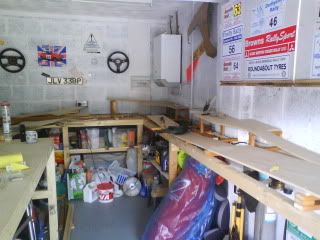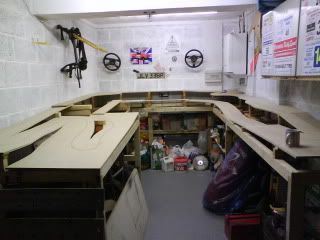 The right hand side will be all forest, with a textured road surface (as per my first forest test track and DIY rally loops).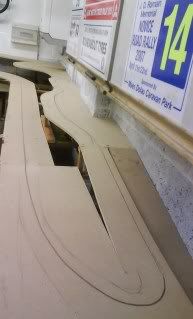 This leads through a fairly fast open 90 left onto a rough tarmac lane.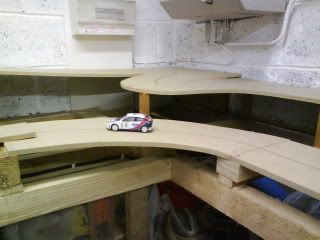 Which then leads to a junction with a proper tarmac road/lane, which hairpins up the hill...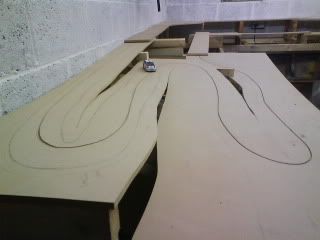 to the farm...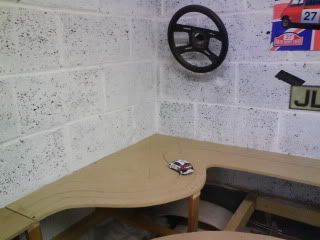 out of the farm yard and back into the forest.
I don't know how quick I'll be able to progress (not as fast as today that's for sure: I've got to go back to work tomorrow!), but if anyones interested, I'll try to post regular updates.
Cheers for looking, Stu.