Thought I'd start a thread for those wanting to start a Carrera layout, but perhaps like me, you have restricted space, and funds, so want to start with the pieces from a set, and expand on that. I have a bunch of layouts I designed, that fit within 3.3m x 1.2m because that was the space I had to work with. I have only built a couple of layouts from Carrera, and I am very happy with the one I settled on and built, but had lots of ideas and thought I'd share them. I'll start with this layout:
Minimal purchase of extra curves required. One pack of (x6) R2's and (x2) R1's and the rest are all standard R1/60 curves and standard straights, which many people will have if they have already got some Carrera stuff. You will need to build an overpass/elevation structure, and I've tried to keep the sight line obstructions minimal for this layout, and the back straight still in reach for most adults for deslots, without a grabber: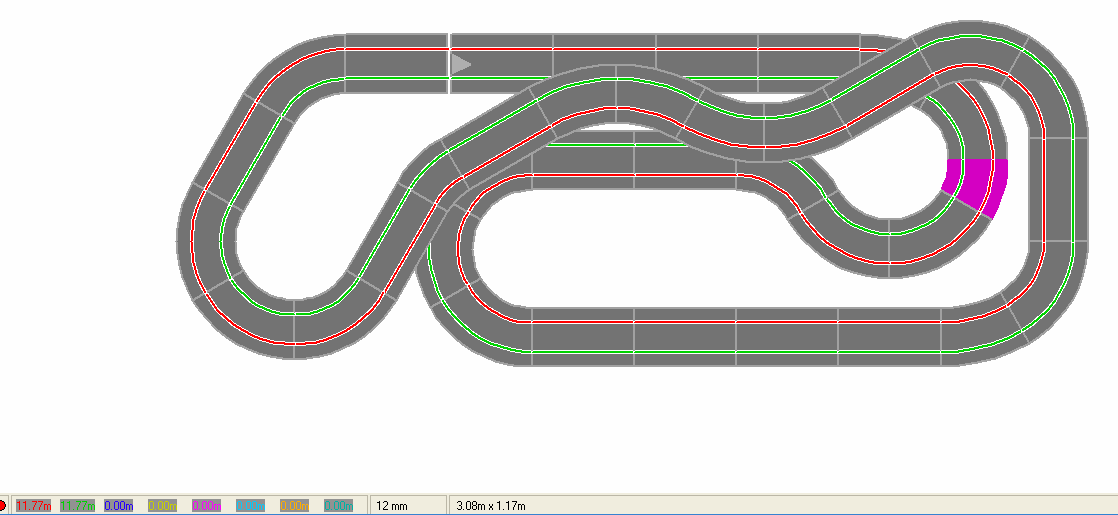 Here is another version of the same kind of thing, but if you can get hold of (x3) R3's (kind of hard to find unless you place a lead time order from a lot of the suppliers I have tried, and then you need to buy a 6 pack in most cases) This one is designed to flow a bit better and might be something you would upgrade to from the last example as funds allow for further track purchases, it uses one R1/30 piece (a lot of retailers sell these individually), two six packs of R2's and three individual R3/30 pieces (hard to find for sale as separate pieces unfortunately):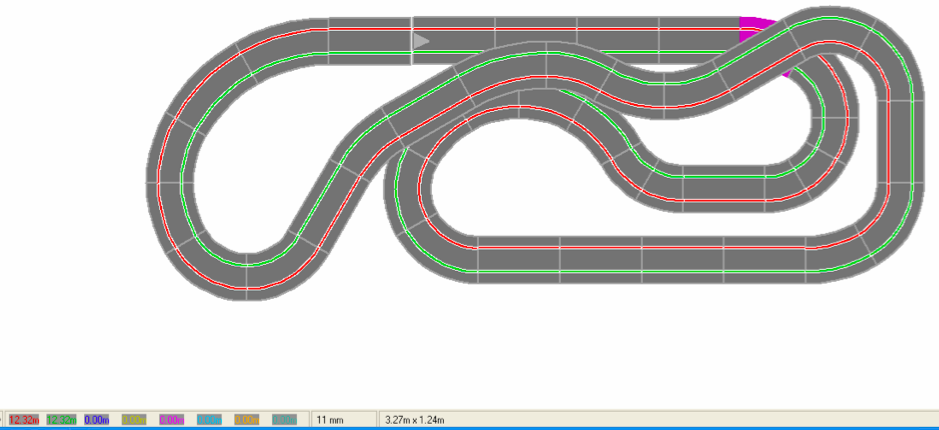 Finally, for the first post, here is my current layout, it works great for me, very happy with it. A slightly messy work in progress and I am going to construct painted mdf borders for it. I'm in Australia, and as yet I'm not sure what paint is available in our market that will work well for it. It uses standard R1/60 curves and straights, two R1/30's and a dozen R2'30s. It flows really well except for one difficult section (which it needs to keep it challenging) which is under the R2 overpass curve. The cars with headlights look really cool coming out from under the overpass onto the front straight. (not really visible in this picture unfortunately)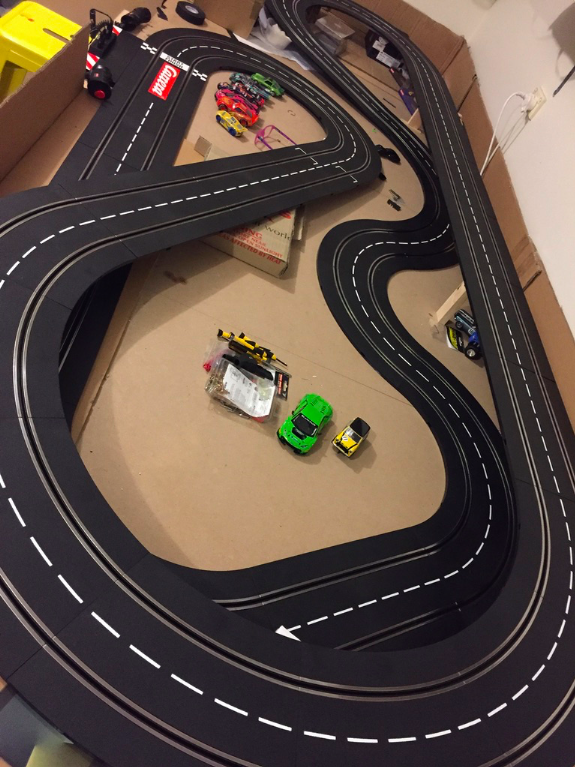 And here is the layout plan for it... Yes it misses the mark by 47mm, but the track can be coaxed to meet up quite nicely. It will be perfect with the addition of another two R2's at some point in time. The curves at the far end is both difficult and super fun to get it just right with a magnet less car. The whole track is quite visible from the driving positions. Refer also to the photograph, as the diagram below is a bit misleading.