Discussion Starter
·
#1
·
Hi,
I have a number of projects on the go but, whilst trying to finish the 24 had a wild thought somewhat inspired by a Conti Rowland comment viz "if you want a car and you can't do it yourself get someone else to do it'. Now the Cooper T60 has always held interest for me because I like Coopers but also I was a Bruce McLaren fan when I was a teenager and this car won the Monaco GP in 1962.
Consequently, I contacted the old firm at FPF re producing a T60 shell and I sponsored them to do it, but don't tell the wife! The old firm have done a super job, I am very pleased with it and this is what you get for your money. One of the quirks on this car was the use of 13" front wheels according to the Doug Nye book so there are two sizes of wheel inserts.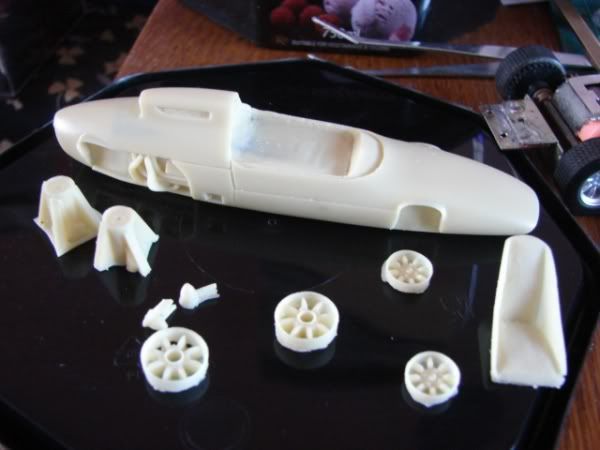 The master is now with FPF/SMK and Steve has agreed to make them for the general public soon. I hope you are pleased that this body will shortly become commercially available and that Dave Capelin and his merry band get plenty of interest.
Cheers
Dio