Discussion Starter
·
#1
·
Gday all,
Being Australian I usually just post on the local auslot.com forum. My brother (twin) and I have been slowly (actually very slowly) putting together a 4 lane ninco digital track. I just thought I would post it officially on slotforum now that I have named it ...Copper Mill Raceway (I hope no one else has used that name before!!) The track is on a 2.4m x 4.8m table that fully suspends into my shed roof - suspended table below...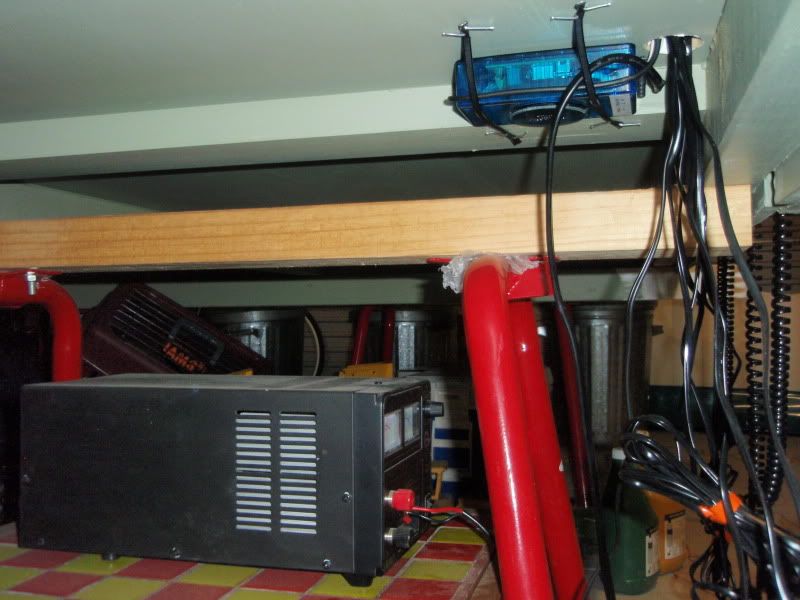 The intent of having the four lane track was to run a digital track but not so the field spreads out to much. the intent wasnt to run best lines or anything but just to have good fun close racing with 4 cars effectively vying for the lead whilst the cars behind try to look for a way around. I have set the lane changes up so at the end of the start straight there is two double cross overs so cars can pass off the start line (although I am sure in practice this is not likely) or at the end of the main straight. At these cross overs lanes 1 and 2 can only swap with each other and lanes 3 and 4 can only swap with each other. The next set of lane changes on the mid track straight consist of three single lane changes in a row so it is possible to go from lane 1 to 2 to 3 to 4 or just 2 to 3 or 2 to 3 to 4 etc. The last lot of lane changes are on the back straight which are three single changes in a row but in the opposite direction. So you can go from lane 4 to 3 to 2 etc.
I have now installed Rich Gs simple H mod (Thanks Richard - bloody brilliant) and fully cleaned the steel rails and applied the copper tape (you wouldnt want to do that too many times!!! - it takes for ever). Richard - H mod installed neatly out of the way and running off large regulated PSU
As for the rest of the pics my brother and I have just been plugging away at the scenery - We were aiming for a typical Australian looking race track from the late sixties / seventies. The race tracks in that era werent that flash. Pretty much some simple gravel traps or just runoff areas, a bit of guardrail here and there. We didnt want to put in a propper pit wall as there often wasnt one back then.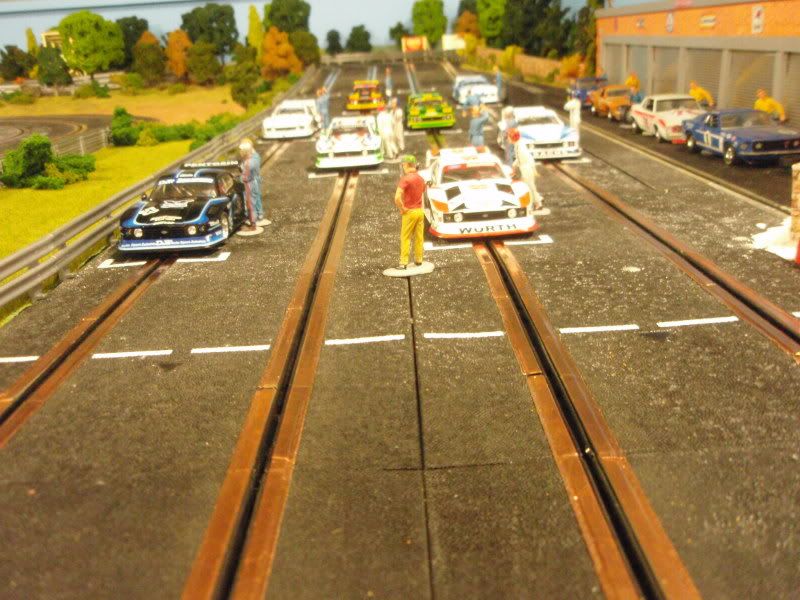 The start Line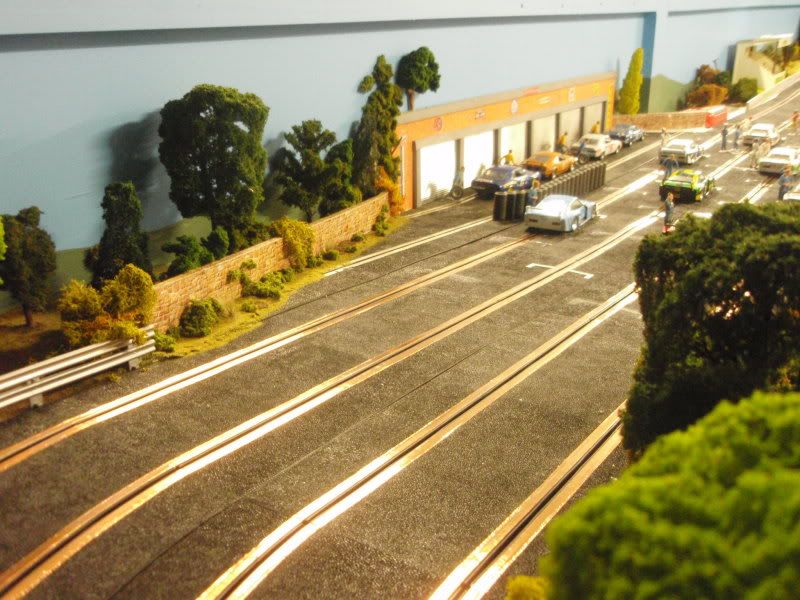 Pit entry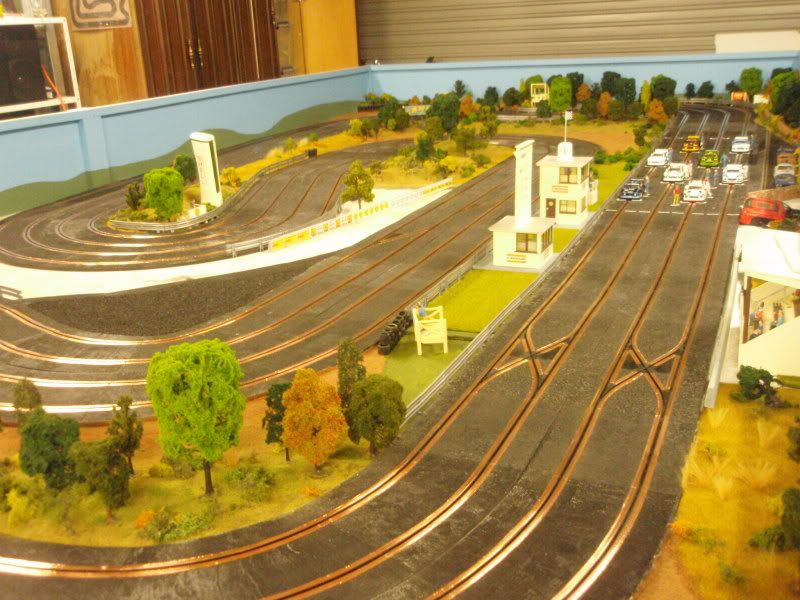 Main straight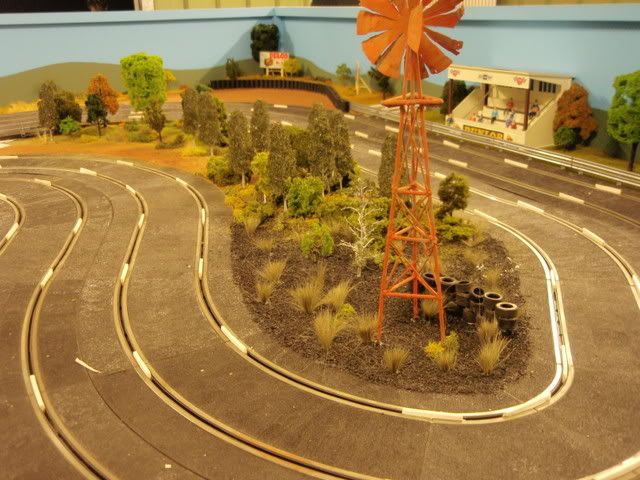 Turns 1, 2 and 3 (photo from a litttle while ago)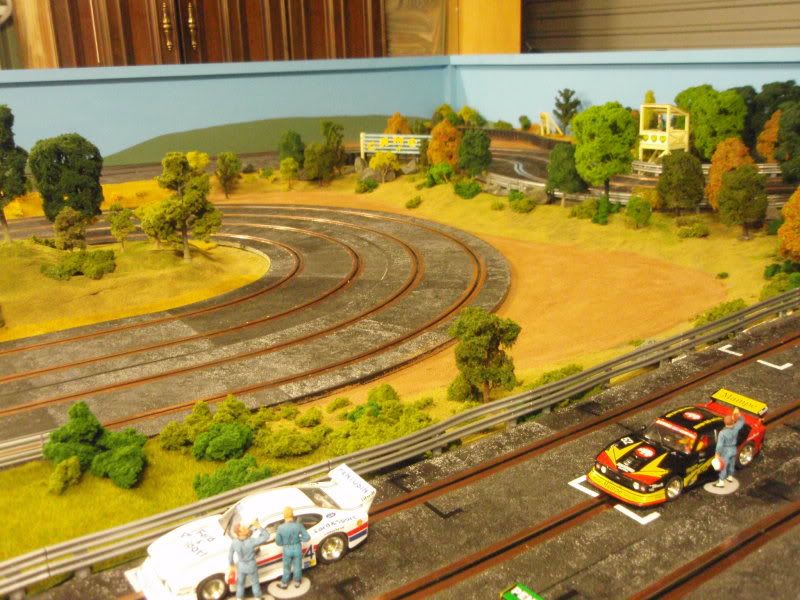 Turn 4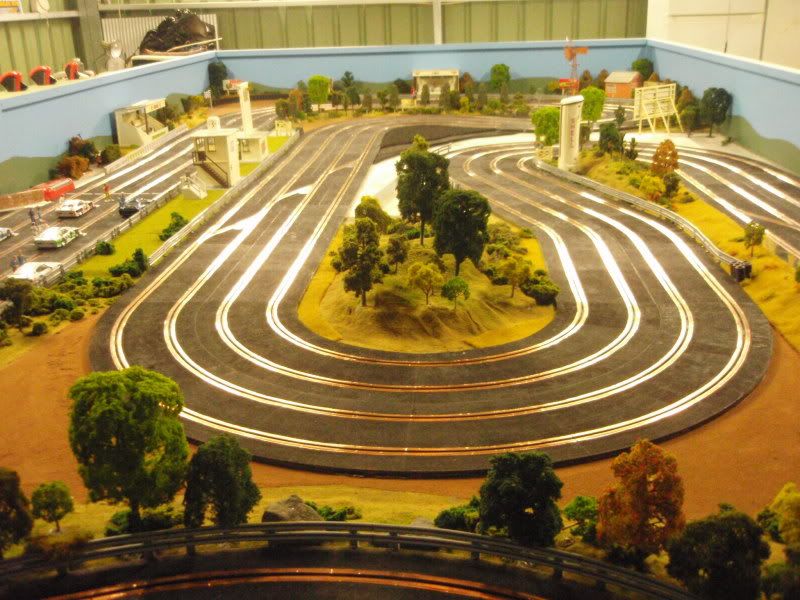 Turns 4 and 5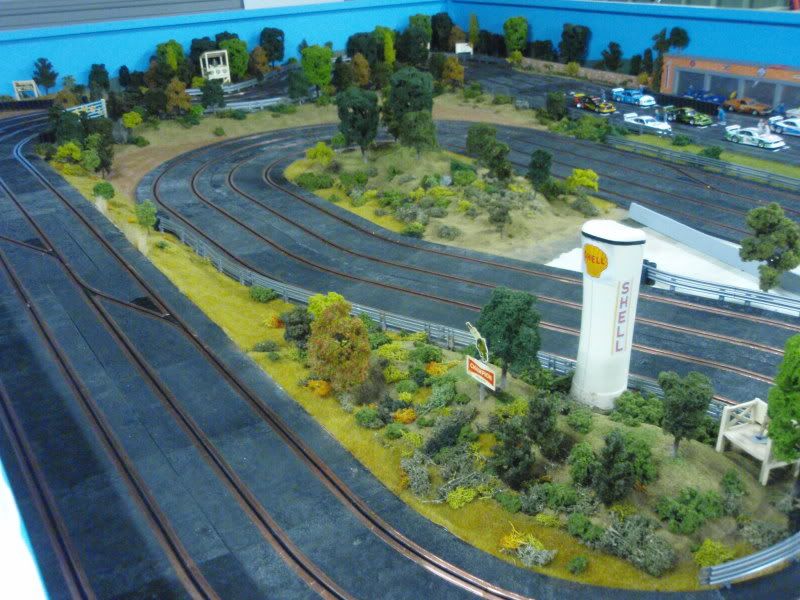 Turn 5 and Ninco Tower (Painted) Colour was messed up due to camera sttings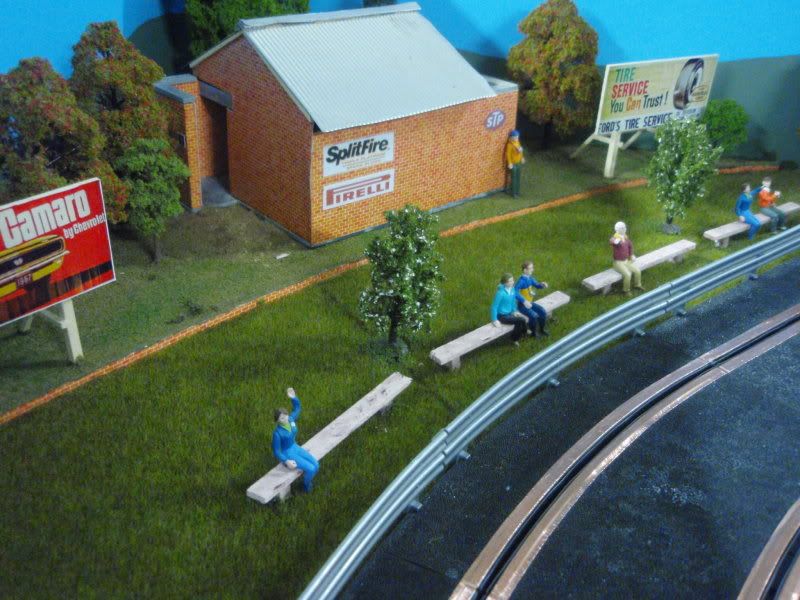 Toilet block and benches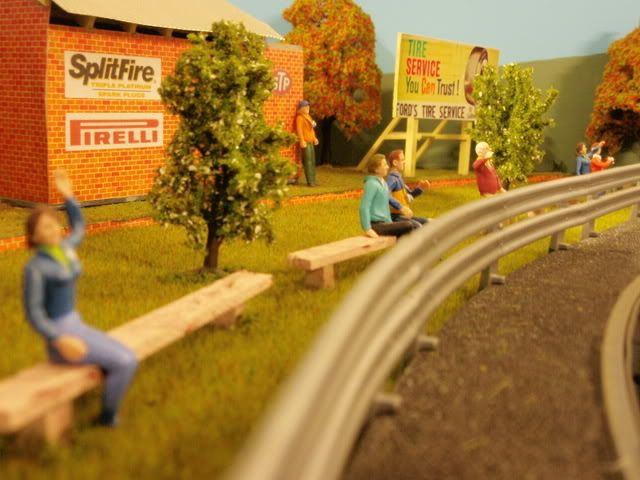 Toilet block and benches again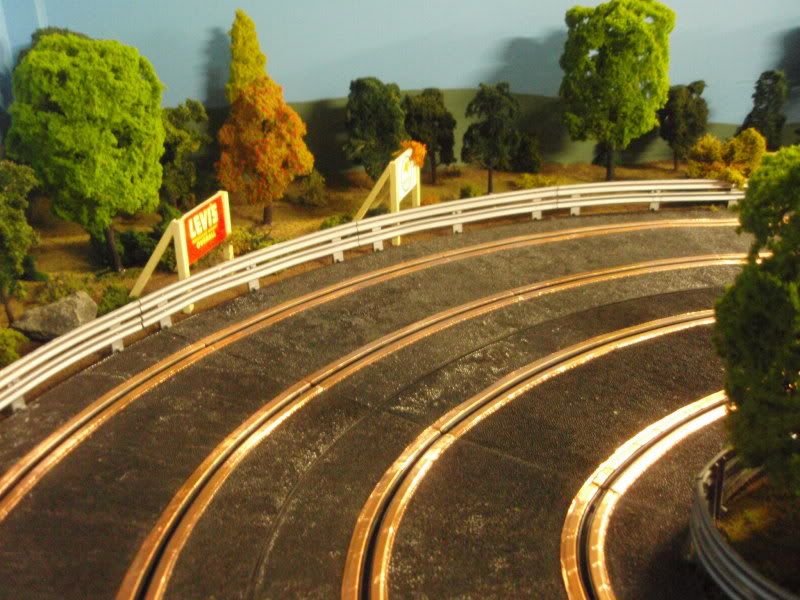 The last turn
The Shed
At the moment we will be pretty much running the 8 Fly capri cars and also the 22 scalextric mustangs and camaro liveries that have been produce thus far (for a bit of old school american muscle)
Will keep you posted with updates.
Cheers
Dave