Discussion Starter
·
#1
·
Hi All
I'm hoping to get some help and advice from CSCRA veterans out there from this thread.
I managed to bag an Airfix Matra MS10 bodyshell at Abingdon Swap Meet yesterday.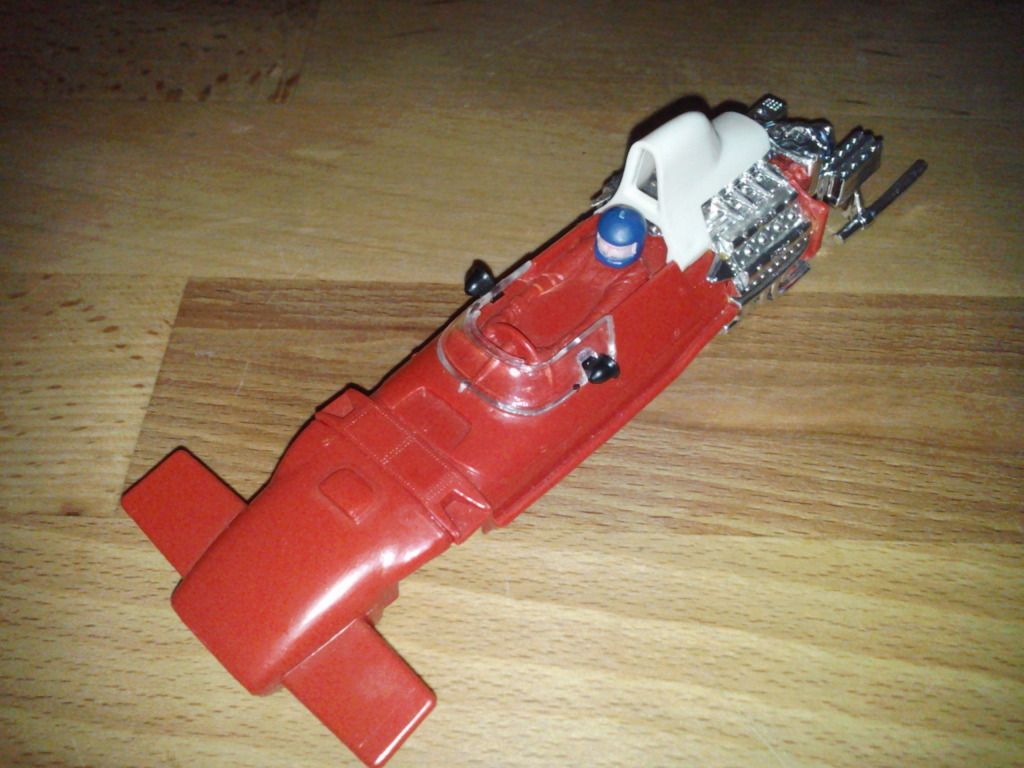 I plan to get rid of that daft airbox and either build an MS10 or modify it to an MS80 car.
I'd like to try something different and the CSCRA website caught my eye and I'm considering the possibility of preparing that car for CSCRA Class 5 race meetings.
The regs are as follows.
Grand Prix class 5. 1966-1970 Formula 1 and Indy Cars
• Motor orientation: Inline only
• Front wheels and tyres: Minimum diameter 17mm, minimum width 6mm
• Rear wheels and tyres: Minimum diameter 19mm, maximum width 12mm
• Minimum ground clearance: 1.5mm
• Track dimensions must be 1/32 scale within + or - 2mm but must not exceed a
maximum overall width of 60mm
I've got a few questions and hopefully you'll be kind enough to point me in the right direction.
I've checked the CSCRA calendar and I've not seen a lot of Class 5 racing/events scheduled. Is it a well supported popular class?
What kind of chassis can I buy "off the peg" to fit the Matra?
What tyre of wheels and tyres would you recommend?
What typre of Crown Wheel and pinion offers reliability and speed?
What motor type would be best suited to this car/chassis type?
Suitable guides/braids?
If you've followed my threads you'll see that I've got plenty of experience building cars and adapting components but this is an area I'd like to explore and have some fun whilst doing it.
Any advice gratefully received.
Many thanks in advance.