Discussion Starter
·
#1
·
So at 35 with 3 children under 6 now is the time for my new hobby to be 'mainly do-able at home', that way I'm on hand for the family and not out every weekend like I was a few years ago with my heavily modified Classic Mini Cooper S.
The Cooper is in a very nice timber 'workshop/garage/den' building with double doors opening sideways onto the garden to keep it part of the home as much as possible. The Cooper is 10 ft long, the den is 20ft, by 10 wide, plenty of room for the car and associated gear, so what about the other half, few posters on the wall, and a big desk area....
So phase one of my returning to the hobby was my old scalextric track from the 90's out on the desk area, it looked lost and small, I had more space so a trip to the bay led me to more track, then Sport track, then higher rated power bases with the dream of digital one day.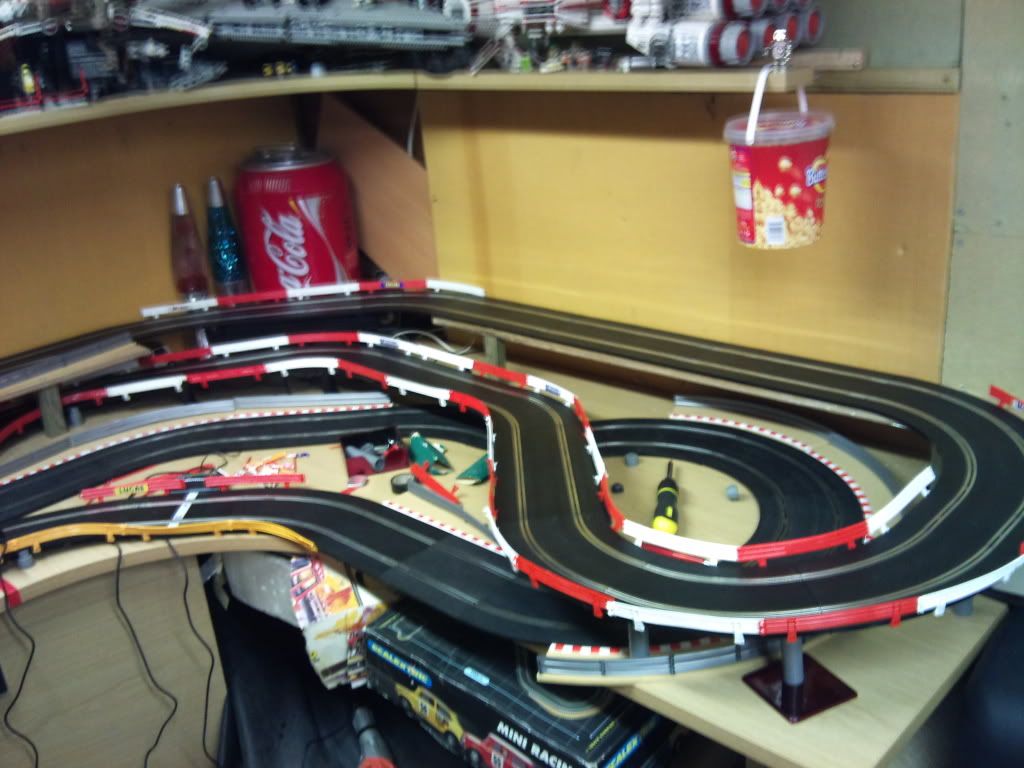 so just when it's all going to plan with a few bargains cobbled together, and more than a little influence from the massively impressive pages on this site I spot a potential ebay item and before you know it, a load of digital gear, early 6 car PB and 8 cars comes my way.
I need more room, not much, but more!
10 ft back wall, 7 ft return on the right, 4 on the left. That'll do. After one evening of merry track building track version 2 is 99% complete with just a few bits to finish the pit lane to go.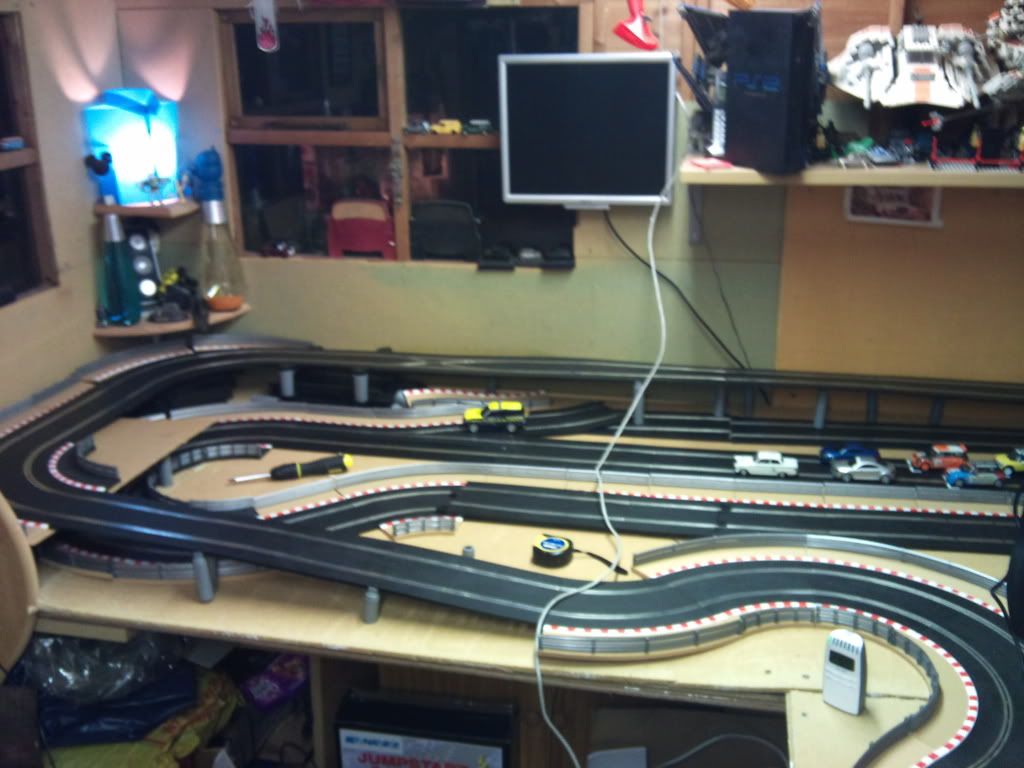 Not by anyway finished, the raised rear and sides will be set onto permanent shelves plus i haven't turned a wheel yet so minor fiddling will be sure to come.
Any comments welcome to a novice, any suggestions gladly listened to!
Regards
Capt S