Discussion Starter
·
#1
·
I had this Ariii Datsun Fairlady 2000 static kit in my "Round Toit" pile. I wanted it as a slot car, but I wanted something a bit different than the typical Datsun livery of the time. I found the livery I wanted at last year's Monterrey Historic races, Jim Fitzgerald's Datsun 2000.
There were several other projects to finish before starting (proxy race builds usually come first). Modding the body was fairly straightforward. I had to add flares over the front wheel wells and slightly expand the rear fenders as was done on the original car. The front air dam was constructed with plastic card bits as was the windscreen. Paint is Automotive enamel Bright White over MCW lacquer alcyd primer. The decals were laid out in Adobe Illustrator then sent to Tom Rossinski on the east coast for output. Once the decals were applied everything was clear coated (3 very light dusting coats, 3 medium). The interior was constructed with Plastic card and Aluminum tubing for the roll cage The driver is a combo of Proto and Lemans Miniature figures.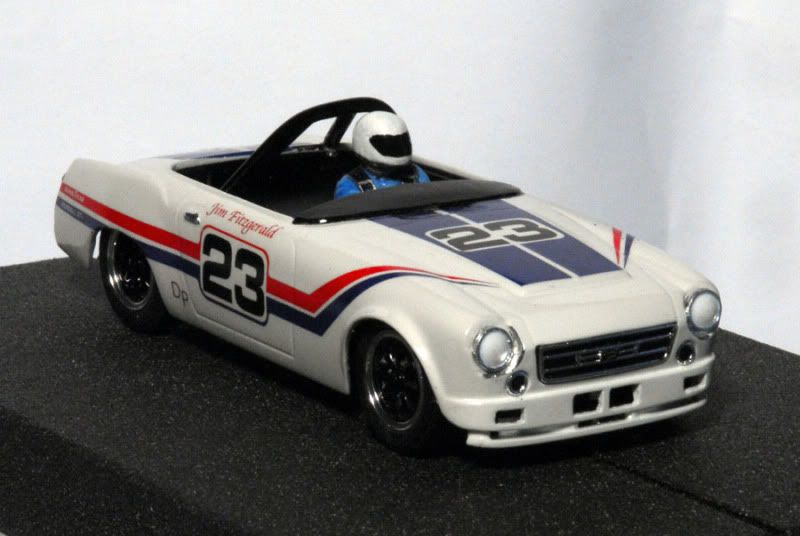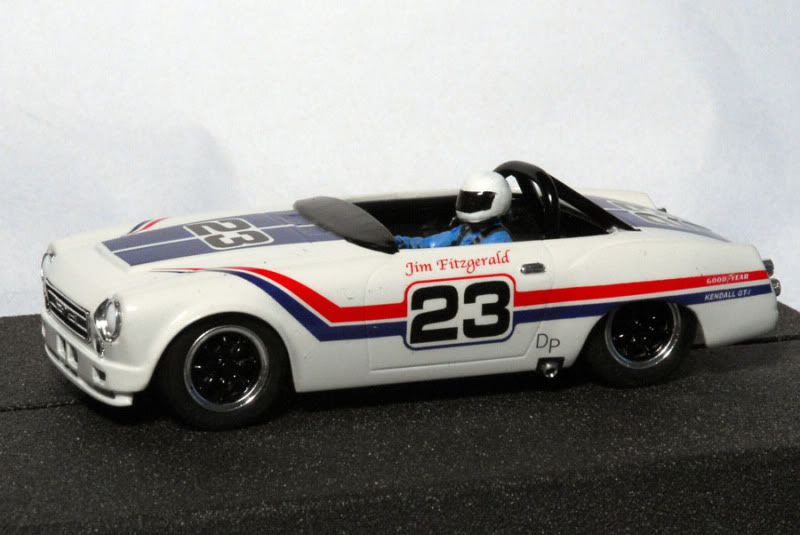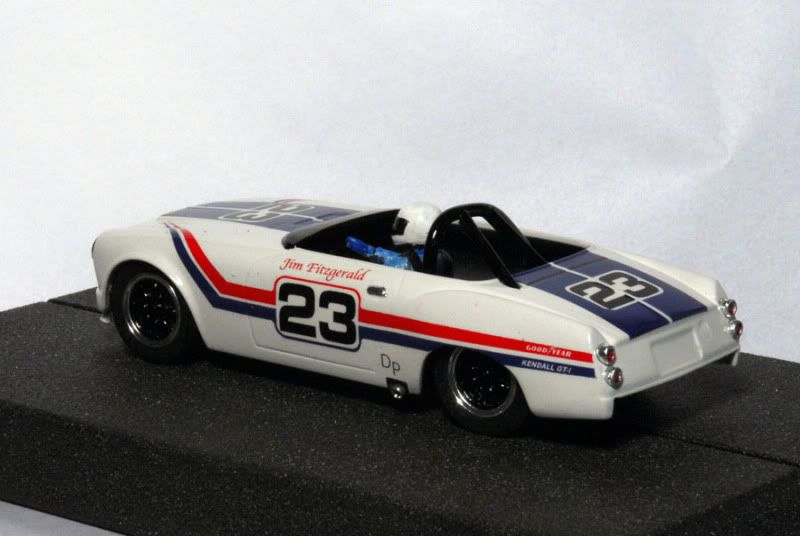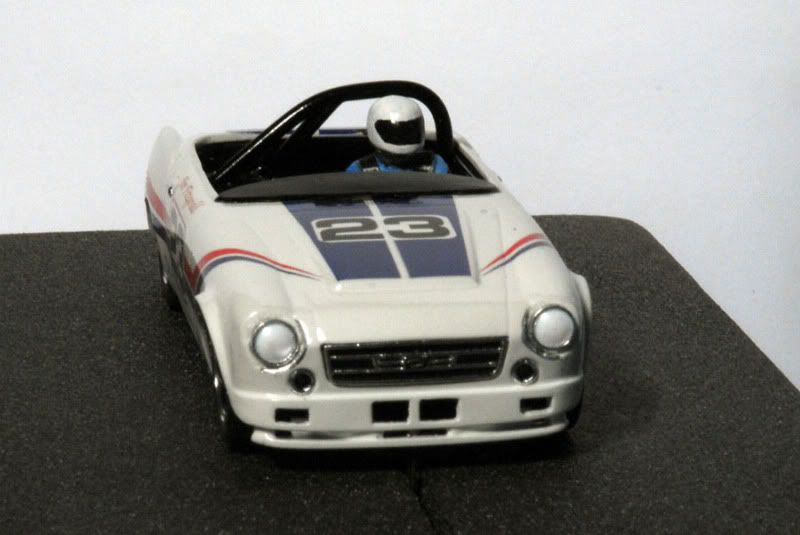 The body sits on a slightly modified MRRC Sebring chassis, power is an AE slim can through Slotit gears. Wheels are BWA 32002 front an rear with Cooper style alloy inserts tires are Ninco classics.
So... why "Datsun Snick" as a title? Back when the 2000 was new Road and Track called it so in appreciation of it's smooth shifting gearbox. It's certainly better than my second choice... wait for it... "My Fairlady..."
Greenman62