hi im new this is my track called DEAD MANS VALLEY..built with copper tap and mdf and is a lenght of 70 ft with 18 cross roads !! ..
hope fully you can see a few quick pics of A: some of the makin and B: some were its near finished
Dead mans valley was never ment to be transportable but after showin phil b some pics he s now twisted my arm and its now with a few mods and a large saw its comin to the WYE VALLEY RALLY DAY so see you all there ..lol..
in with the new out with the old ( note the old pit building from my old track)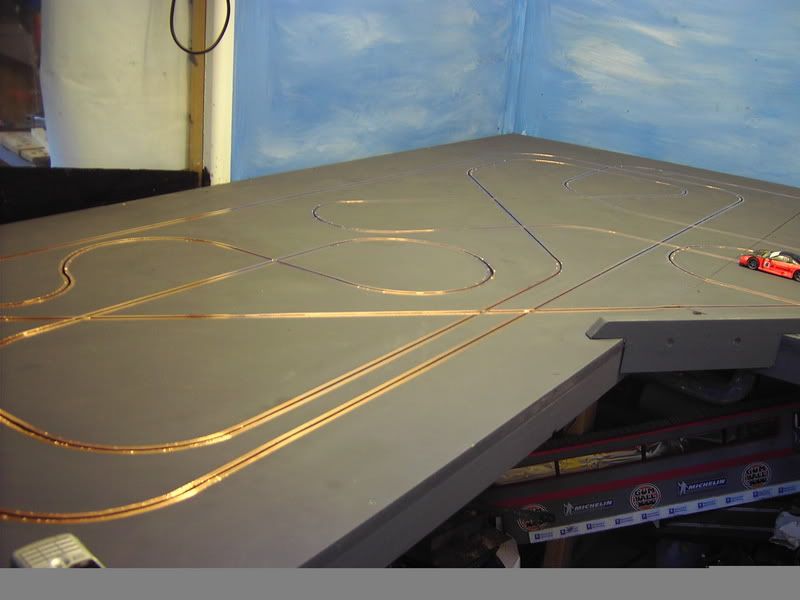 the middle of the main board still very much work in progress !!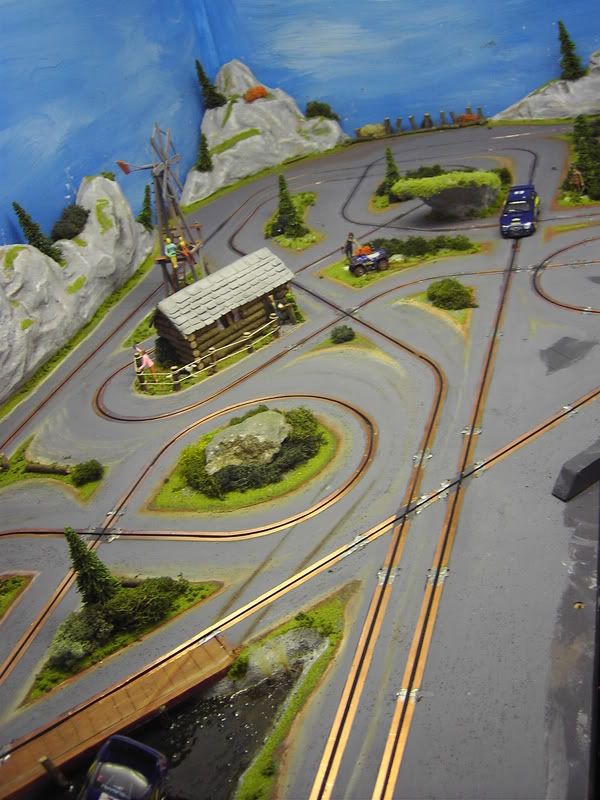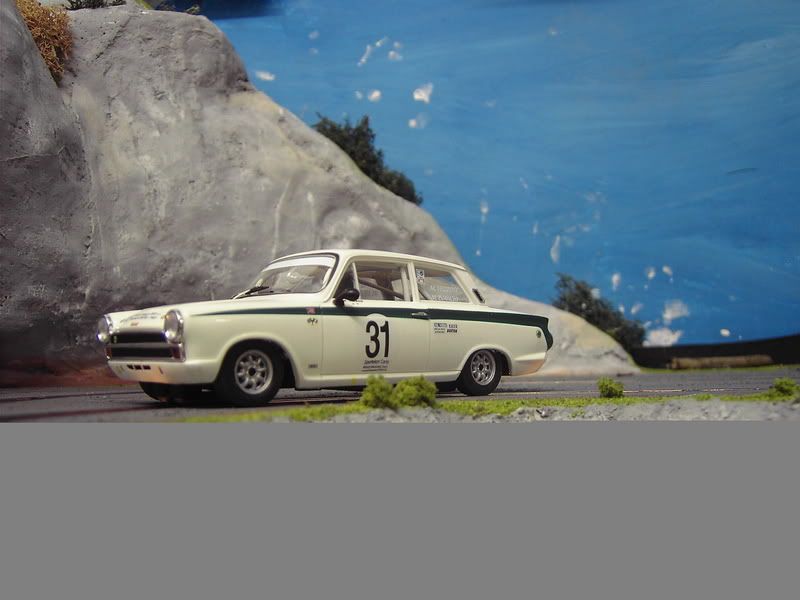 well boss wot happened was !!!! lol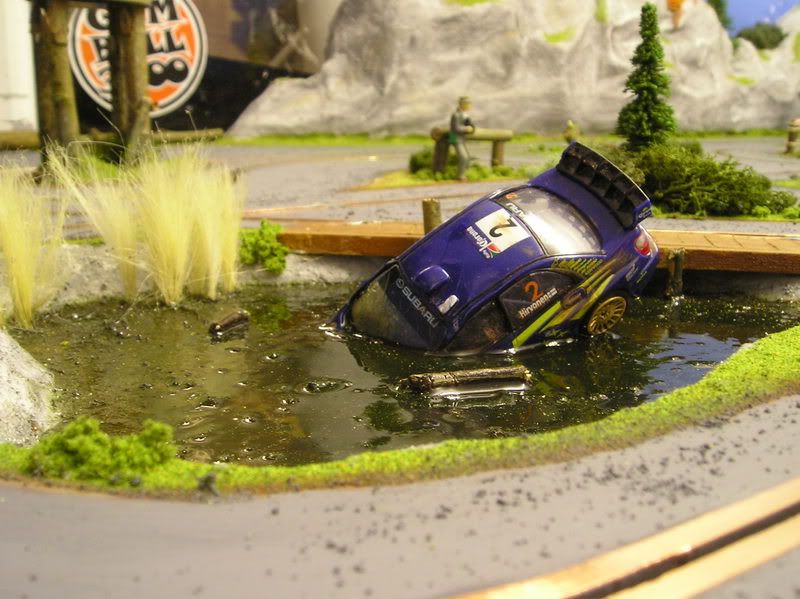 dont jump!!!!
will post more pics but im struglin to upload any more ?? computers ay .. there never catch on ..lol