With thanks to support from Amy Blake, Lucas Blake, Oscar Blake, Ryan Blake, James Mellor and Liam Smith, DHORC ran………
…….a four lane 68' track at……..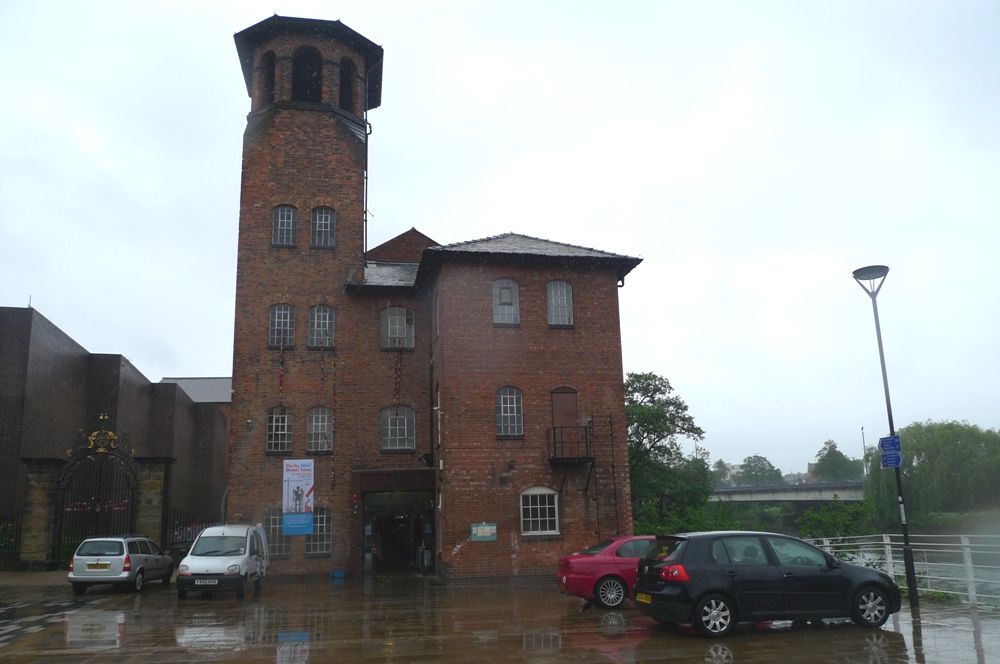 ……..the Derby Silk Mill today, the Industrial Museum which was the site of the world's first factory alongside the River Derwent, that runs through the centre of Derby. Despite or perhaps even due to the heavy rain there was a big turn out at the Derby Mini Maker Faire.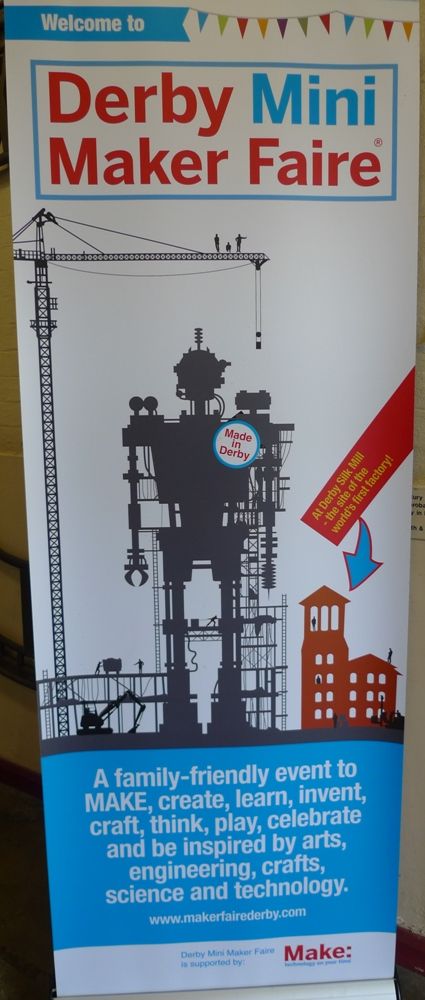 To quote their web site "Maker Faire is the World's Largest Show (and Tell) festival-a family-friendly showcase of invention, creativity and resourcefulness, and a celebration of the Maker movement. It's a place where people show what they are making, and share what they are learning.
Makers range from tech enthusiasts to crafters, educators, tinkerers, hobbyists, engineers, artists, science clubs, students, authors, and commercial exhibitors. They are of all ages and backgrounds. Maker Faire's mission is to entertain, inform, connect and inspire these thousands of Makers and aspiring Makers.
The inaugural Maker Faire was held in San Mateo, CA and in 2011 celebrated its sixth annual Bay Area event with some 100,000 people in attendance. As Maker Faire has grown in popularity and relevance, additional flagship faires were launched in 2010 in Detroit and New York City. Community-driven, independently produced Mini Maker Faire events inspired by Maker Faire are now being produced around the United States and the world, including this very Derby Mini Maker Faire.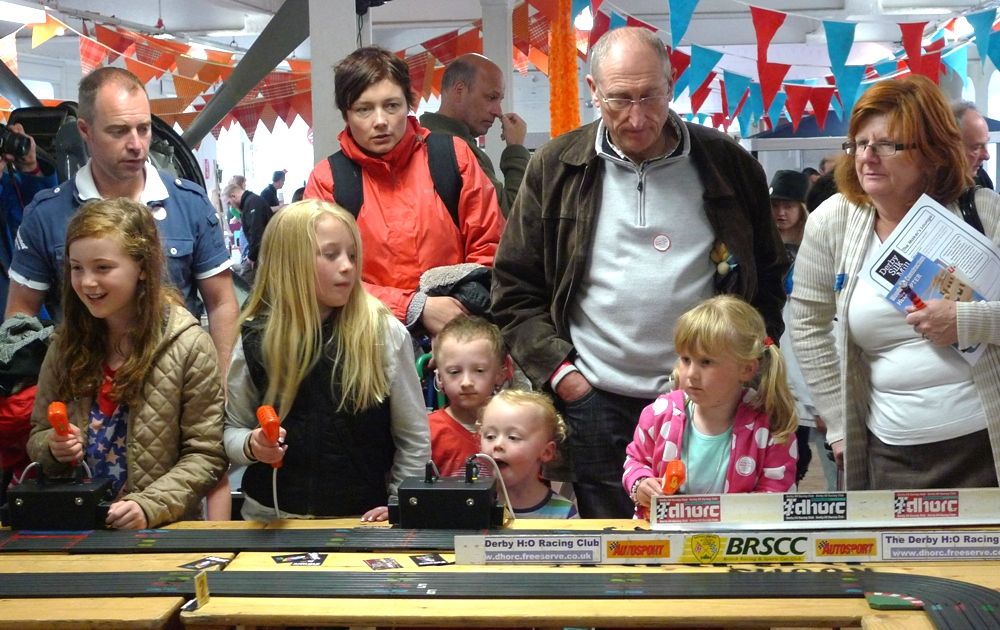 Racers of all ages kept us busy between 11am and 4pm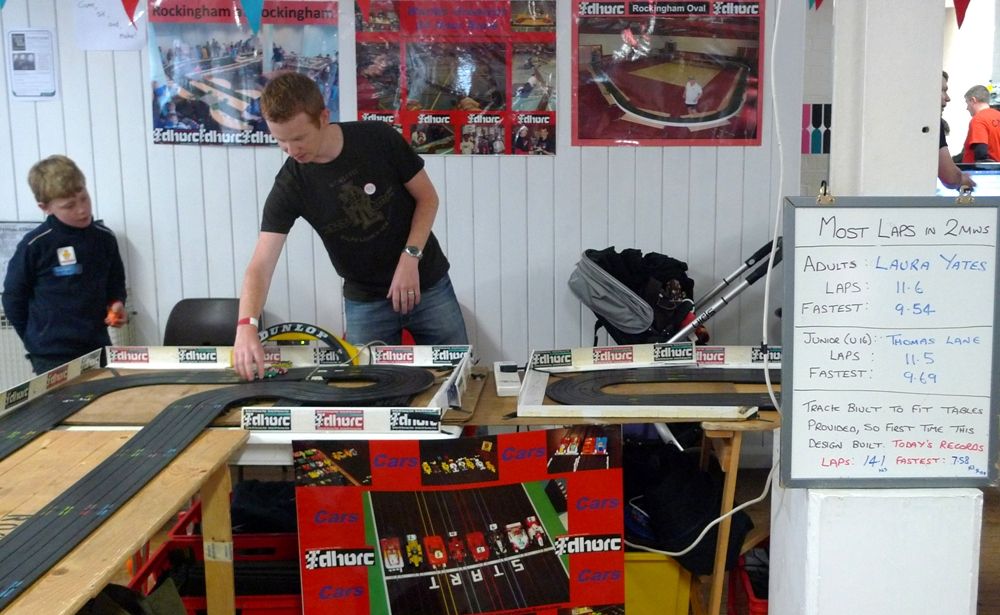 A record of the most laps set in 2 minutes was kept for both Adults and Juniors (Under 16)…..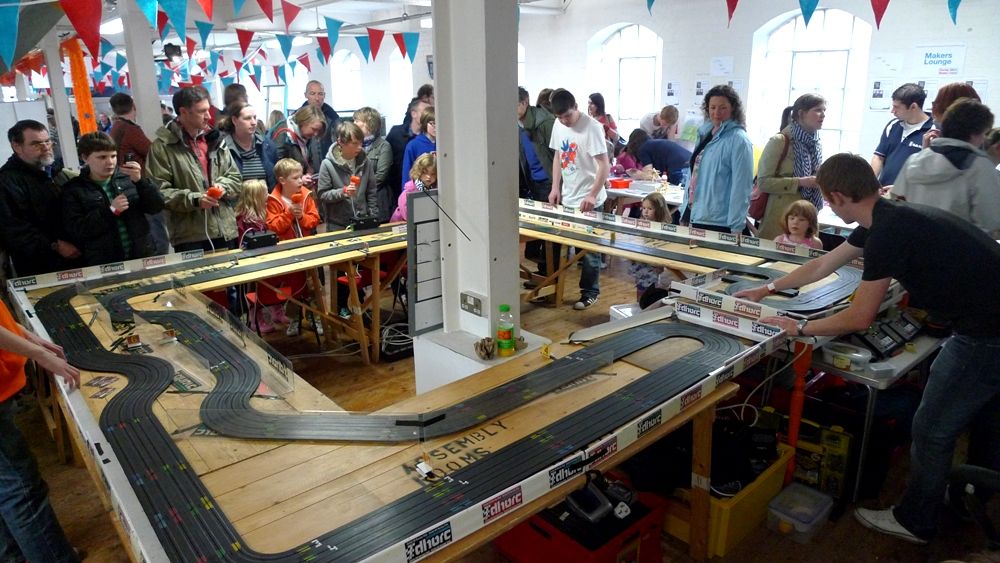 …. and at times there was little room around the track
For the first time at a corporate event a young lady took home the most Adult laps of the day.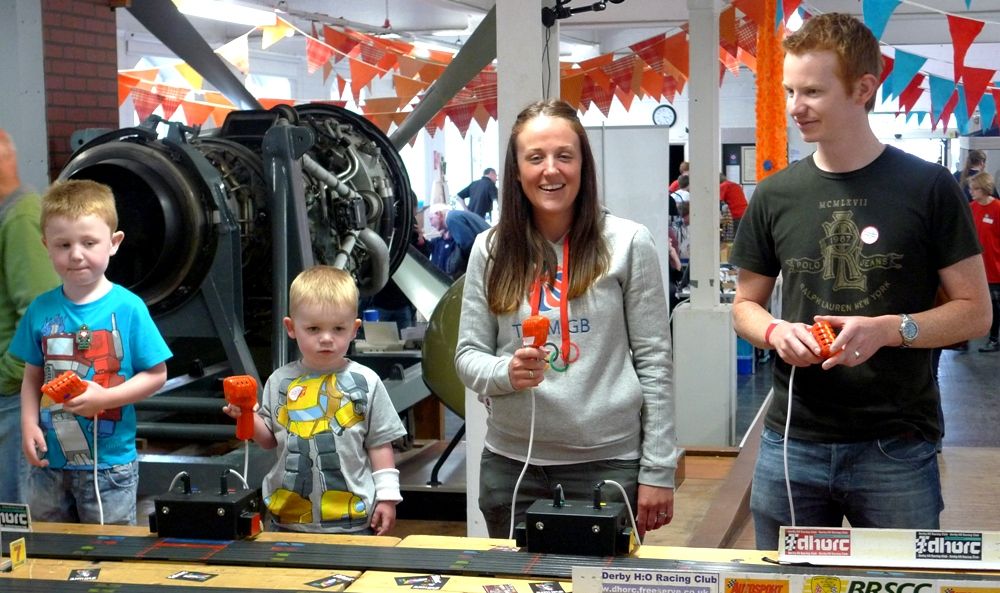 The Blake Family (Lucas, Oliver, Amy and Ryan) had the last race of the day at 4pm and with thanks to all getting stuck into packing away we were on our way home after 30 minutes.
Cheers
Nick