Ryan Blake and I raced at CHORC tonight, with Ryan taking his first win at the oldest HO Club in the UK.
The evening was however overshadowed by the sad news that Dean Wragg, a CHORC stalwart, was absent as his daughter had succumbed to a recent illness and passed away. All of our thoughts were with Dean and his family. A card of condolence was signed by all.
Round 13 introduced the third new track of the year…
…which drove very well……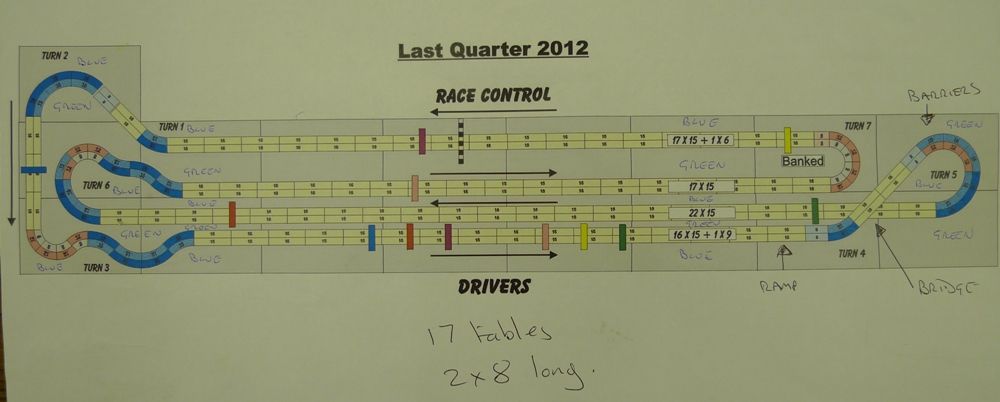 ….with a yump………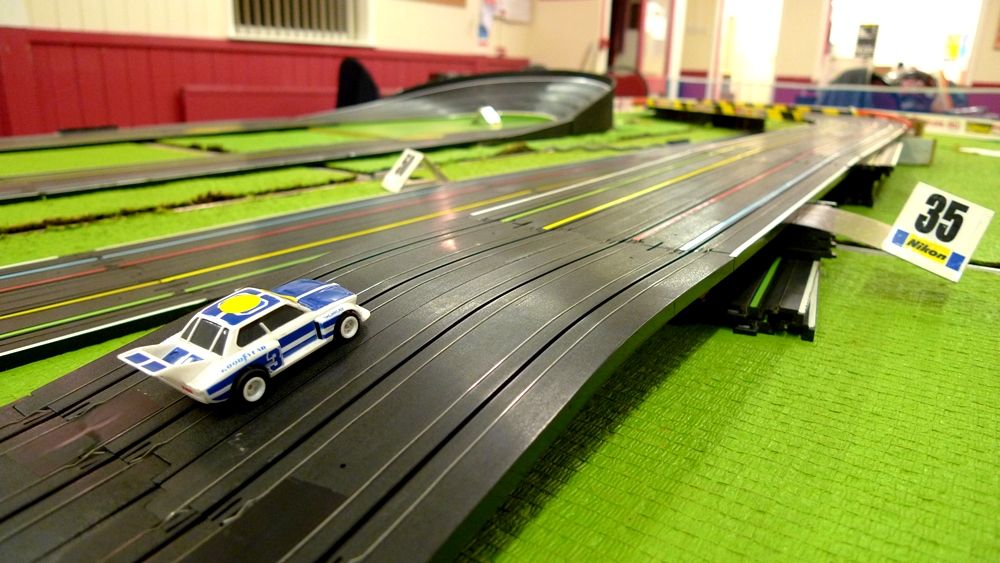 ……and a steeply banked curve leading to the start line straight.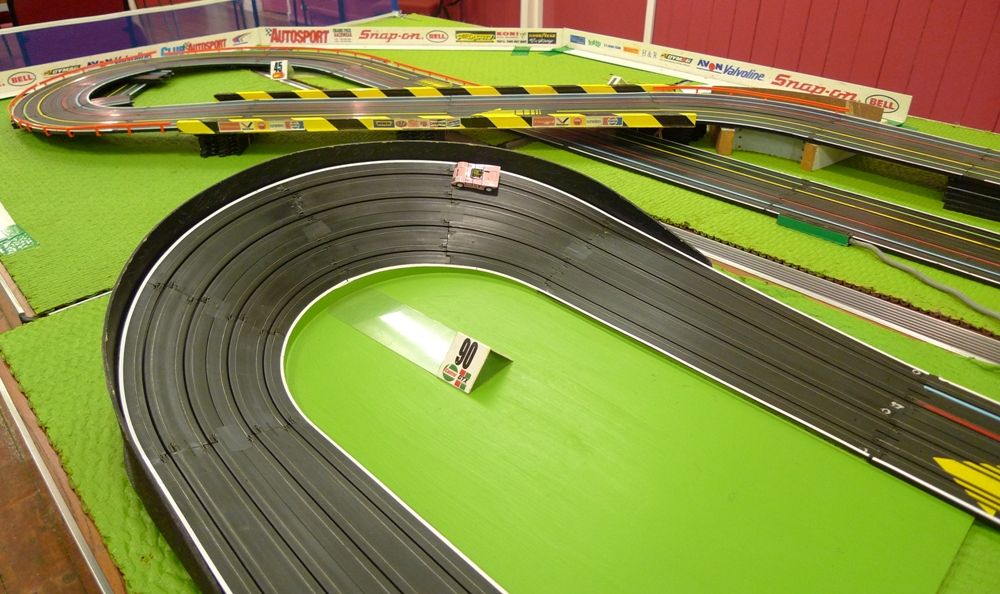 I ran CHORC Club supplied hand controller and car, both of which worked very well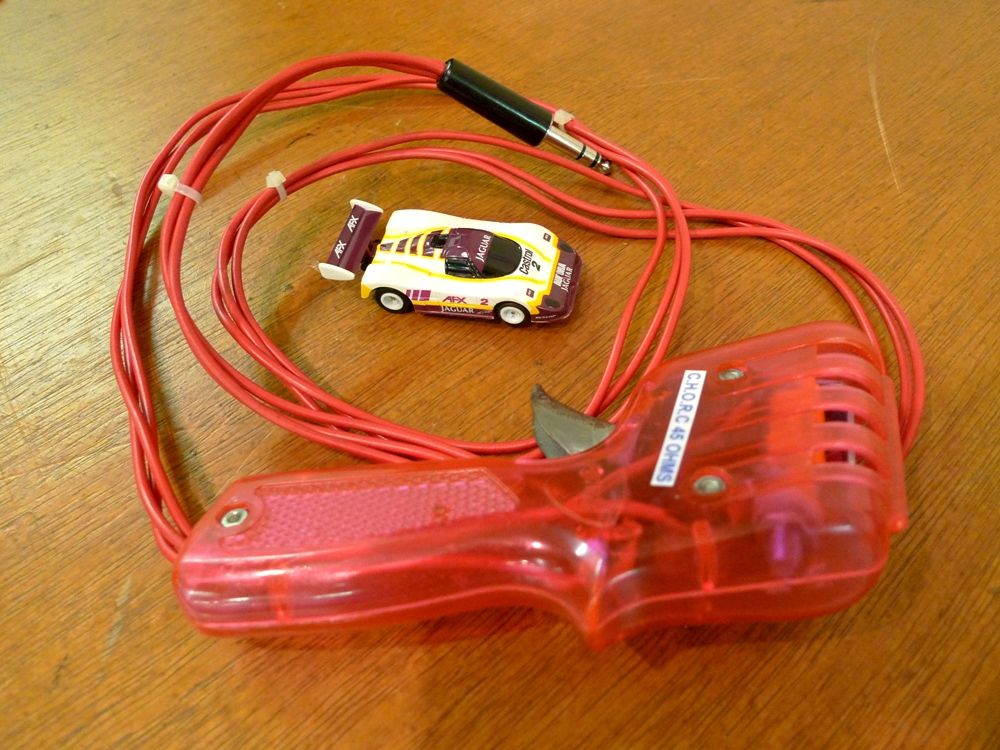 Andy Abbott brought along his superbly painted mouth watering resin bodies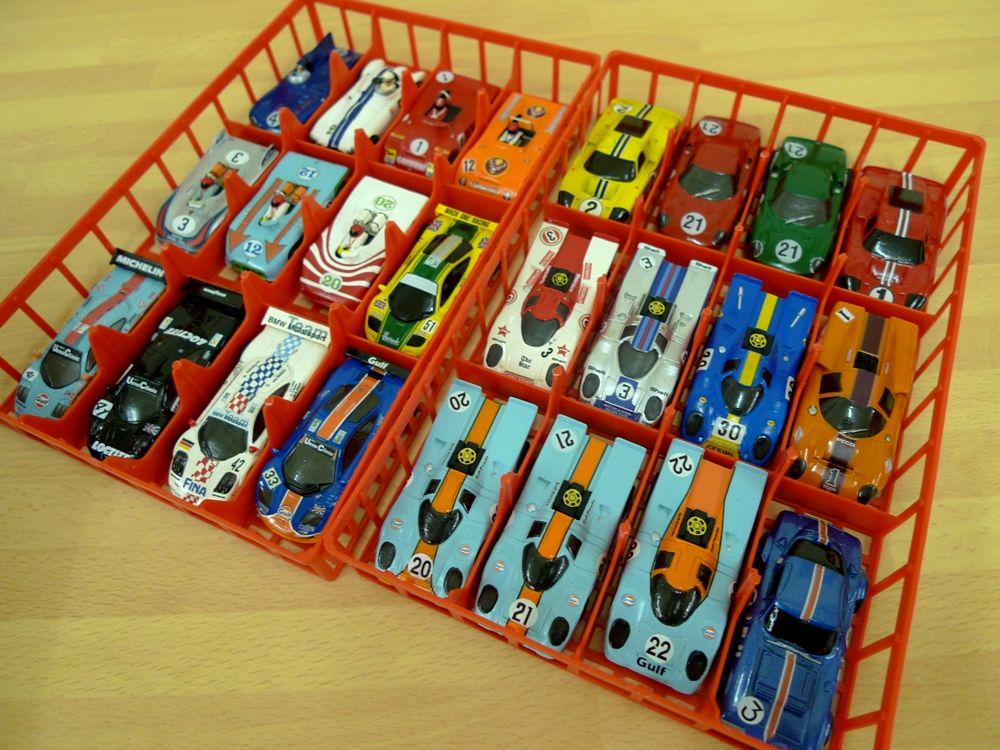 Rob Heaton had the most modified sprint race car of the night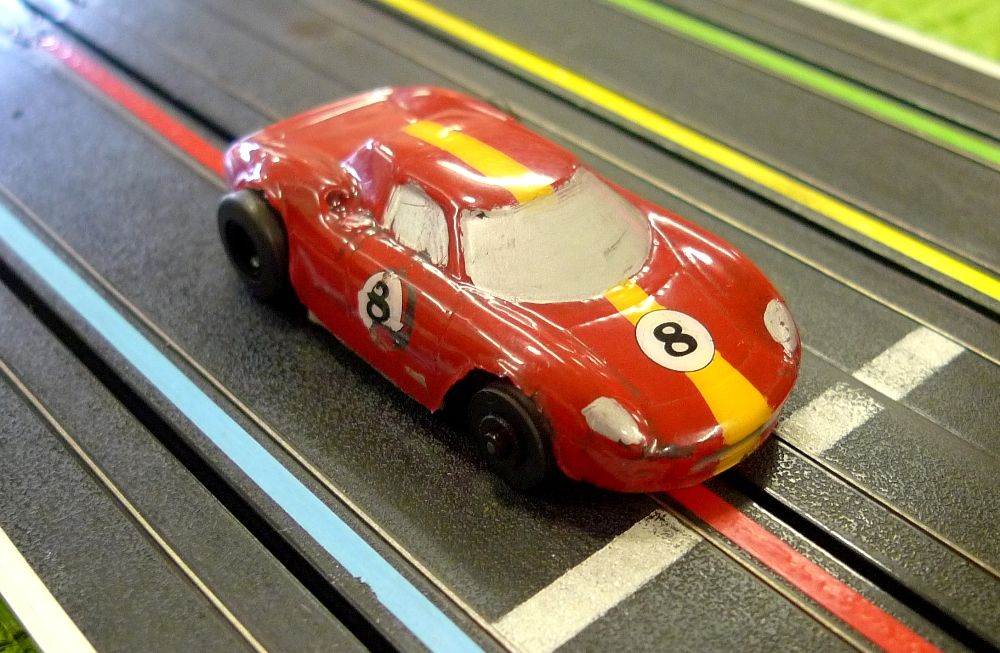 Ken Edmonds worked feverously on his cars between races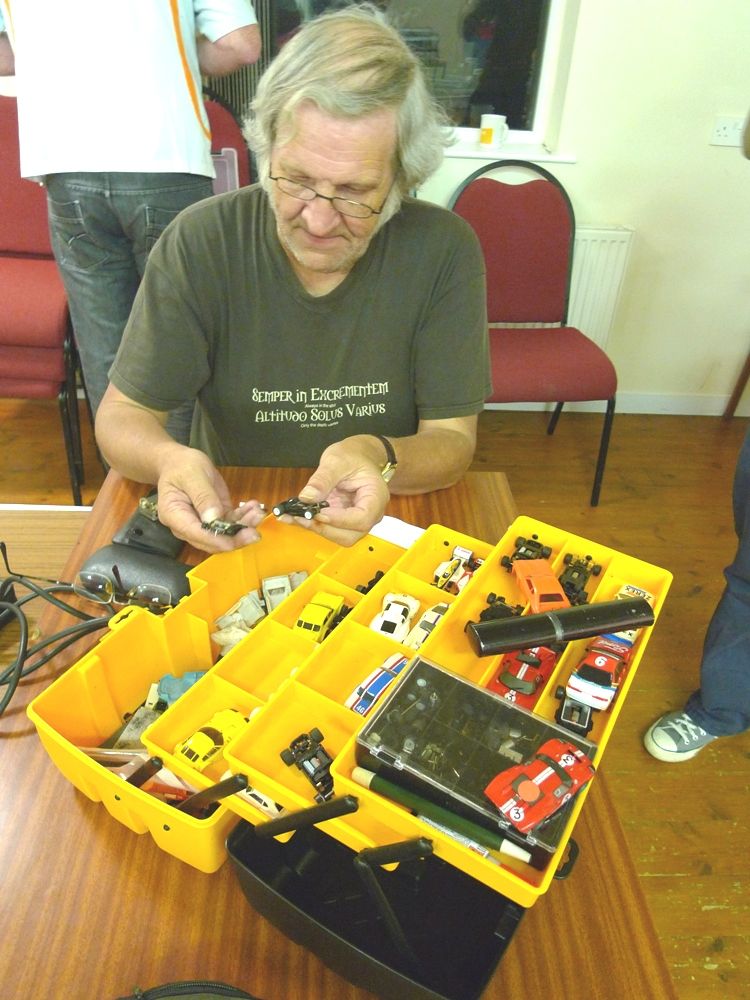 Doug Passell ingenious motor cooling fan!
A full suite of spares was available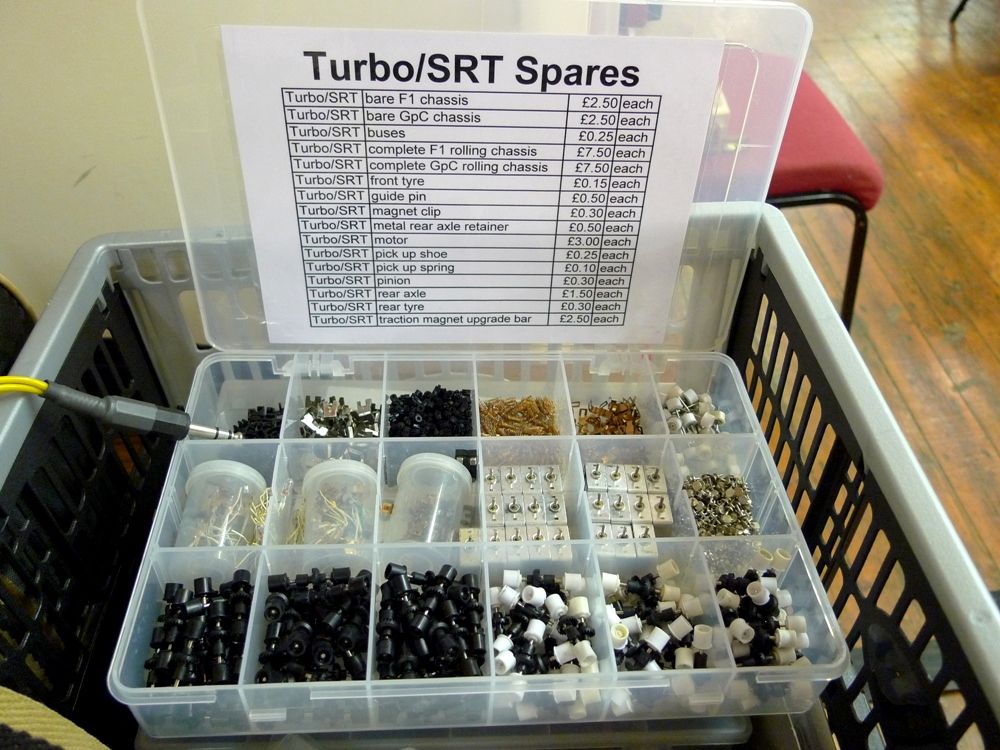 The ten of us enjoyed the new circuit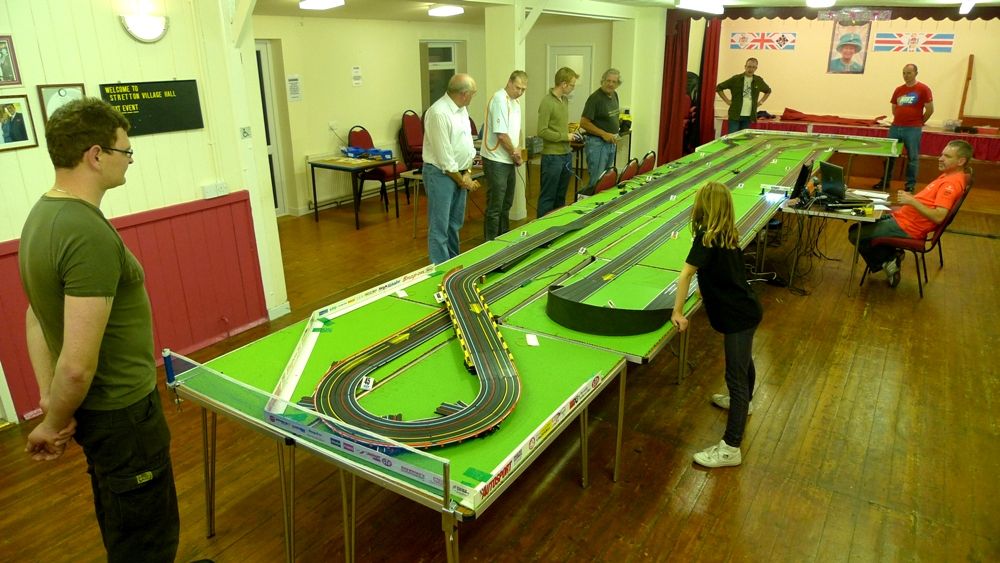 Ken's GT40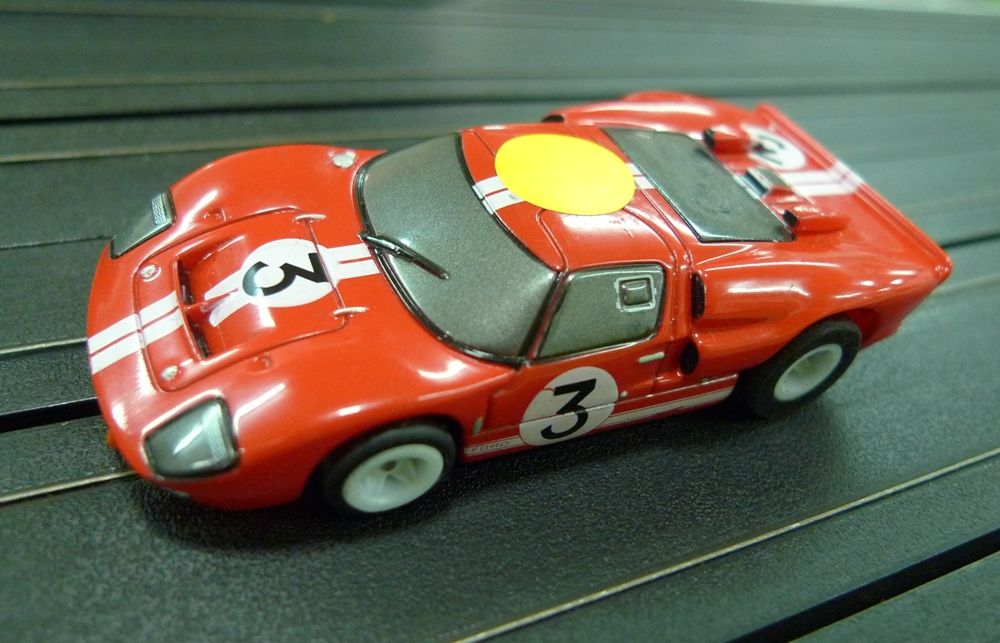 Rob, Olivia Randall, Dean Garbett and Ryan during Qualifying, the latter taking Pole.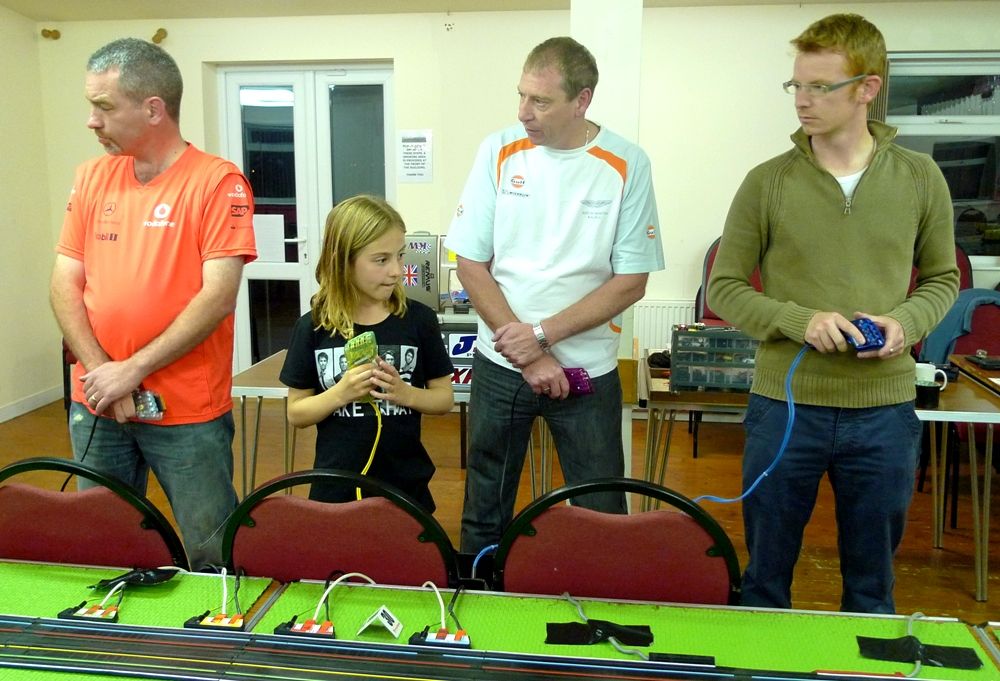 Flash shot of the cars through the banking produced some interesting ghost shots with the residual flash making the cars look like they were going backwards!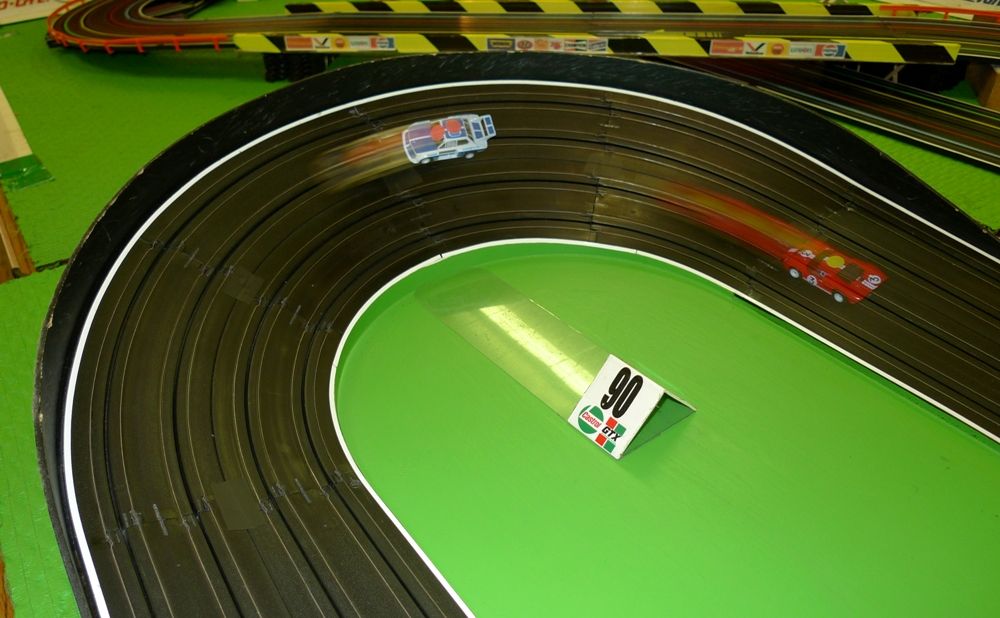 We had a short coffee break at half time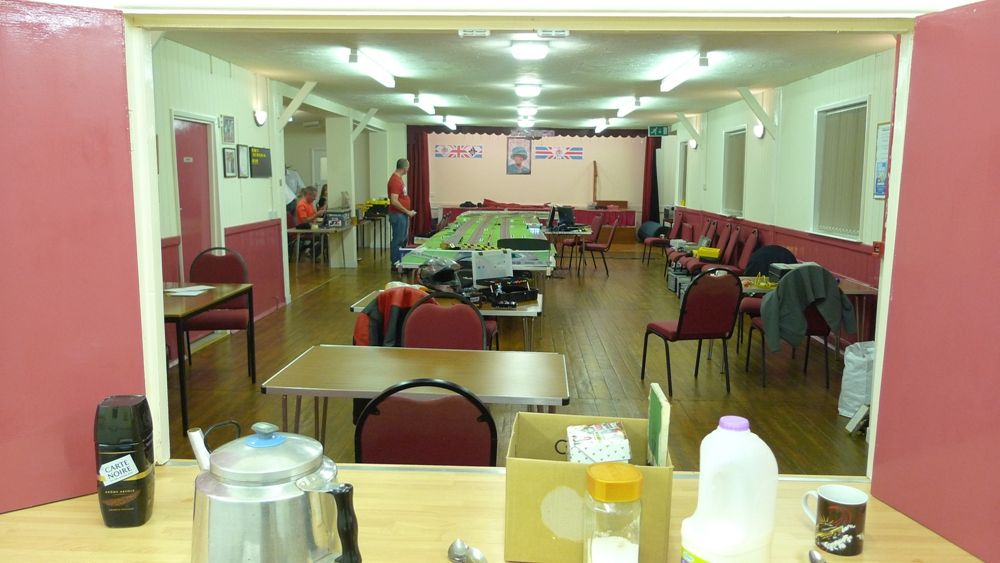 The 'C' Final with Olivia, Ken, Simon Randall and Dean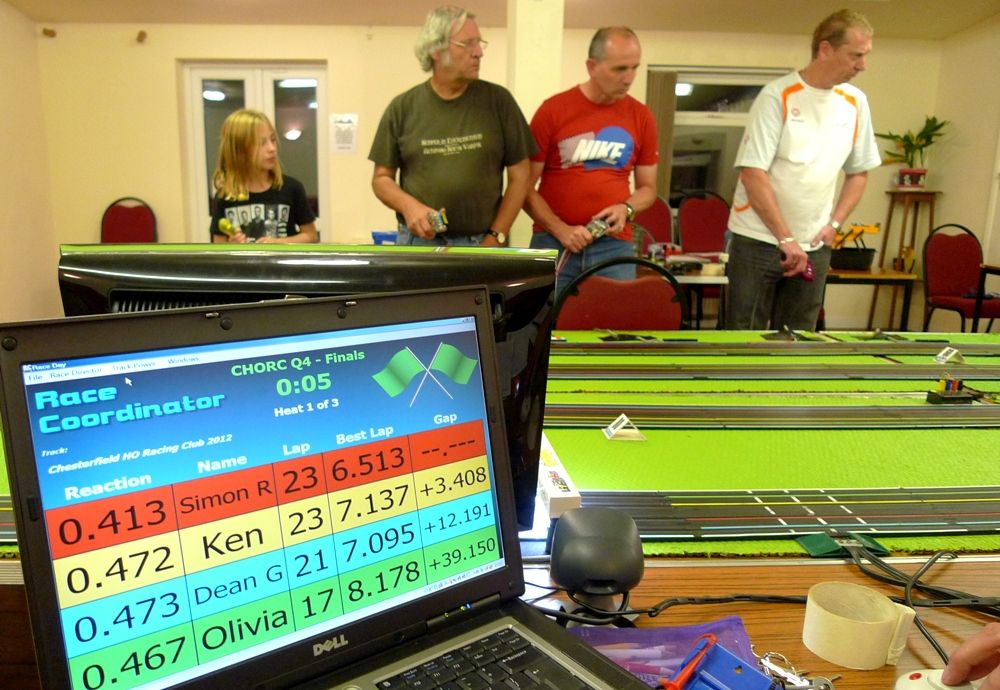 Simon moved up to the 'B' to take on Andy, Doug and I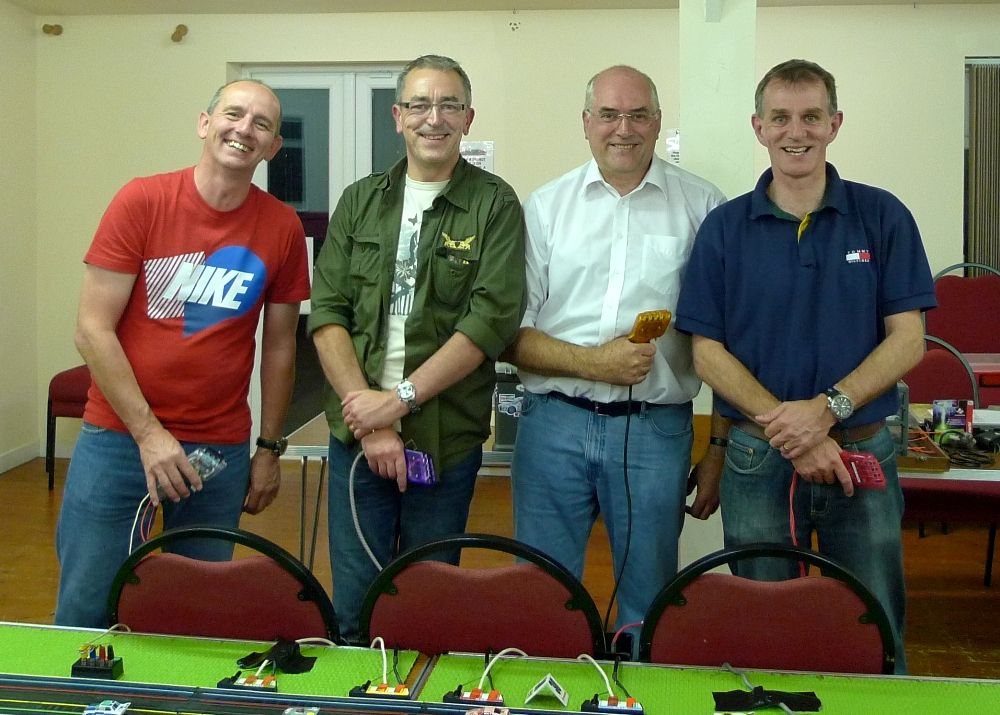 Matt Ashmore, Ryan and 'B' Final winner Andy attack poor Rob!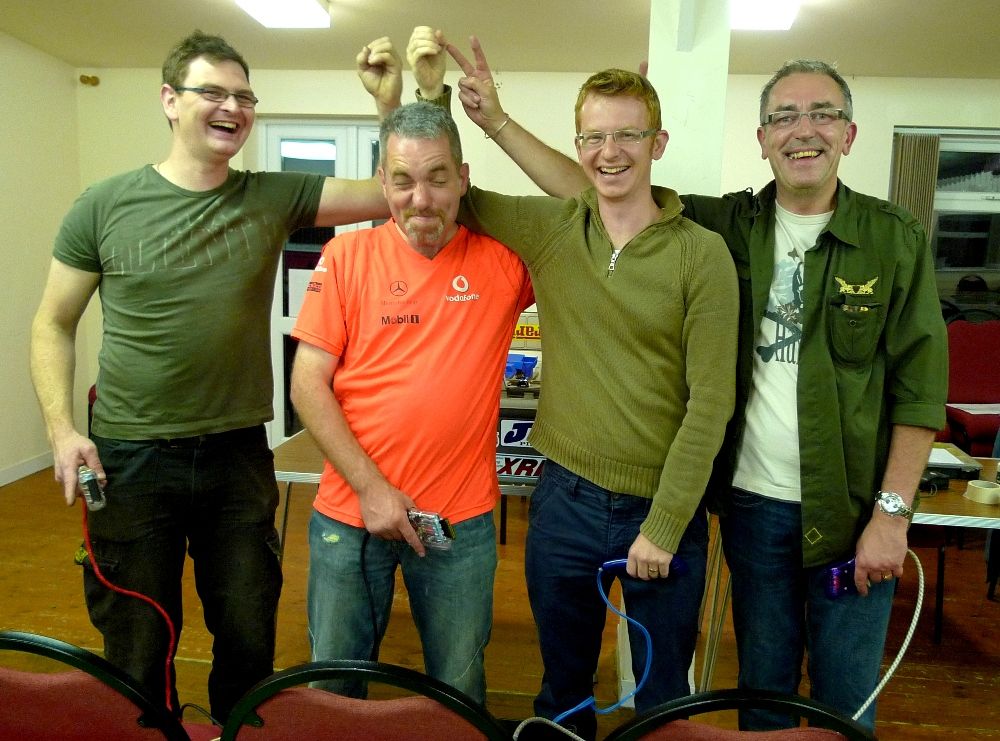 Behind Ryan Andy beat Rob by the smallest of margins to take second
Thanks again Doug et al for a great evening
Cheers
Nick