DHORC Members Ryan Blake, Matt Holland and I had a very enjoyable evening at CHORC on Thursday night where Doug played host to four new CHORC racers taking the number of starters on the grid to 15.
As well as Matt the other new racers to CHORC included Simon Randall, winner of the Ford RSOC National Day Scalextric meeting at Donington Park run by DHORC, together with his daughter Olivia, who both ran at DHORC the previous week. They saw that CHORC was virtually on there doorstep and so paid a visit which they very much seemed to enjoy. Also Dean Garbett, who won the British Touring Car Championship Scalextric meeting at Donington Park earlier this year and who had visited our Le Mans event six or seven years ago made his first steps at CHORC. He certainly looked like he would be back!
It was a busy start to the evening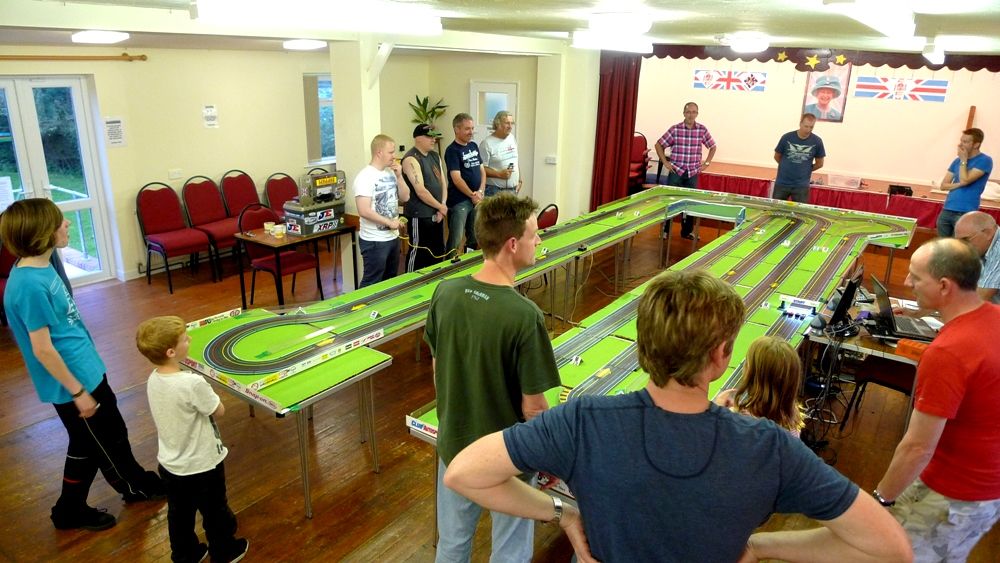 Rob Heaton met his match with Shawn Bennett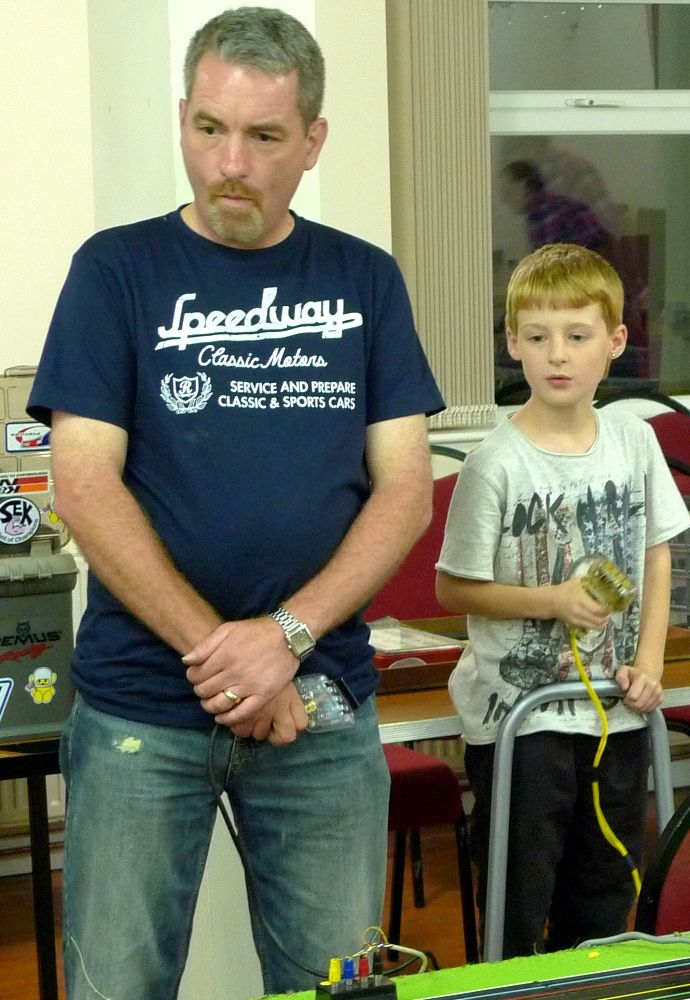 Dean Wragg had plenty of cars to choose from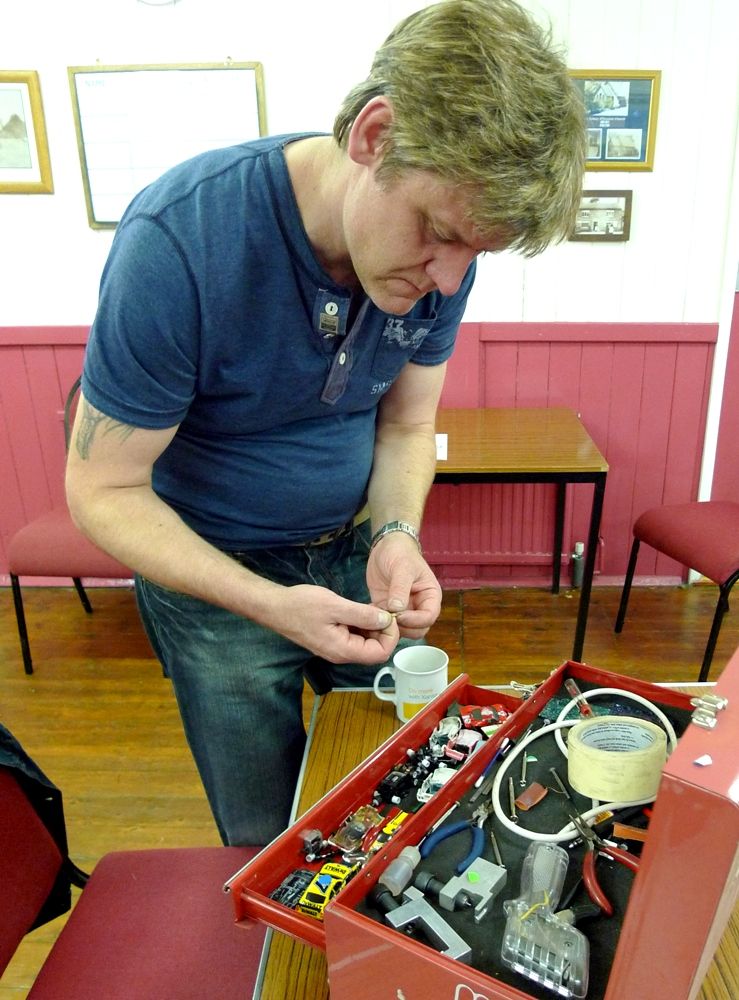 Motor cleaning were necessary for some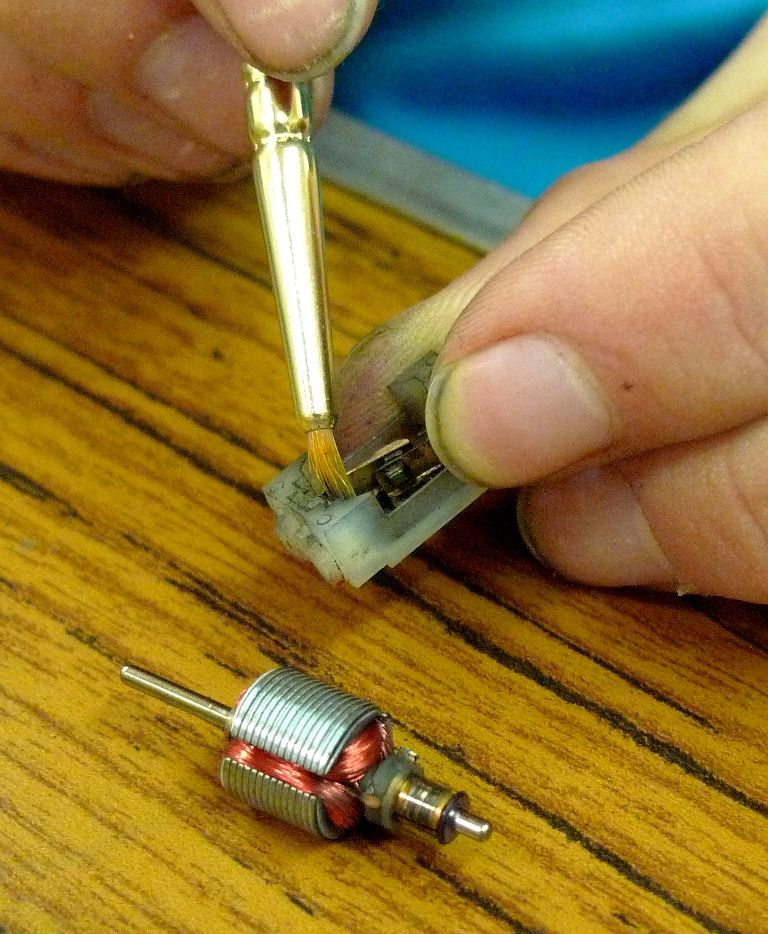 Reaction times were available on the computer with Olivia recording an amazing 0.067 second start time, and I thought I was good recording 0.137, the average being around 0.200. The slower cars off the line (two have already left the grid below) invariably ended up with the highest number of laps three minutes later.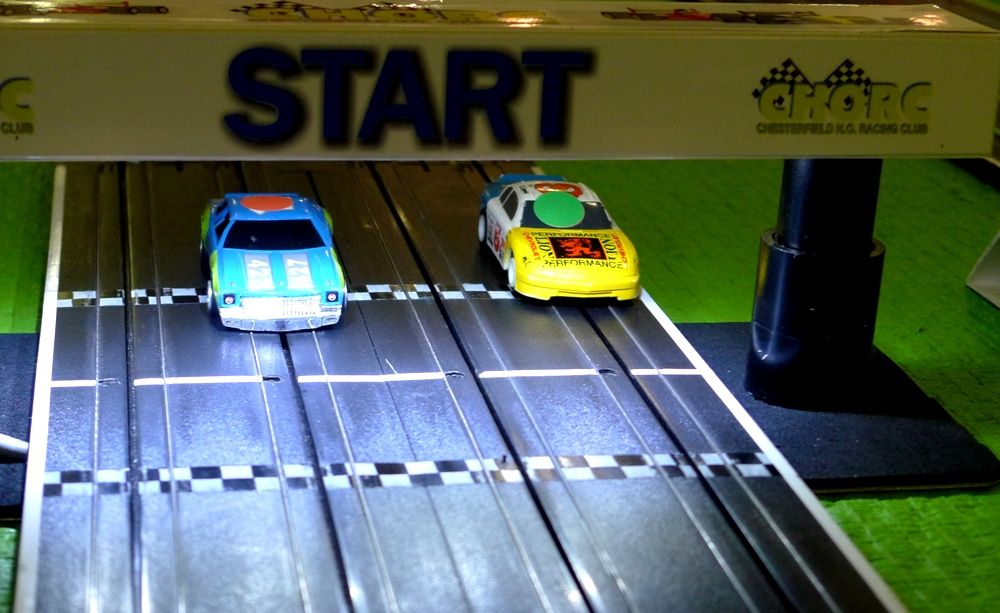 Andy Abbot, Rob, Ryan and Matt were on the ball with their marshalling skills, well at times…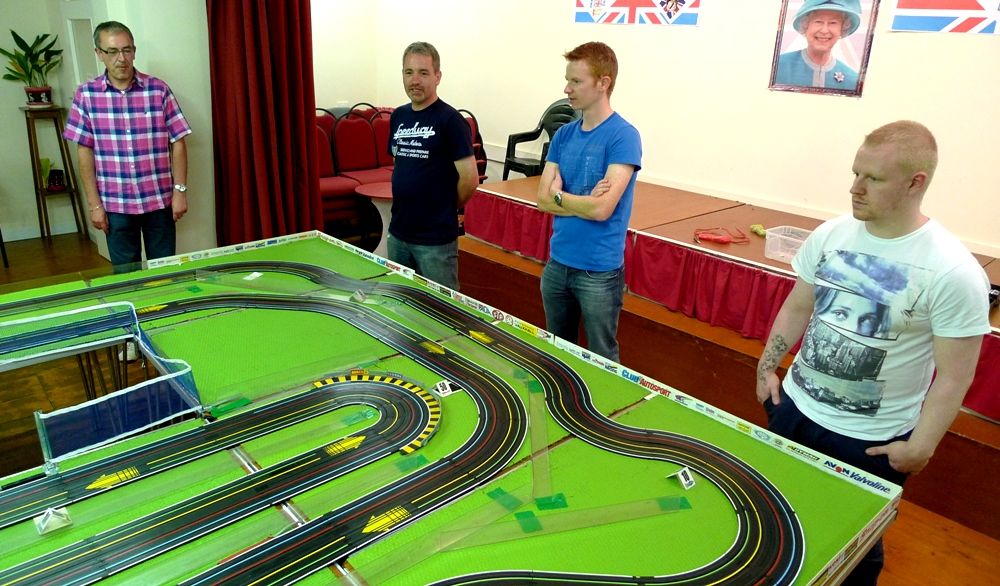 This was the fourth and last time CHORC would run on this track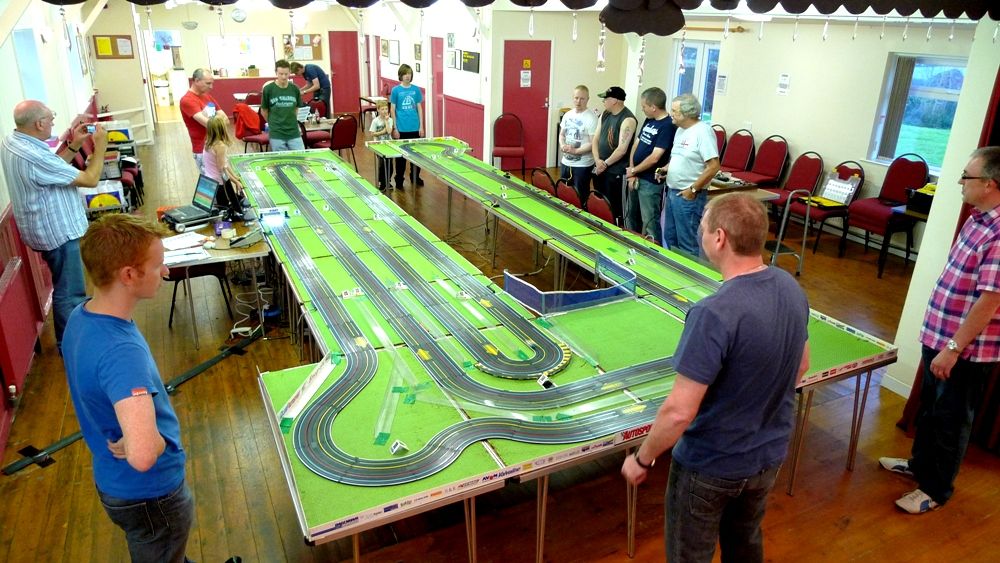 I mean come on let's improve on these reaction times folks…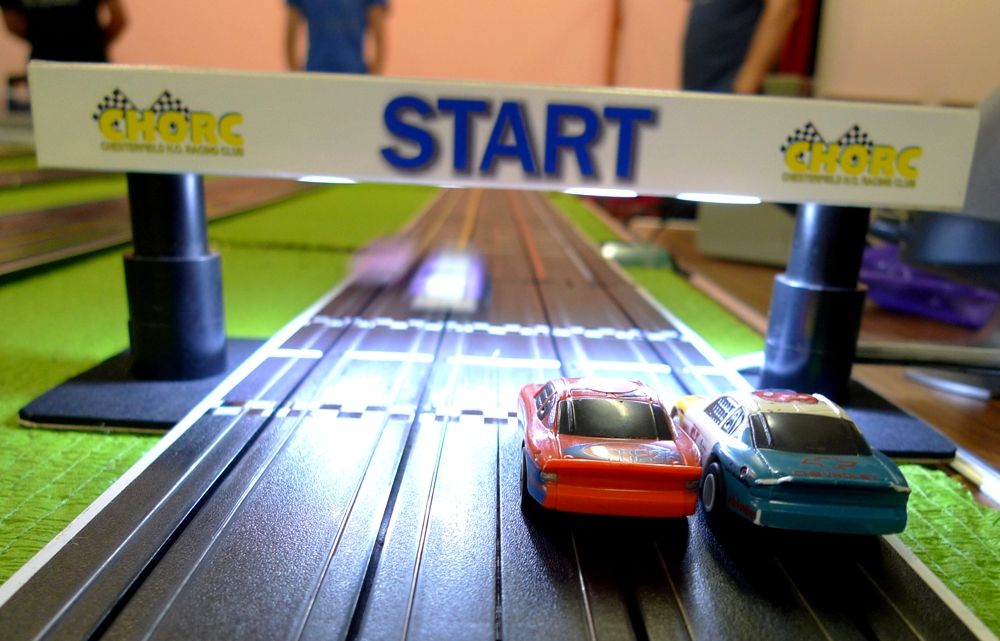 Car frozen at speed through one of the hairpins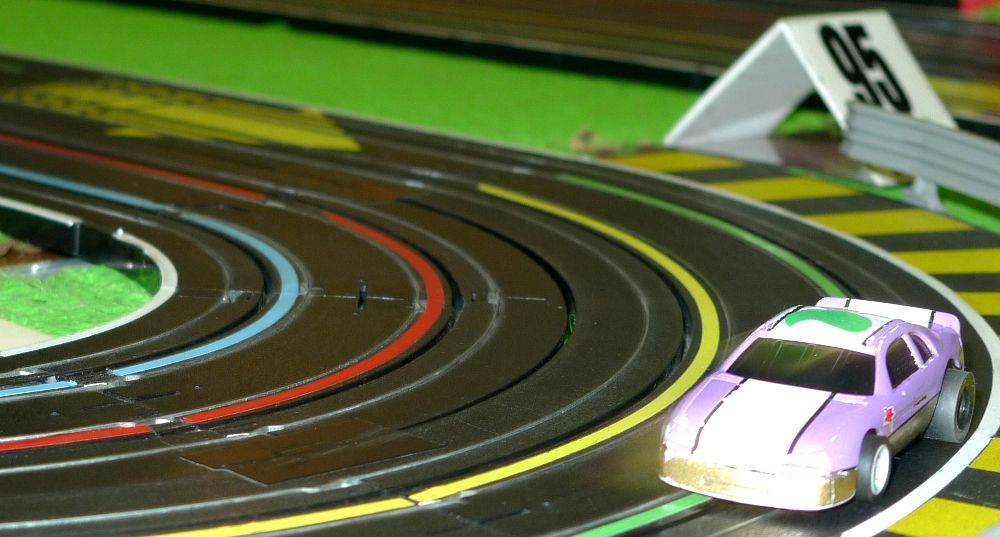 Dean, Doug, Andy and Ken Edmonds filled the 'A' Final…
…with their cars ready for the off. Andy would again be the victor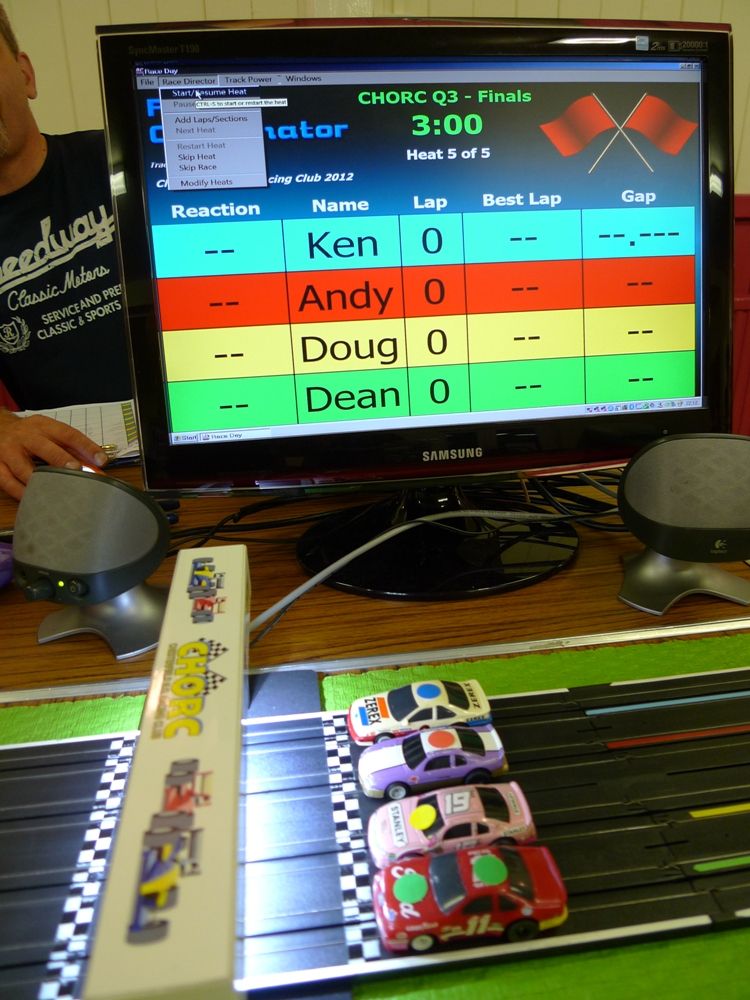 Thanks Doug for another fun packed evening
Cheers
Nick