Guys
Heres how to add digital chips to other cars
First find a donor car, mine was a Audi TT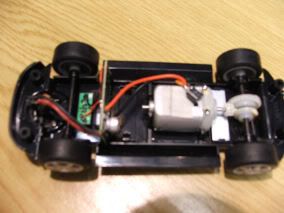 After removing the front guide balde I unsoldered the wires from the front guide
Then you need to open the car the digital chip is going into.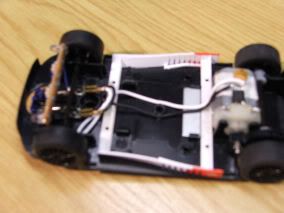 After cutting the wires in the new car and stripping about 1/2 cm of wire to solder too. Top tip dont cut the wires to short.
I have also bent the spade connectors at the front upwards to a 90 degree angle
I next super gluded in 2 old plastic wheel bearings, you can use what you like but these are just about the righ height for the senor.

I then soldered the black and red wires to the black and white wires on the car. Black to black and red to white seems to work for me.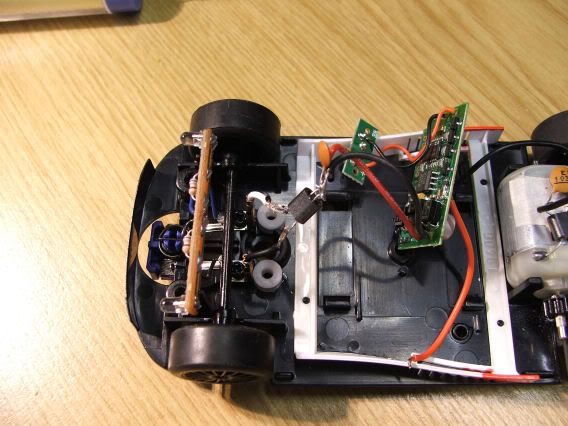 Repeat the process on the wires to the motor keeping the colours the same.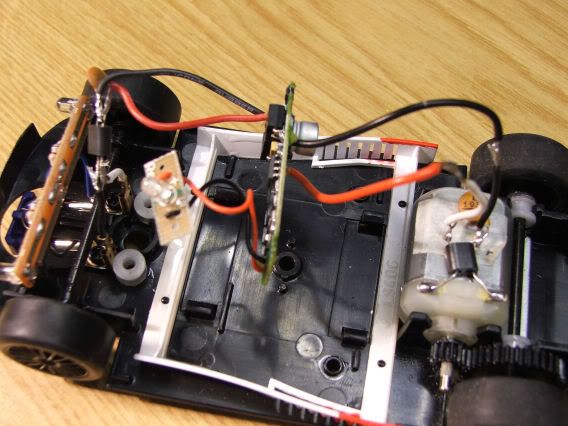 Now test the car on the track, if the car goes backwards unsolder the wires from the motor end and reverse them. Then test car again. Once happy cover the solder joints in electrical tap.
Use 2 small pieces ot double sided sticky tap to secure the LC senor over the wole in the car. Try to centralise as much as possible.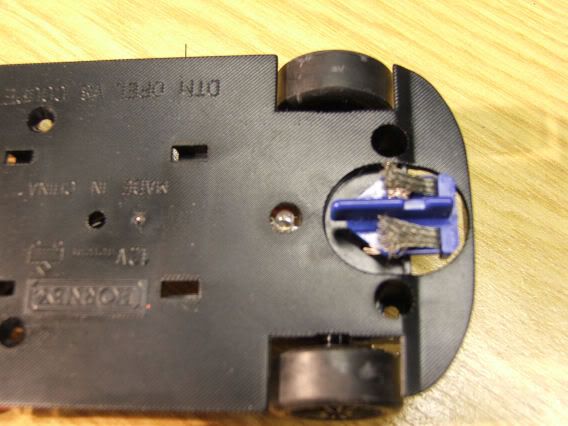 Test car again and test lane changing. If all is well put the body back on the car and race.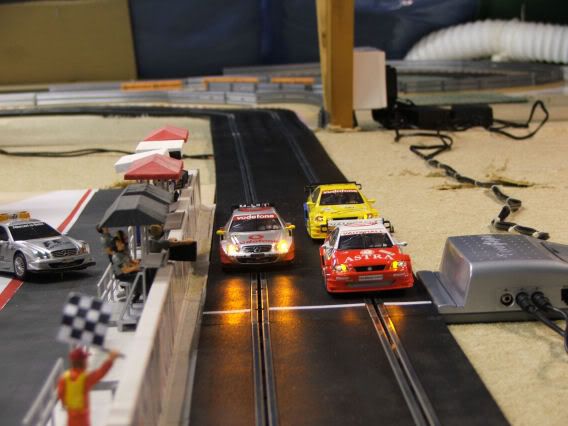 Hope this helps
ScalextricRacer