Round 1 Race Report - 3/06/2017
Past, Saturday we kicked off the BTCC series. Only 4 of us could make it. Paul, Colin and Mike D were all eager to race their cars. Jan went up north to enjoy the long weekend.
We got two Civic, one Passat, one M125 and one MG6.
Here are the cars:
My MG: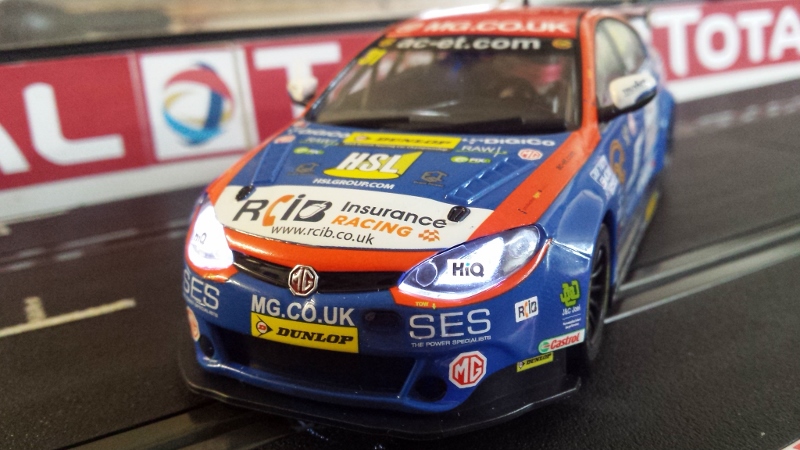 Jan's BMW: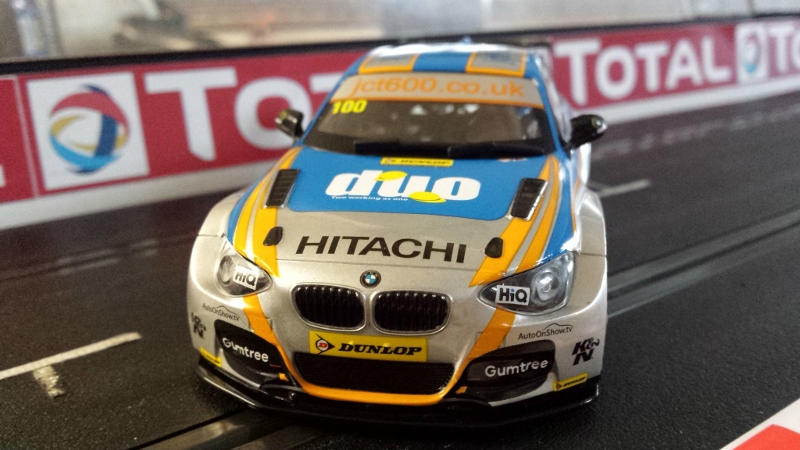 Mike D's VW: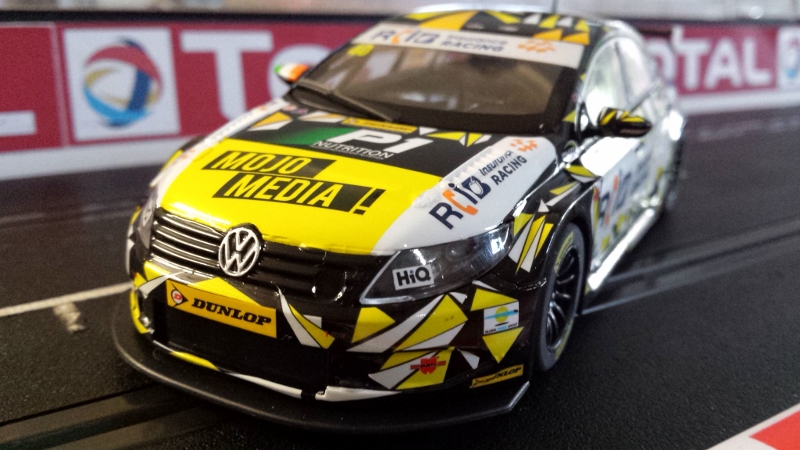 Colin's Honda: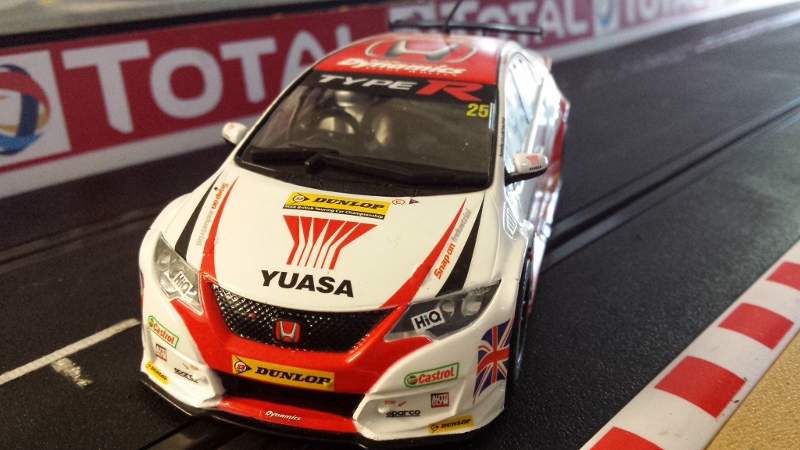 Last but not least, Paul's Honda: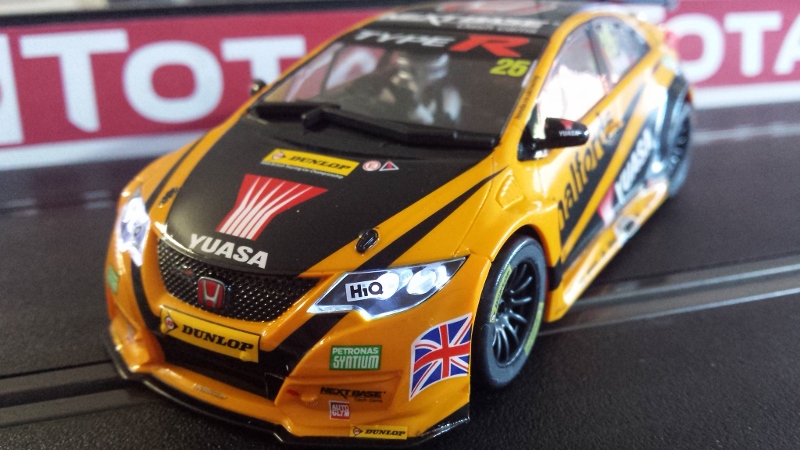 Qualify
For the qualify of the first race, we all started with the same power profile. The qualify was a battle between Mike's Passat and my MG. We were quite close for most of the 6 minutes with less than 100th of sec of difference. With only 30 second to go I managed to snatch the pole from Mike gaining the first point of the season! Third was Paul followed by his Young brother Colin.
1 qualify point for G
Race 1 - 24 minutes
For race 1, I got to start from the front row still with the full power profile. The use of different SLTP would be applied from race 2 onwards. Weather was cloudy at the start and end of the race with sunny spells in the middle.
I had a good start and got in the lead followed closely by Mike. Colin had a better start than Paul and was third. Given that the cars are all pretty close there is not a chance to overtake. So the only possible way is to bade your time and wait for the car in front of you to crash. Also the pit stops are very important for overtaking, as Mike will experience at the end of this race.
During the first round of pitstops after the track was dry, I decided to just add fuel to last till the second pit stop while the others went for a full tank. This allowed me to keep my lead even though Mike's Passat uses less fuel than my GM. The positions didn't change until the second pit stop.
For this round, Mike D forgot to check that there were only 5 minutes left into the race and staid in the pit longer than needed. Colin took advantage and closed the gap but was still behind Mike. Paul had also to repair his car so was a couple of laps behind everyone.
I was too optimistic in my fuel estimates and with one minute to go I had to do a splash and dash but still manage to stay in the front. Meanwhile, the battle for position 2 was heating up. With few laps to go, Mike had a crash and Colin manged to pass him gaining second position. With time running out, Mike could only settle for third place.
Race 1 results: G, Colin, Mike, and Paul.
Mike was the fastest in race 1 (40 millisecond faster than me), gaining an extra point.
Race 2 - 20 minutes
For this race, we applied the SLTP to the first three of the grid. As first in the previous race, I got a profile limiting my power to 58 out of 63. Colin as second, got a profile limiting his power to 60. Mike got the third profile limited at 62.
For this race, we started in wet condition but good weather would be seen at the end of the race.
I had a good start but with limited power I could not shake the other two form my tail. However, I was not too slow for the others to overtake me. The waiting game was on.
At around 10 minutes from the end, the rain stopped and the wets performance degraded too much too quickly. It was time for a pit stop. Colin had already performed the pit stop so I went in with some laps ahead of him. After fueling up to 70% and putting inters I went out still in front of him. Mike was trying hard to stay out as long as possible on wets but this costed him a couple of crashes to Colin's advantage.
When all of us did their pit stops, I was still on the lead closely followed by Colin (on the same lap). Third was Mike (one lap behind) and last was Paul. The situation didn't change much till the end. Mike's Passat was solid fast and got again the fastest lap of the race.
Race 2 results: G, Colin, Mike and Paul.
Fastest lap: Mike.
Race 3 - 16 minutes
This is the shortest race and if you manage your fuel should be possible to finish it without stopping at all. For this race we also started in reverse grid with Paul on the pole position followed by Mike, Colin and G.
The weather was cloudy at the start but it would change to sunny by the end of the race.
The start was full of drama: Mike jump started and Colin crashed on corner 2. This gave me second position, while Paul was enjoying alone on the lead. His car was pretty fast I could not gain on him. Mike was trying hard to gain the laps that he lost for his 20 sec penalty in the box. However this costed him some time for some extra crashes. Paul had also some crashes but I was not close enough to take advantage and go in the lead.
With 5 minutes to go, the track was getting dry and our inters were going really thin. After all of us put on hards and some fuel, the situation was still unchanged. Paul was still the race leader, followed by me and Colin. Mike was still a couple of laps behind us.
However, now Paul was with only one damage point left and I was gaining on him. Also Colin was pretty close being on the same lap with me and Paul.
With 10 seconds to go, I made my move and trying to beat Paul on the S/F line. But my attempt was futile.
Again the fastest of the race was Mike!
Race 3 results: Paul, G, Colin and Mike.
Championship Points:

Conclusions
I think Scalex has a winner class here. The cars perform quite well almost straight out of the box. With some basic tuning, you can get to lap quite nicely on the SS track.
The fact that we can now use slot.it tyres is another big plus.
Performance wise, big surprise here as most of us thought that the Civic were going to car to beat. Instead the long wheel-base cars seem to favor more my layout.
However, the use of the SLTP will make things more interesting not to mention the pit strategy factor that is enabled by the use of RCS64 simulations.
PS: sorry for any typos but no time for editing it.