Discussion Starter
·
#1
·
I told myself ten years ago that I wasn't going to collect non-slot toys anymore - no room, no money, etc. But I couldn't resist this one when it came up on French ebay a few weeks ago... No date, but I'd guess the 50s. The big selling point here is that it's not just a game, but a bunch of racing games in one: you can play bumper cars, demolition derby ("stock cars" in French), Le Tour de Paris or the 24 hours of Le Mans.
Each of those discs are controlled by the levers at the sides of the set; each player controls the five marked in his color, and both players get to control the disc in the middle. Each disc turns about a quarter of a turn to set the car in another direction - which is why they can claim this is a "remote control" racing game...
Wind-up motors kind of creaky for now, so I haven't really been able to test it.
Don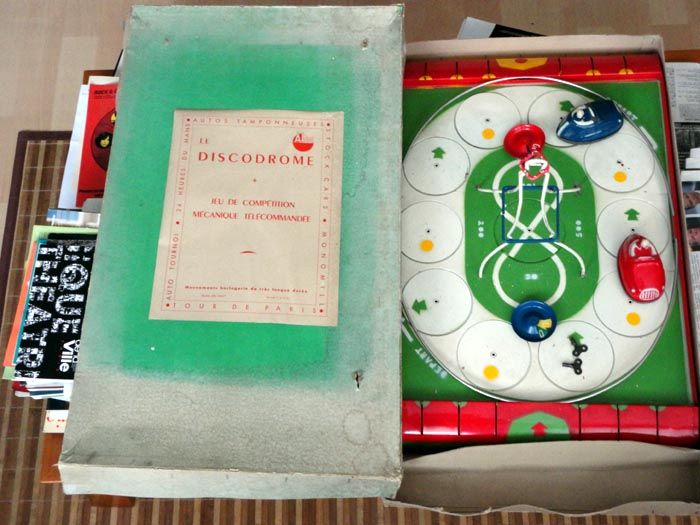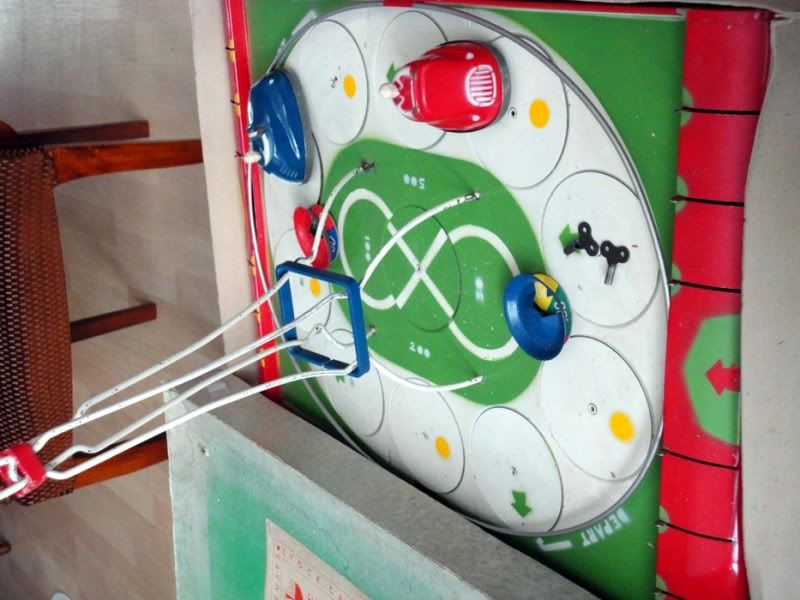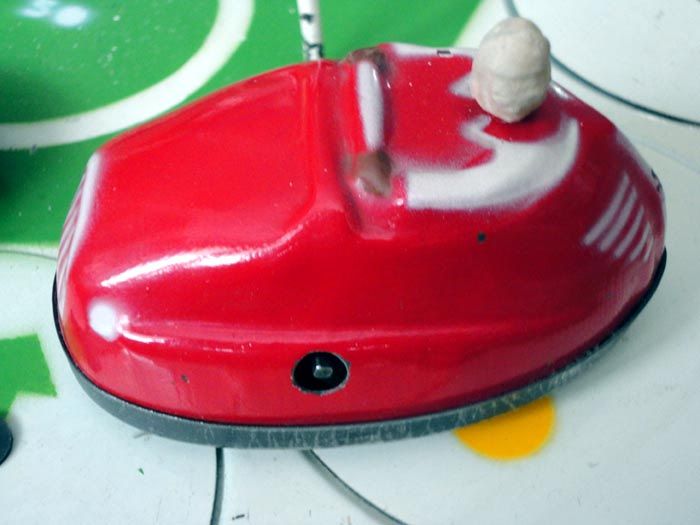 PS: as they used to say in the newspaper business, summer is "silly season"...