Discussion Starter
·
#1
·
I'm collaborating with Bob Scott on yet another project. This one is more a mix of some of his expertise in building commercial tracks and typical home raceways, and my interest in scenic tracks. The plan began with a very practical and simplified version of the Suzuka. Not very interesting to me as a scenic track, but it can be very effective use of space for a larger track. Bob wanted to do a four lane, which I generally don't like because the track is so wide. We came up with the idea of doing a "divided highway" --from four lanes to 2+2 and together again. To add more visual interest, the two lanes would be separated by elevation, not space, along a mountainside. I gave Bob a pretty difficult routing and construction job on this.
PLAN
--I do the sketches in Railmodeller using Scalextric as a template, but the track will be routed MDF. Here's what I came up with as a beginning.

Bob then put it onto paper and then MDF. The Plan is 4'x16' and will be two 4'x8' tables bolted together.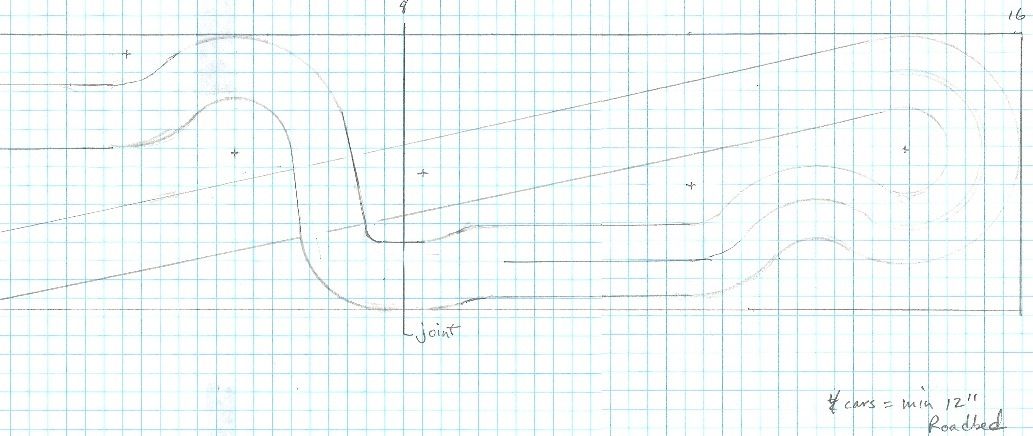 The building and routing of the track is in Bob's hands. Here are some of the initial photos.
ROUTING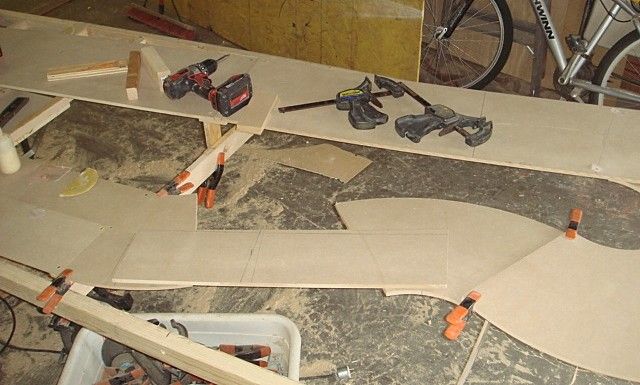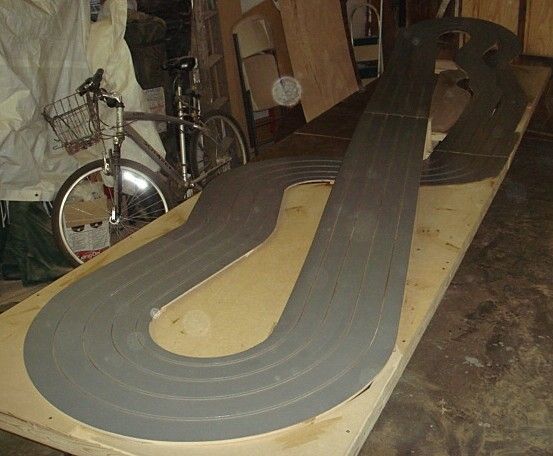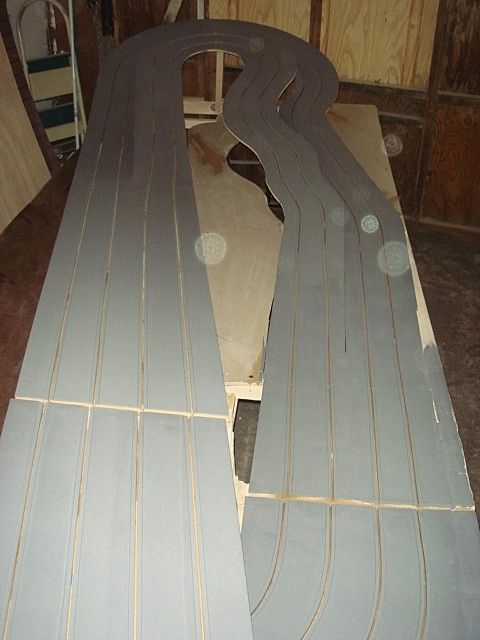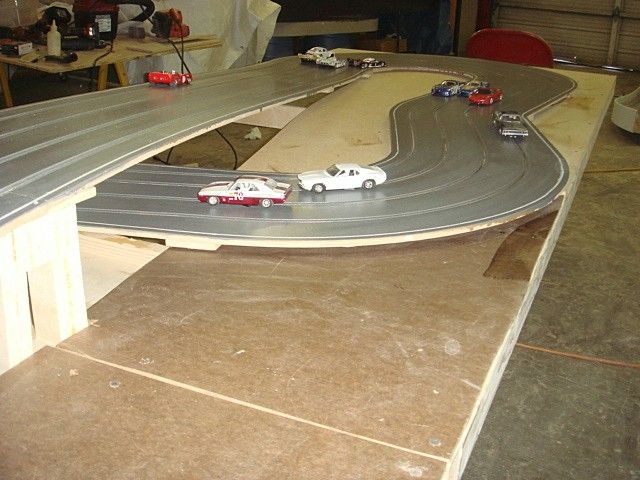 Bob has done the initial work on the divided highway part, but now the track will come over to me to work out the elevation details and scenic ideas.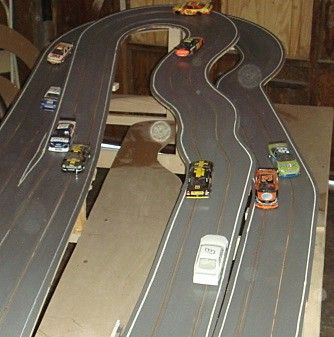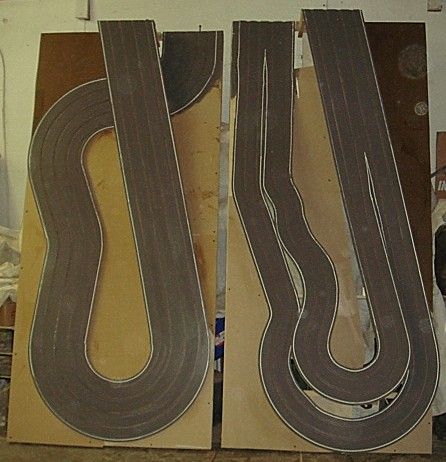 I'm trying to think about sight lines and even lanes, while also trying to create a visually interesting track. I'm thinking about a mountainside with the divided highway gradually separating on the face of the mountain (not so much on the straight to preserve the sight lines. Maybe a waterfall coming down the mountainside.
Any suggestions or comments are welcome!
Bob hopes to use the track a bit in fairs and the like, and then eventually to find a buyer for it.