Discussion Starter
·
#1
·
Hello Guys
Its been more then 15 years since I last modded a 1/32nd car, the last decennium has been spent in larger scale cars (1:24, 1:28) but the
Oxigen LM 24 hrs
was one event I didn't want to miss.
First of all, I'm a huge LM fan and secondly a fan of Digital racing, done it with both 1/32nd and 1/24 on a Davic system...and boy when the system works its the closest thing to real racing on a slotted track
So testing Slot.it Oxigen digital system real time under full race conditions was an oppertunity I could not resist.
The Event tech rules are quite liberal, almost free chassis (must be plastic) and bodies (GT & LMP) from 2006- present.
This combination made it easy to choose, at least for us...being Dutch and participating in (1/24) European Endurance races under the Racing for Holland banner, some even with a scratch build 1/24 Dome s101
So for the Oxigen race one thing was obvious...we would run in the LMP category with a 1/32nd Dome body, meaning we would need to turn this little toy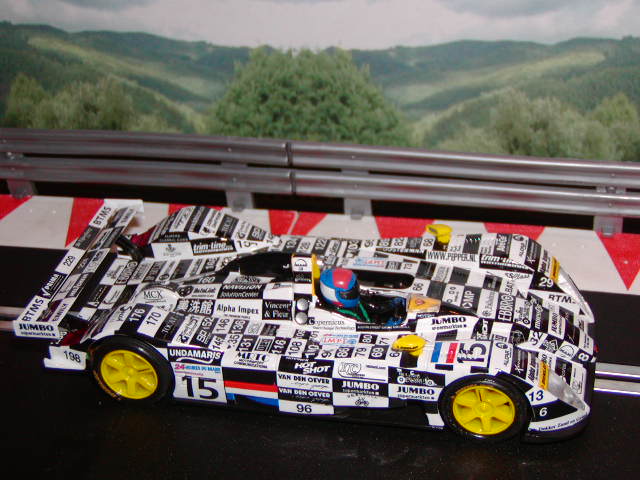 into something like this... oh and at the same time try to shoehorn a AW slot.it Flat 6R under a very sleek body, and make room for the Spurgear.
I'll be updating this W.I.P over the next coupple of weeks as the build progresses, our deadline is 30 March
With kind regards
Tamar
Racing for Holland