Well, The bug has truly bitten and i have decide to build a home track. I have looked at all the work you guys have done online and the first thing i have decided is that I need more space.
Step 1 Build a shed - I just ordered a 6m X 6m Shed so I can get the datsuns out of the Garage and have space to build a track.
That seems like a long way off and while I havent actually designed the track yet I do have some ideas in my head.
Scored some really cheap scaley buildings (pit, control and grandstand) for $50AU the lot amongst other things from a local toy store that was no longer going to stock scaley stuff and have begun to base my pit lane on them.
I dont want to spend a fortune on the buildings so iIam going to build my own pit bays to match in.
Here are some of the preliminary drawings only hope the real things live up to them.
All Together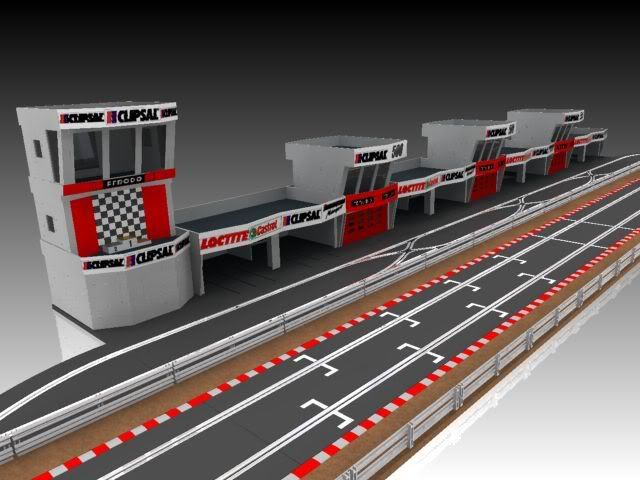 Home Made Pit bay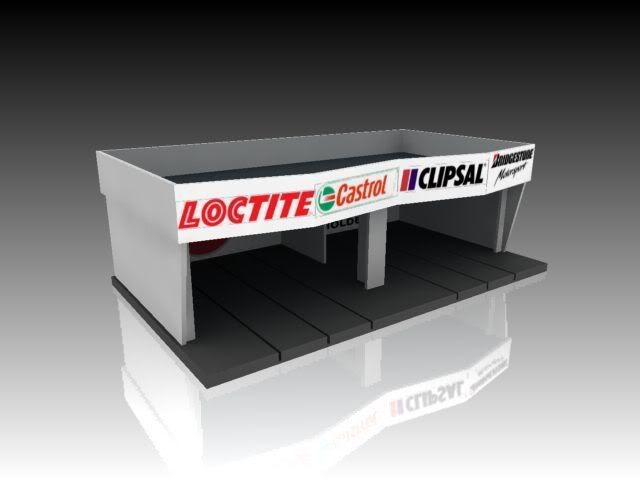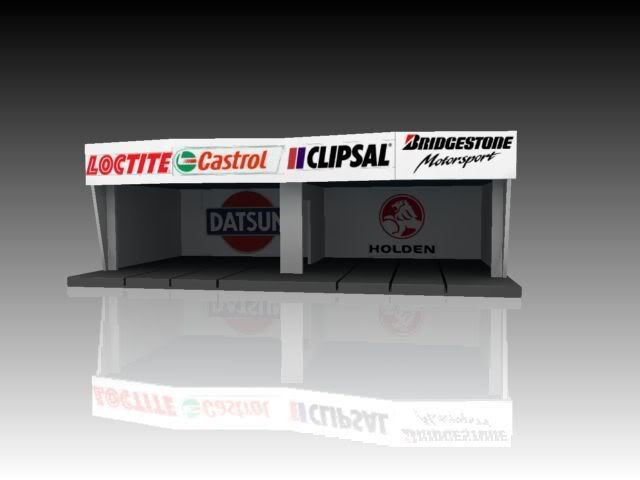 more to come