Discussion Starter
·
#41
·
Well after working hard on my shed it is nearing completion if i was lucky enough to get a few days without rain it would probably be finished by now. Of course rain means that i can work on the slot cars.
After getting lucky and managing to lay my hands on a pb pro and Lap tower second hand (thanks PhilR) and then aquiring the correct cables to make it work (mega thanks GregR for the cables and support) i have again become distracted from making the gantry and refocused on producing a surround for the lap tower
The idea was pretty simple in concept and again has that toy racing look to it. I was playing with the kids when i noticed an old Kaliedescope (think thats how you spell it) and my imagination kicked in that it looked a lot like a support column. After convincing my son that he didnt really need it any more, the concept was born.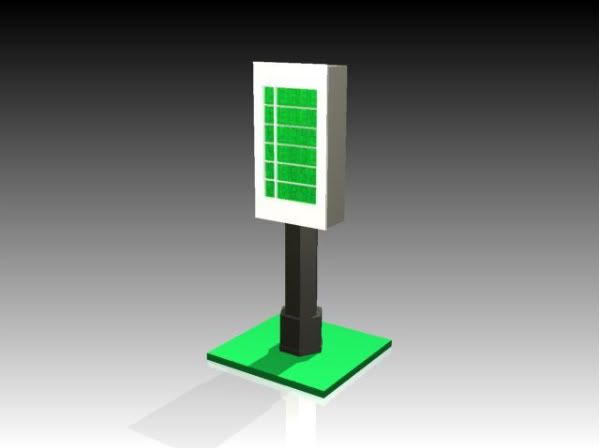 Again the materials were all scrounged (whole thing was made from scrap materials) so im pretty happy with the result and more so cant wait to actually race now that i have it all working.
Semi finished result.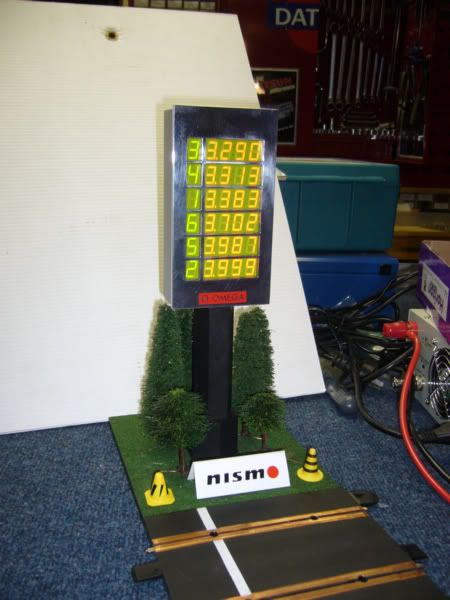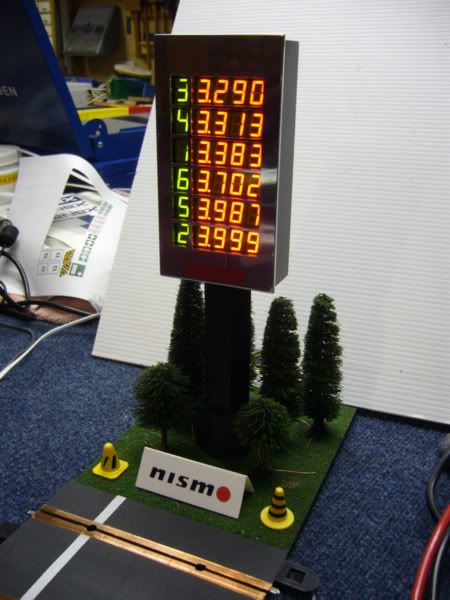 the kaliedescope base means i can swivel the tower to point towards where the drivers are standing when it is set up and im really pleased with the polished aluminium front. Thanks PhilR again for the tip of putting a piece of flouro green acrylic (old clipboard) in front of the LED display as it certainly does enhance the vision of the numbers.
Now i think i might get around to a little barrier fence around it and planting a few of the trees.