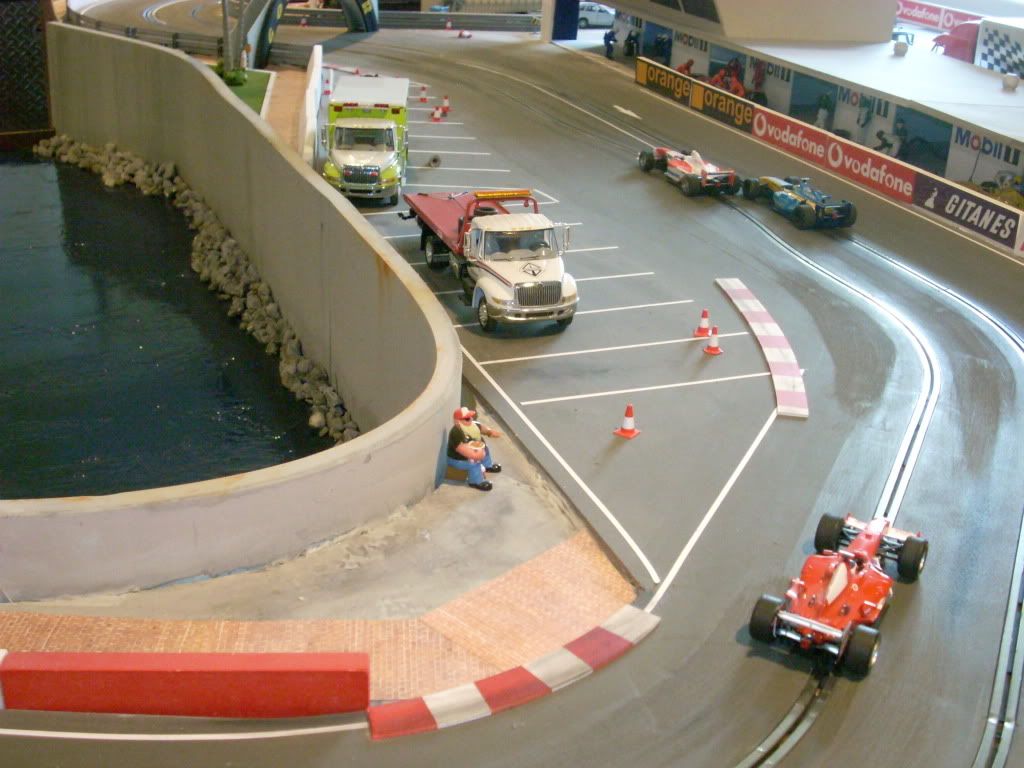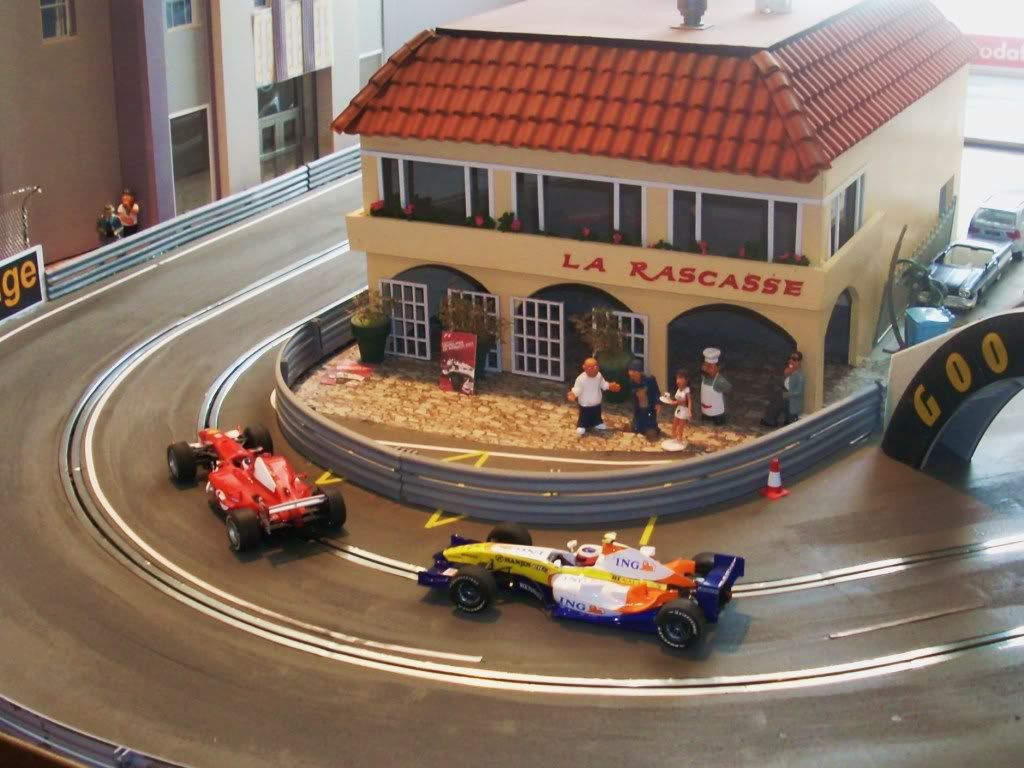 As some of you may know, I've been trying to either sell off outright or at the very least, "part out" my Little Monaco layout for the last month or two. Well, with the move soon upon me, and not being able to complete any deals to sell either the layout or the structures, the time came to "drop the hatchet" on the layout and do what regretably had to be done.
I came close to selling the layout off outright, I had two guys in the UK,one in CA. & even one here in MT, but in the end, the logistics (and cost) of moving something so large (& so delicate) proved to be unsurmountable.
I first tried to "quarter the layout up", to see if at the very least I'd be able to get it out of my basement & move it to my new location (where I've got a huge shop) so that perhaps in the future I could either reassemble it or find a buyer who was closer (or had a moving van and a week of free time on his hands). After removing all of the buildings I carefully sawed it into four sections, which was a project of it's own, but when it was all said & done the pieces were still too heavy and too large to get out of my man cave without tearing half of the house apart.
So with a heavy heart and a huge sigh, I dismantled the entire layout. I was able to save all of the track, the buildings, trees, spectators and some of the misc. scenery but all of the table/ocean/land forms were sawn up & brought out to the trash.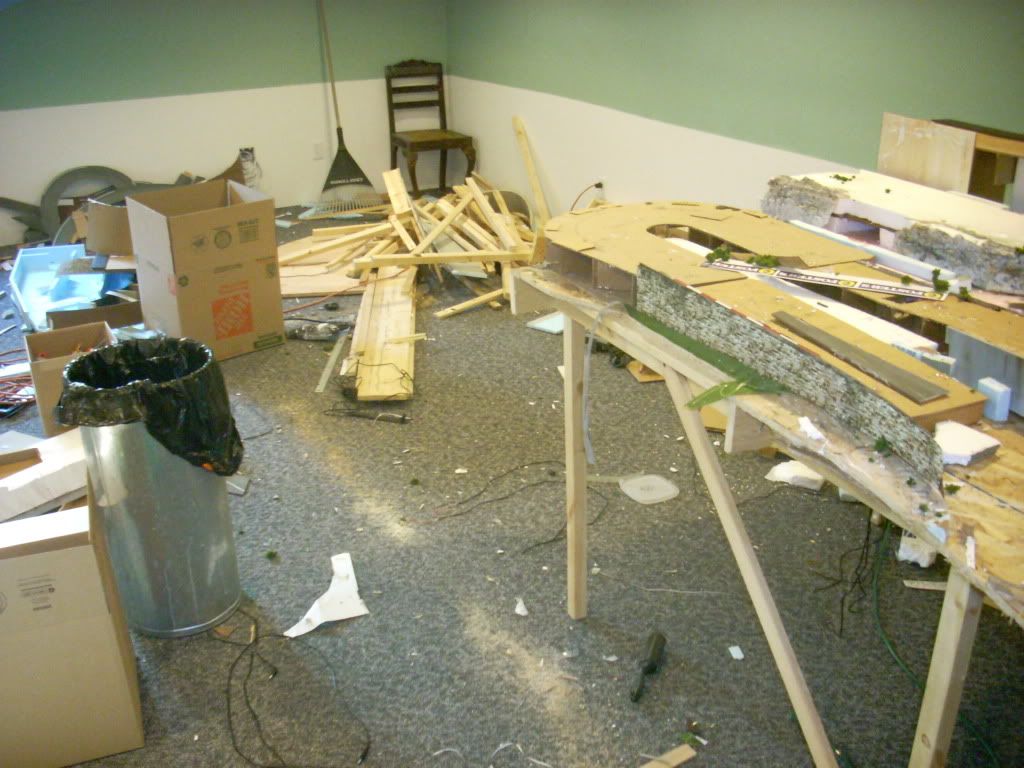 Things I learned. I'll never build a layout again that can't be moved, even if I have to spend extra time at the beginning specially designing it, and I'll make sure I use lighter materials. When it was all said & done it was painful to do, but now I can get a fresh start on a new design once I get settled in my new shop. The layout was lots of fun to build & it had a good run while it lasted.
I do still have the buildings if anyone is interested. PM for prices/details.