Discussion Starter
·
#1
·
I decided to re-work an area of the track where people would be watching a race as well as milling about with snacks.
After deciding on the rough parameters of the area (a sketch on a napkin) work began.
The first step was to add some lighting to the area.
We decided on some lamp posts.
Then worked out where the posts should be placed in the space being re-worked.
Once the placement was approved, the posts were placed and the wires placed under the grass.
The snack bar was placed in the area to see how it would fit.
We decided to re-paint the boarders with the grey used for the road and fence in the snack area while creating a bus stop in front of it.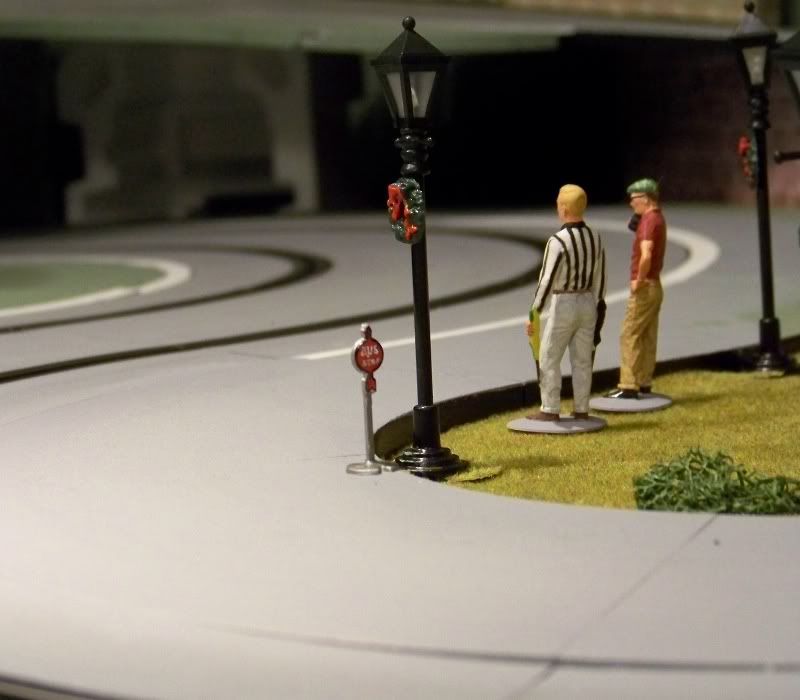 The lines for the bus bay were masked and painted.
Once the paint is dry and the tape is removed I will certainly continue the thread.
Any and all comments are always welcomed.
Thanks
John