Discussion Starter
·
#1
·
Built this last year and I'm looking at some improvements later this year so thought I should share with you before too many changes......
Here's the table, finished and ready for the track: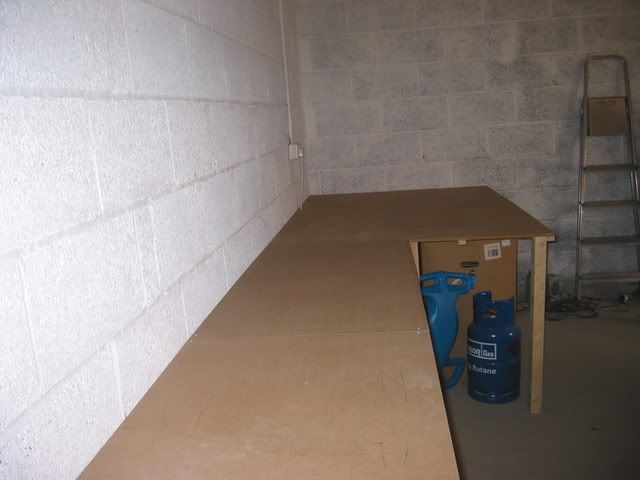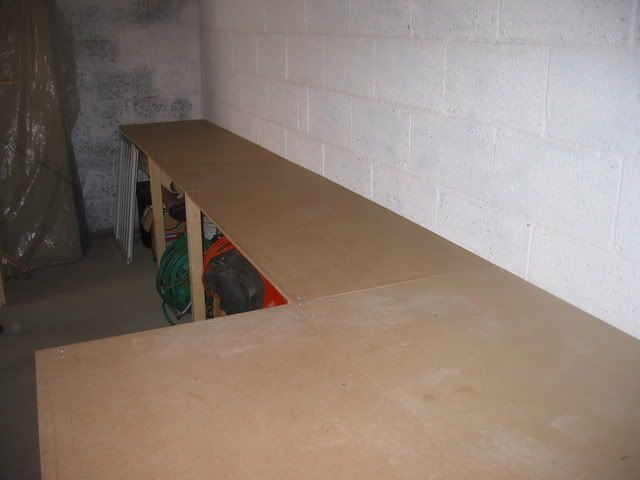 Then adding the track, design is based on the indianapolis ping pong table layout with an extended straight and hairpin to make the most of the long but narrow space. It's across the back of my double garage and by keeping it narrow at one side, I can still get one car into the garage when I need to.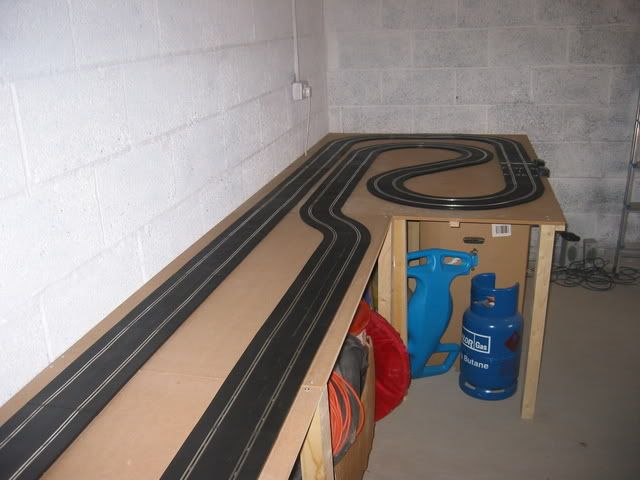 Coming next: starting the scenery
Got some pit buildings from e-bay, 5 in total: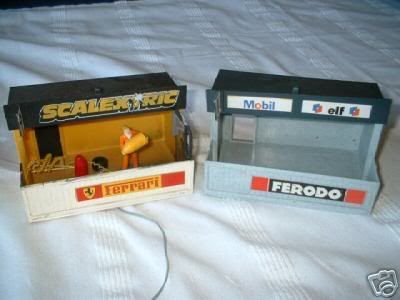 And these were 2 of the better ones!
Also got some grandstands, a dunlop bridge and a control tower.
Wanted a common look to the buildings so a respray was in order using halfords grey primer for the gray bits, stove black for the cilings and a stoneflex spray for the side walls: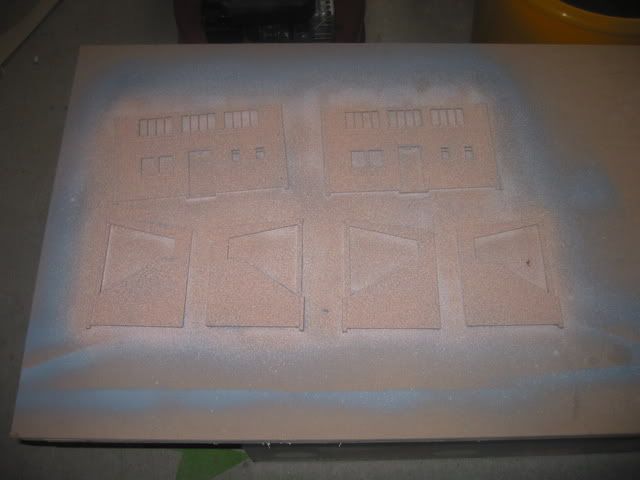 Once the paint's dry rebuilt the buildings including photo inserts for the pits to resemble painted brick (if anyone wants the interiors, PM me and I'll send you the powerpoint file I made)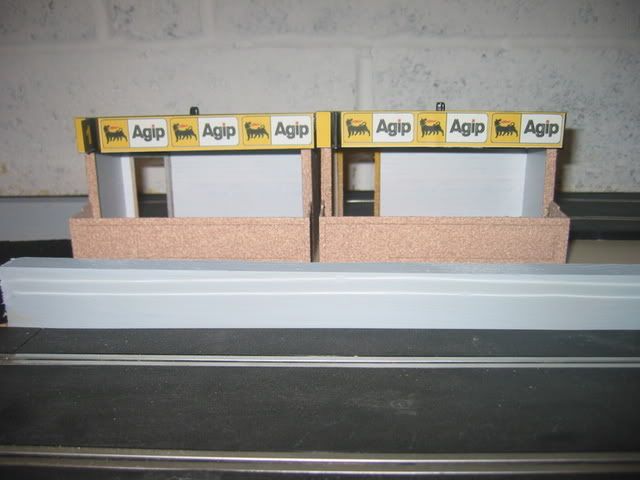 Of, course, waiting for the paint to dry let me make a start on some of the other parts: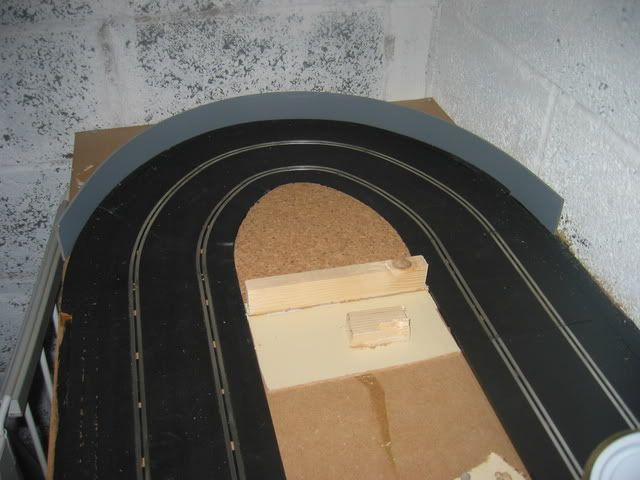 Using corktile spacers for the borders, insulation foam for the hills and fiber board covered in railway layout grass soon got the layout looking a little greener
Next chapter: turning the porridge into hills.....
With a bit of green and brown paint and various bits of model railway grass and lichen sprinkled on, the insulation foam started to look more like hills.....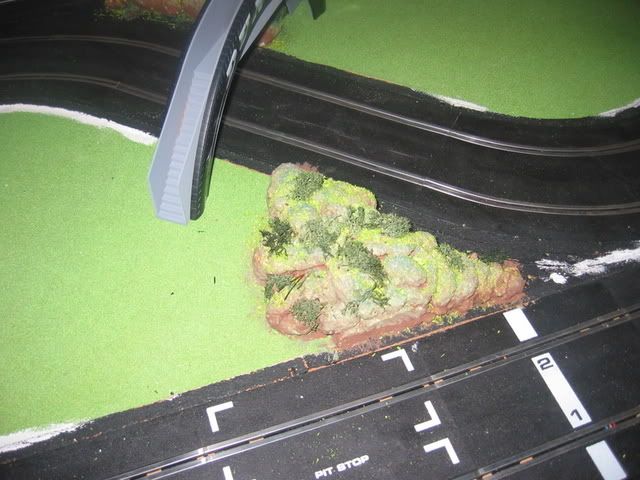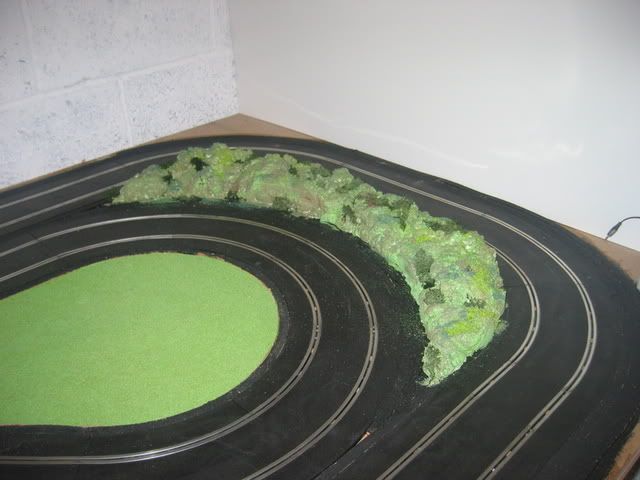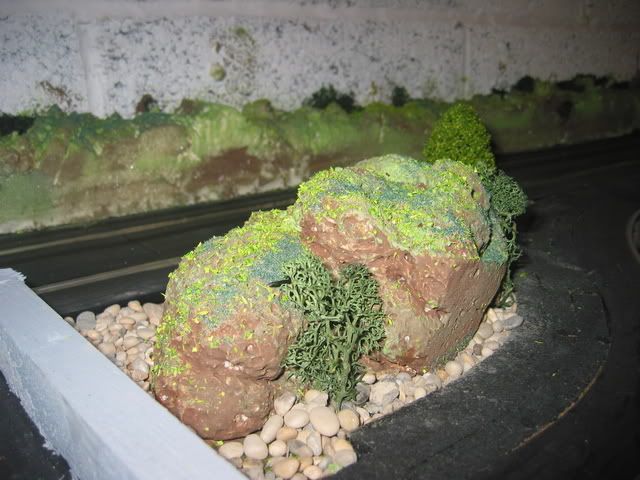 Next: The monument
Also found some "brick" walls at a toy fair and along with a rock and some trees, built a monument for those brave racers who perished in earlier times (mainly when my 7 and 9 year olds got too trigger happy and plunged their cars 3 ft to the ground.....)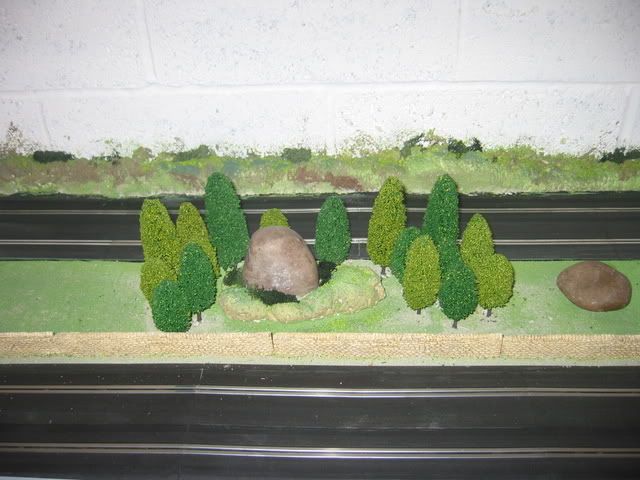 And finally how it is today: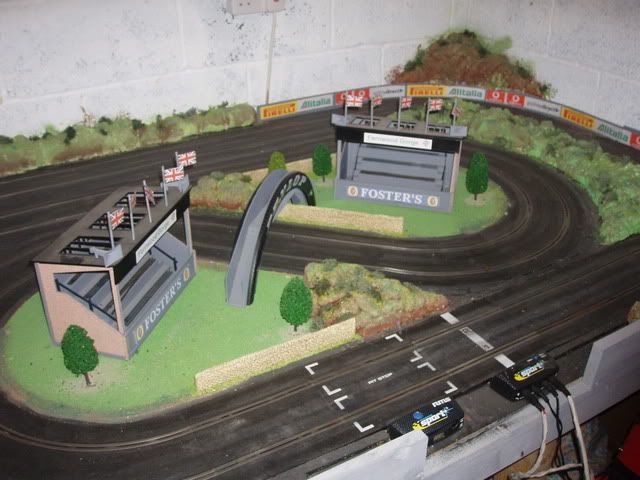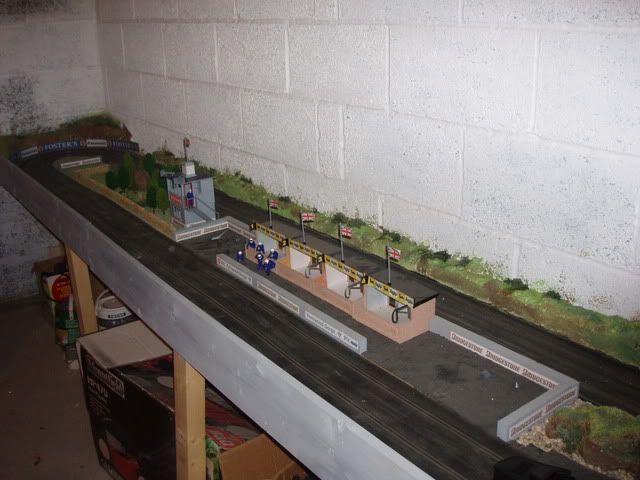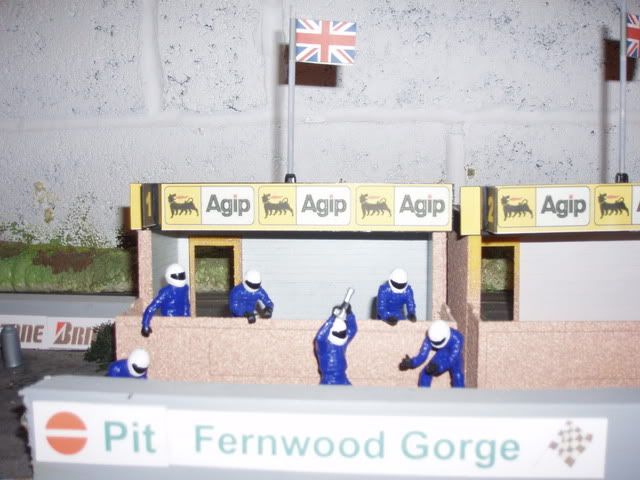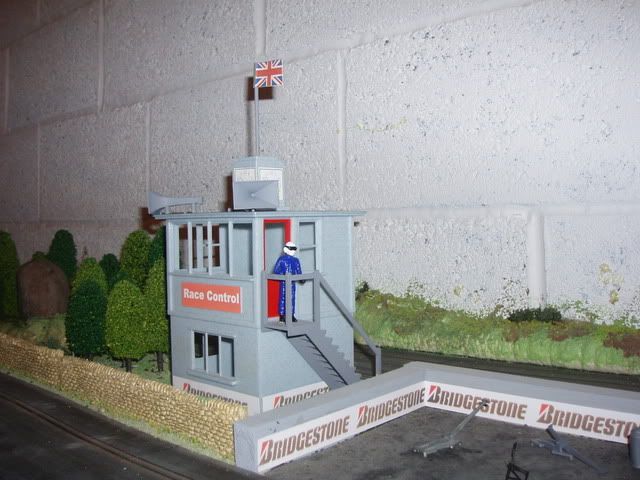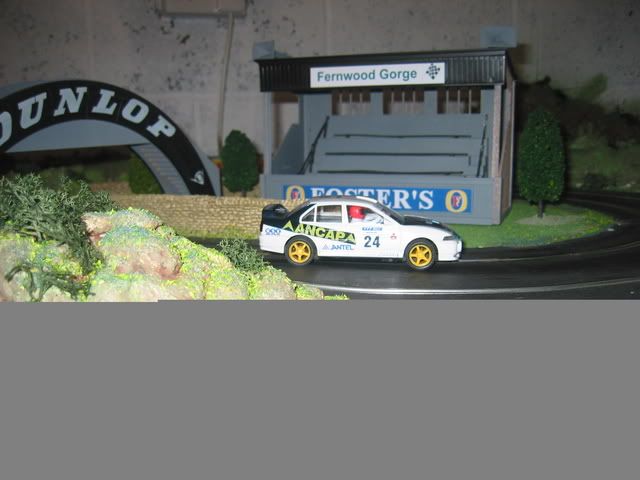 Hope you like it!
Chris