Discussion Starter
·
#1
·
I never get tired of building Ferrari 312 P coupes, this being my fifth. I like trying different motors and layout so this'll be an inline slimline motor for our club's Speedway 95' track with a 20 foot main straightaway and banked corner.
Starting off with my tried and true adjust-o-wheelbase inline motor chassis.
The usual components were gathered and include,
main rails and front axle tube support- 3/32" square brass tube
guide tongue - .062" x 3/4" brass strip
guide tube - 5/32" brass tube bored with 9/64" bit to accept Slot Plus Universal 7mm deep guide
guide tongue sliders - 1/16" piano wire
motor pod support cross members - .062" x 1/4" brass strip
front axle tube - 1/8" brass tube
side pans - .032" x 1/2" brass strip
side pan flex supports - .032" piano wire
motor pod - my own 3D printed slimline pod with Parma/Champion 3/32" x 3/16" axle oilites glued and epoxied in
Drive train includes,
Professor Motor PMTR 1532 slimline motor, FK050, 35K
Slot It 10t pinion and 28t crown gears
All Slot F1 rear rims with my own cast urethane tires
Slot It 15.8 x 8 plastic rims and urethane copies of the Scalextric Caterham front tires
Heard about the motor from chrisguyw and was curious that it has neo magnets with good braking characteristics.
H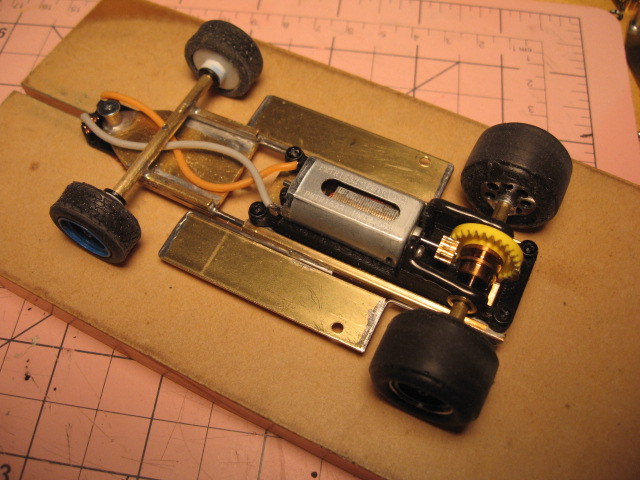 Mounted the resin body, tri-post, my usual practice.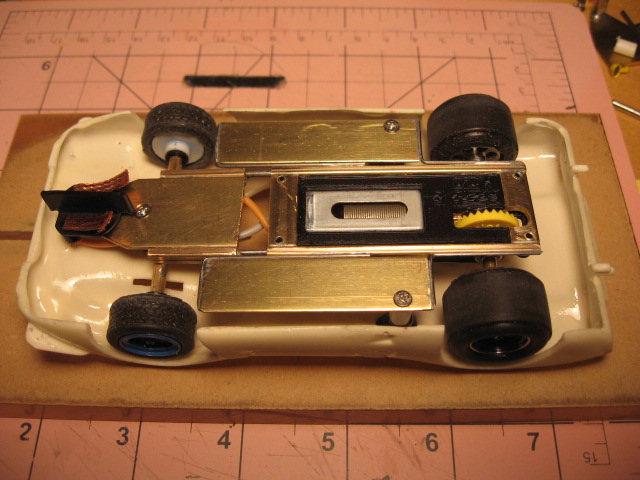 Got the body low.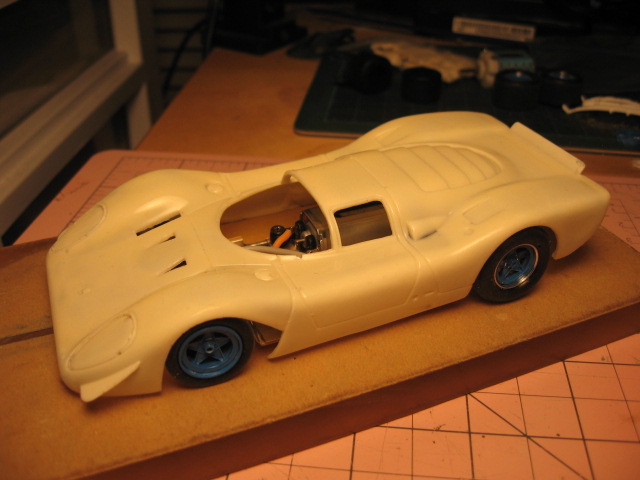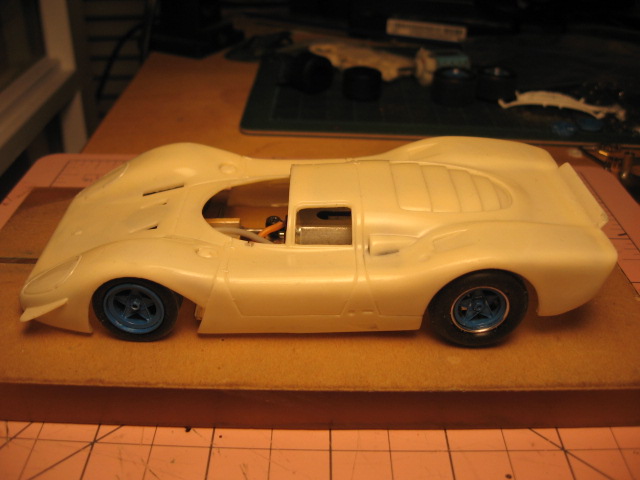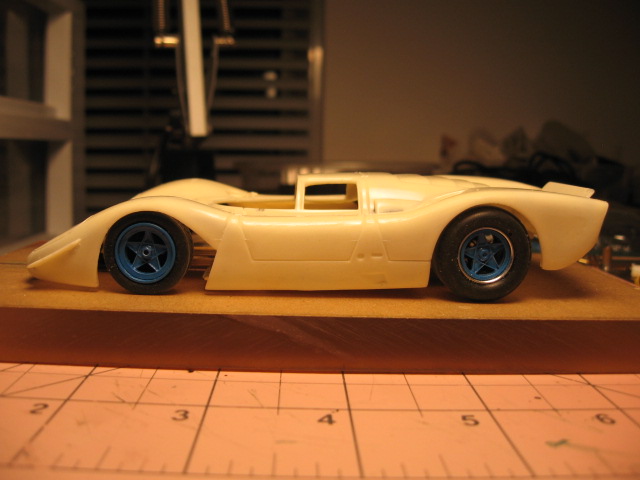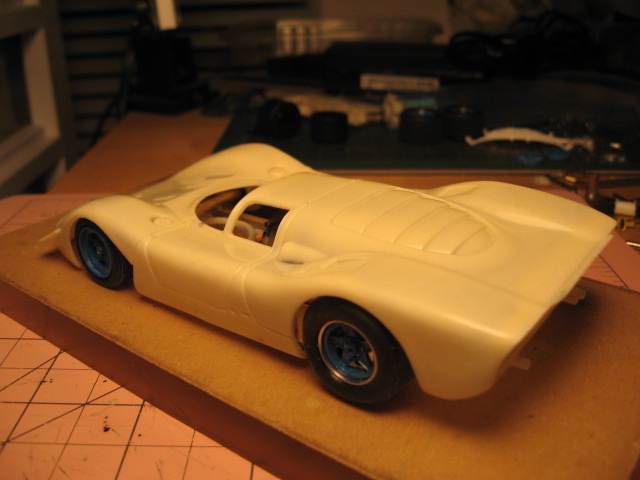 Weighs in at 87 grams and after painting and installing the vac-formed windscreen and interior driver tray, it'll be over 90.
Hope it performs well on the club's Tanex speedway track.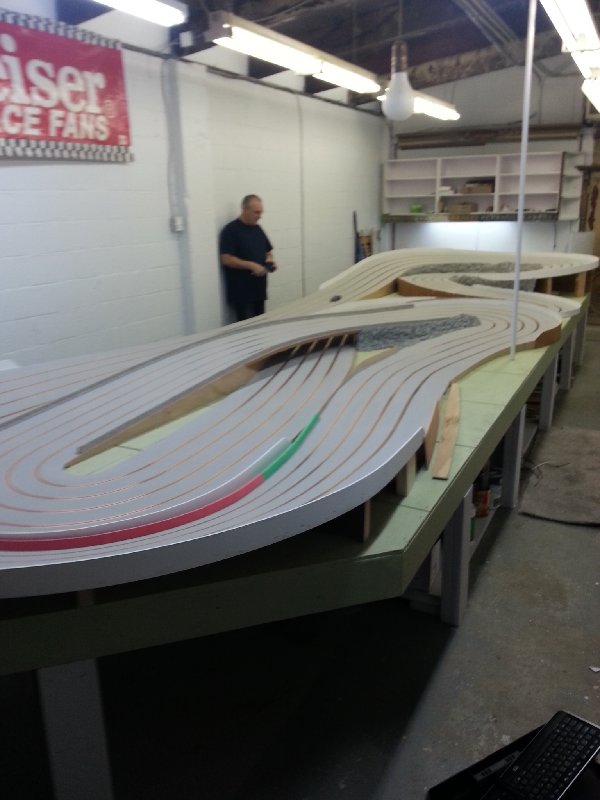 Dan