Discussion Starter
·
#1
·
I was fully focused on tuning my proxy series Thingies after dual motor transplants so I missed the introductions and finding out where the film footage is destined for so perhaps Steve F. or John Secchi can help with this information?
Last Wednesday was dedicated to filming our toys and was an interesting experience. Steve was track testing choc-ice's tilting Dodge Monaco as the two man crew set up their lights and it was chosen as a subject for some in-car footage.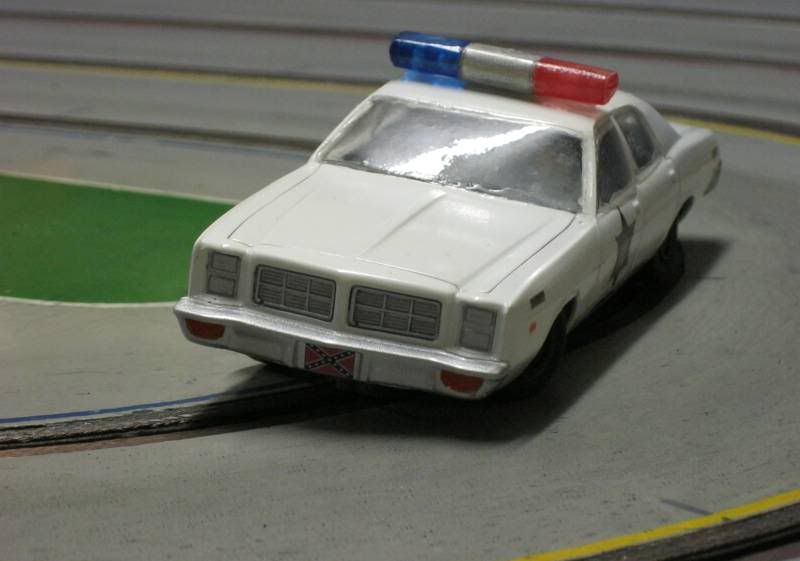 Perhaps Top Gear inspired, there were leading, following and 'drive past' shots taken and some of the rough shots viewed later on a lap top looked spectacular. Only needed to be slowed down slightly and have squealing tyre and gunfire effects added to the soundtrack to faithfully mimic and number of '70s cop shows. Perhaps some 1:32 empty cardboard boxes to crash through might have added something ... but perhaps not as well.
There was a show and tell of some of the cars in our regular's slot boxes and a few people were interviewed. I wish I'd had the sense to keep my mouth shut, but I didn't.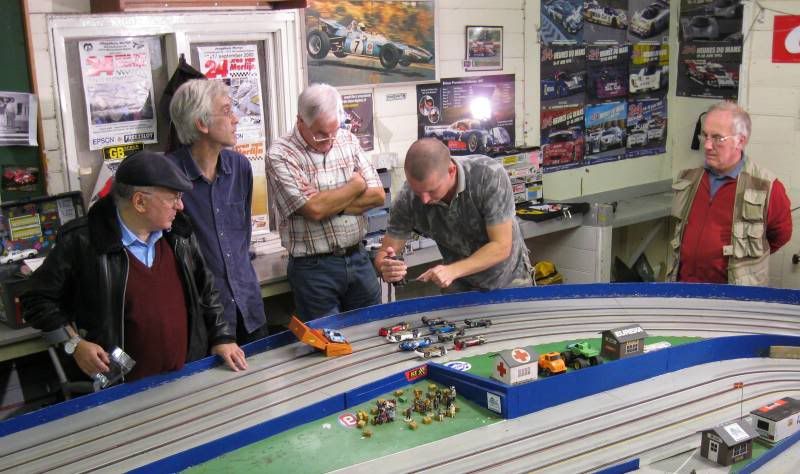 Allan 'Chopper' Feldman, Steve Francis, John Crocker and the location unit #1.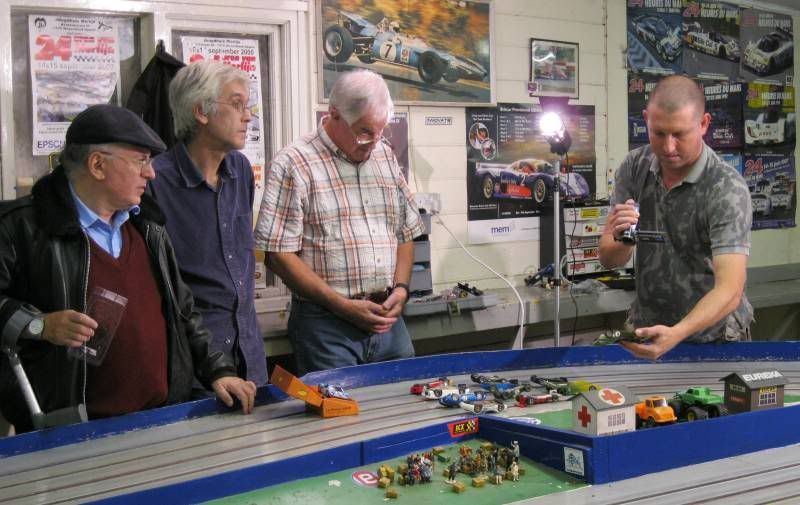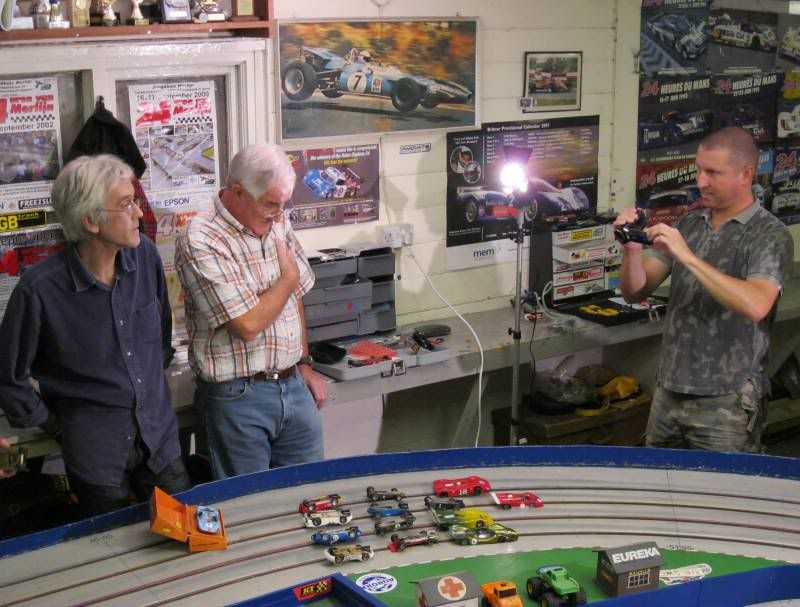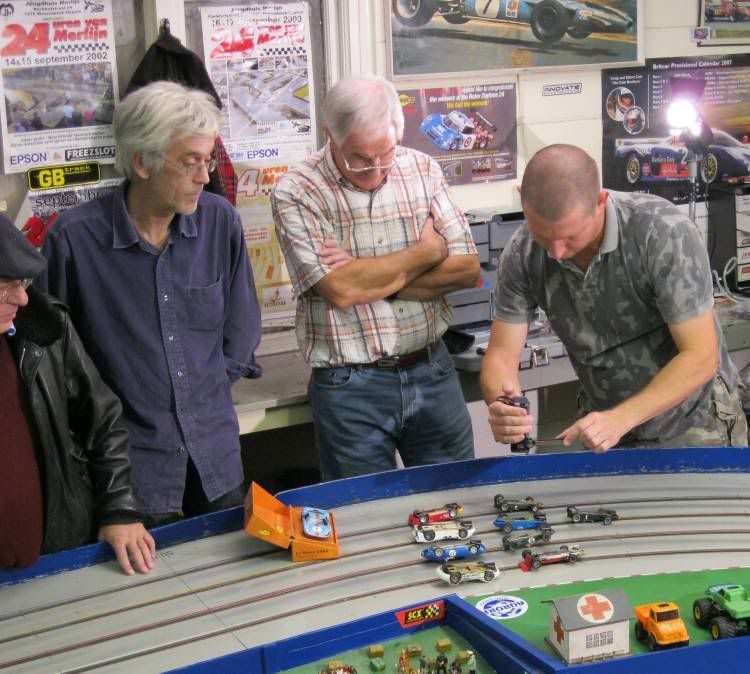 John Crocker wins the Wise Owl of North London award!
I look forward to learning more and seeing the final production.
Regards,
L.