I tried posting this earlier but must have caught the forum when it was going down.
Here are some pix of my latest. It's a Noisy Muse Cunningham C4R. Going against the grain, I opted not to use the recommended Ninco Ferrari 166 chassis. I chose a tried and true MRRC Cobra chassis instead. This allowed me to scratch build a full interior with cast resin seats made from Airfix XKE originals. Power is an NC1 that was converted from can to endbell drive. The gears are slotit and the wheels are BWA 32002s The wheel inserts were created by Mike Sells. The driver is a lightly (helmet only) modified Tamiya WWII military figure.
Enjoy!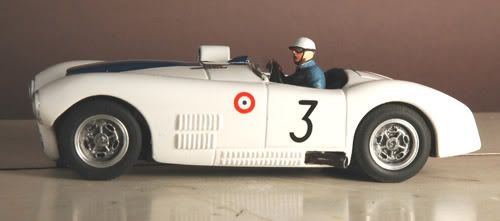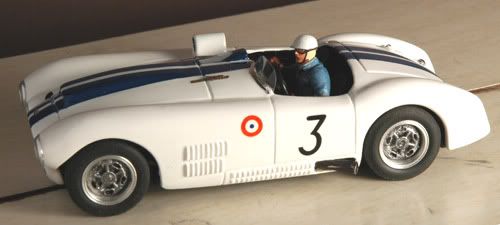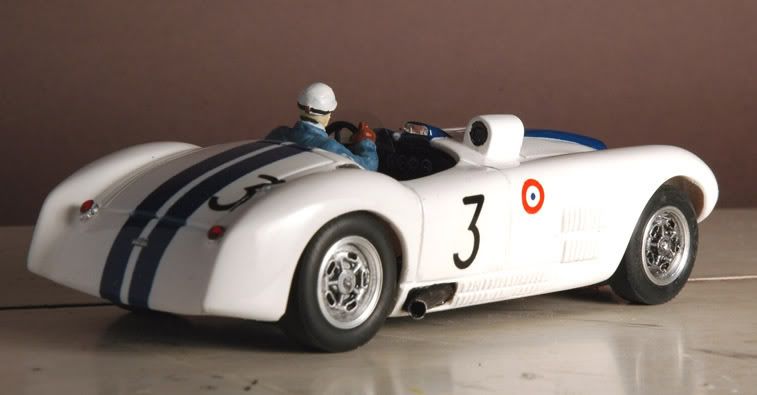 Here's a shot that could be captioned "1952"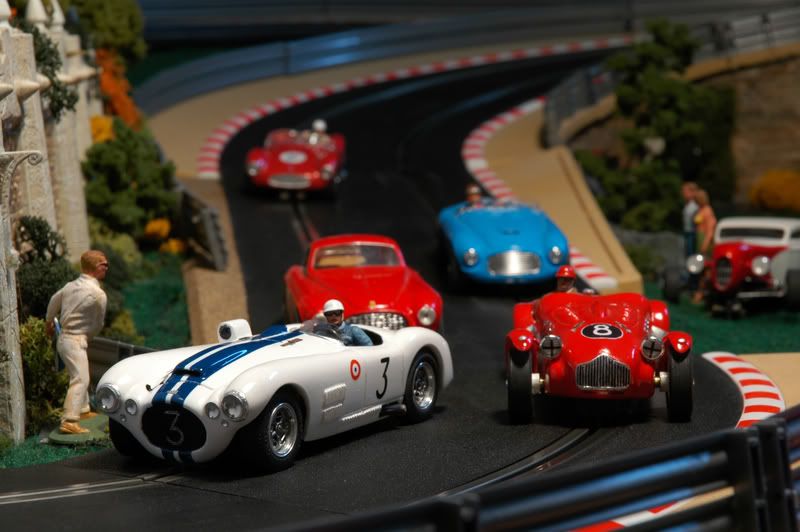 Greenman62