Well after joining a club, buying a track set, then leaving the club to emigrate I have made a start on a home track. Its a small track 2.4m x 1.2m, 8ft x 4ft in old money, but I need to use the rest of the garage.
Heres the corner where its going, needs a tidy up!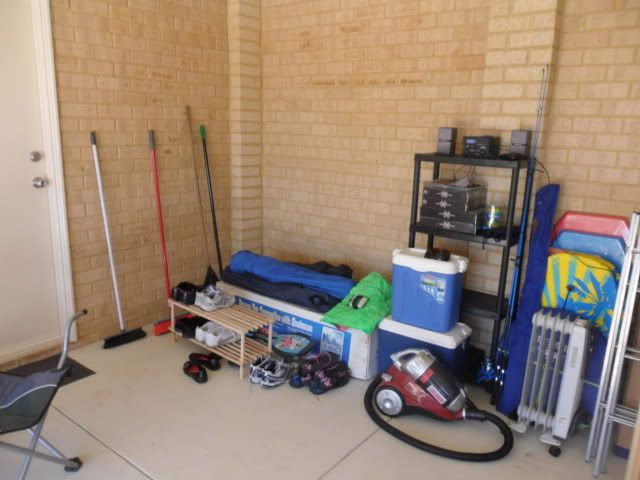 The table its going on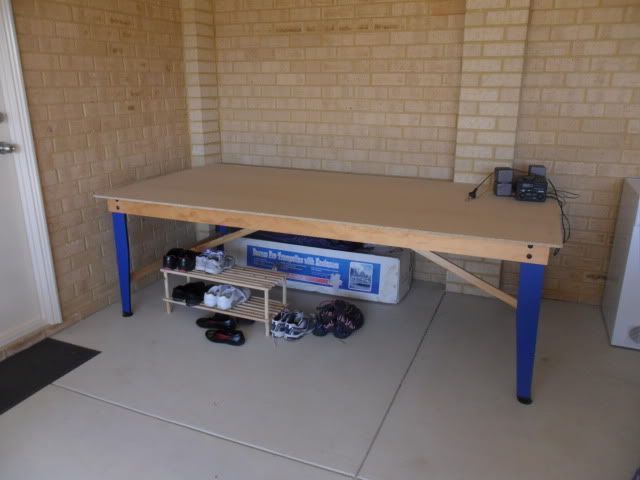 First track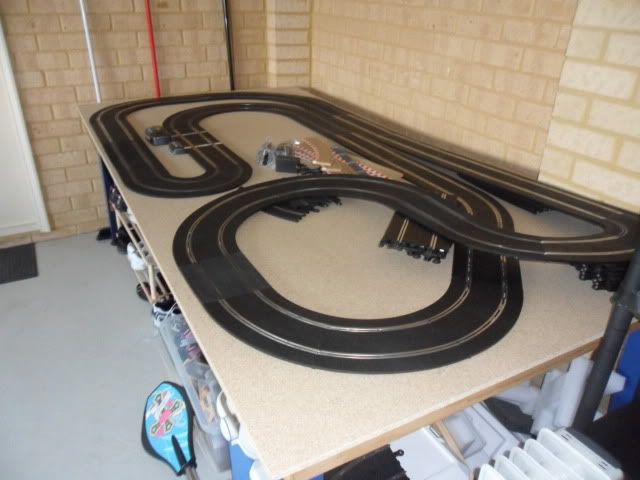 After a few offs on to the concrete
decided to put a border round and changed the track a bit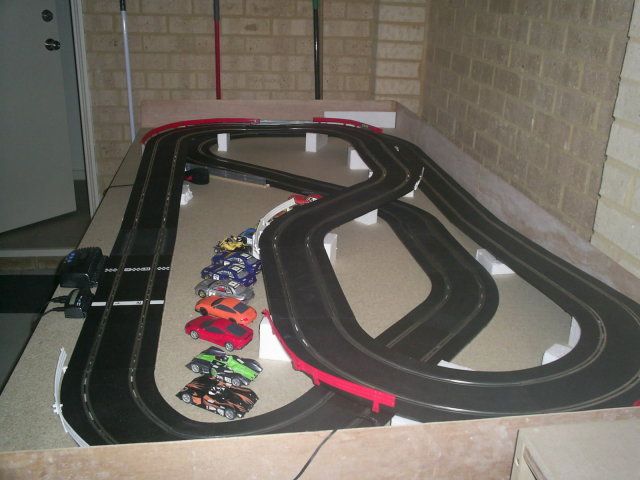 I am going to run this track for a bit now to see how we get on with it. The kids bring there mates round to have a go so dont want it too hard but still interesting. Once I am happy i will start to add some scenery. Cant stop running it at the moment though!!