Discussion Starter
·
#1
·
Right, I'm new to this forum so Hi! I was hoping for a bit of advice and guidance on changing my existing layout to accommodate an SCX Chrono and Rally Loop.
Currently I have Scaly Sport track which is fixed to the bored shown using Scaly fixing brackets and pins. This bored is hinged against the wall so it can be put up when someone needs to use the spare bed.
(Apologies for the poor phone picture)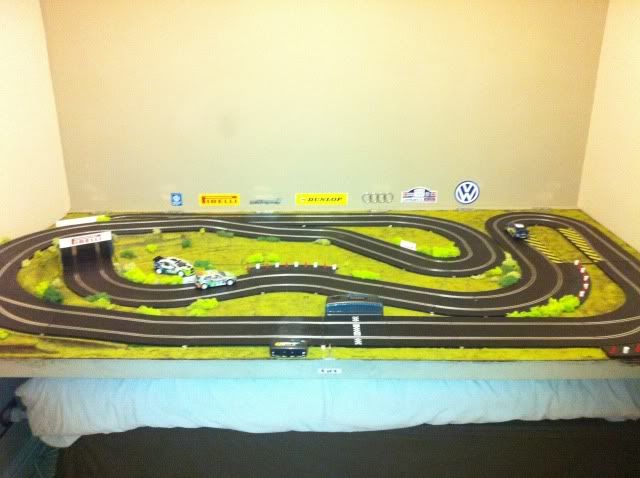 I want to keep the bridge and raised area on the left but change the track layout to the middle and right to add the Chrono and rally loops.
Can I keep the Cross Overs when using the loops?
Can SCX track be fixed to the bored?
Where's the cheapest place to buy the Chrono set from?
Also, if anyone fancies doing me a new layout/design, it would be greatly appreciated.
Thanks in advance.