Hi Guys.
Heres the latest design flipper shapes to suit 400,600,800,1000,1200 long LCs.
They are made from 6mm aluminium. They have a 1.7mm dia hole for the solenoid and a M4mm threaded hole for the pivot rod.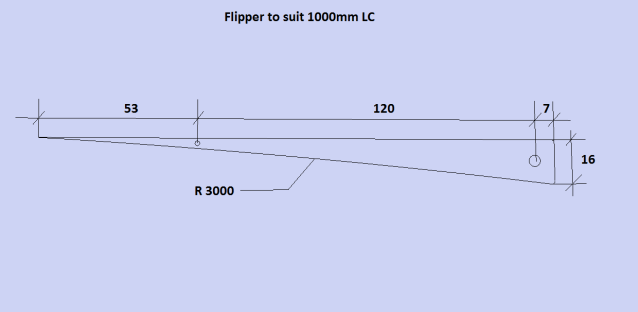 The assemblies below are om 9mm MDF with brass bush for pivot. Pivot rod is M4 brass rod. Solenoid is Peco and includes the nifth adaptor base which locks flipper left or right.
Liven flipper wire solders to brass threaded rod.
All available in webshop.
Rick