Discussion Starter
·
#1
·
I have been thinking now for some time about expanding my Tomy AFX track in my garage, ever since going to my first SCHORC meeting and seeing some of the larger layouts that Tony had concocted. My first track was on an 10x4ft board in the middle of the garage, the idea would be for me to winch the up out of the way when not in use.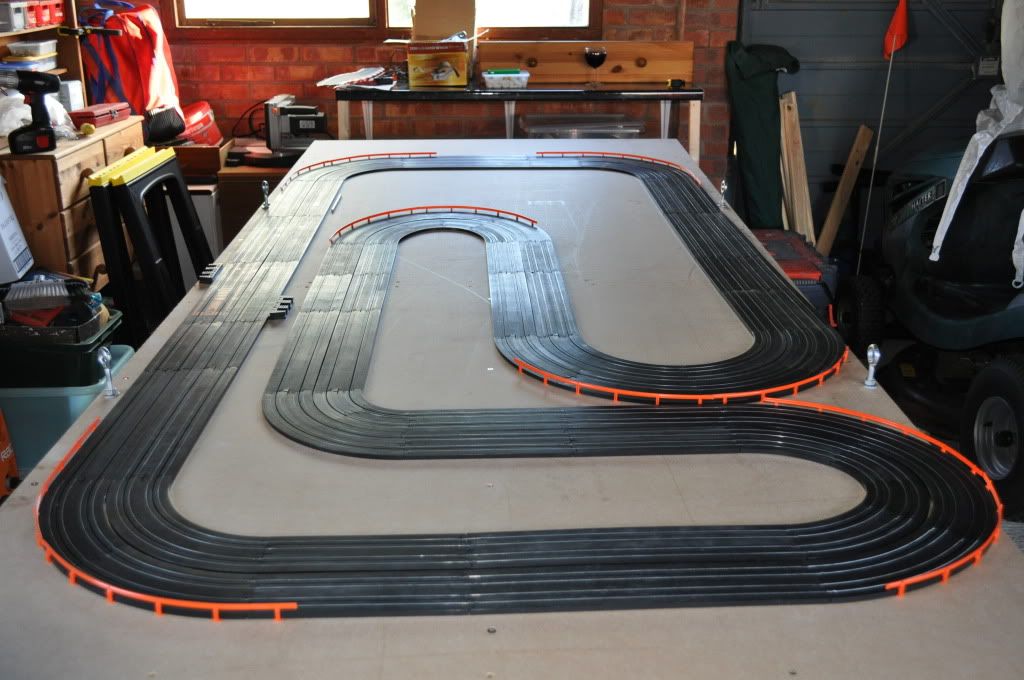 Since then it has mutated a few times.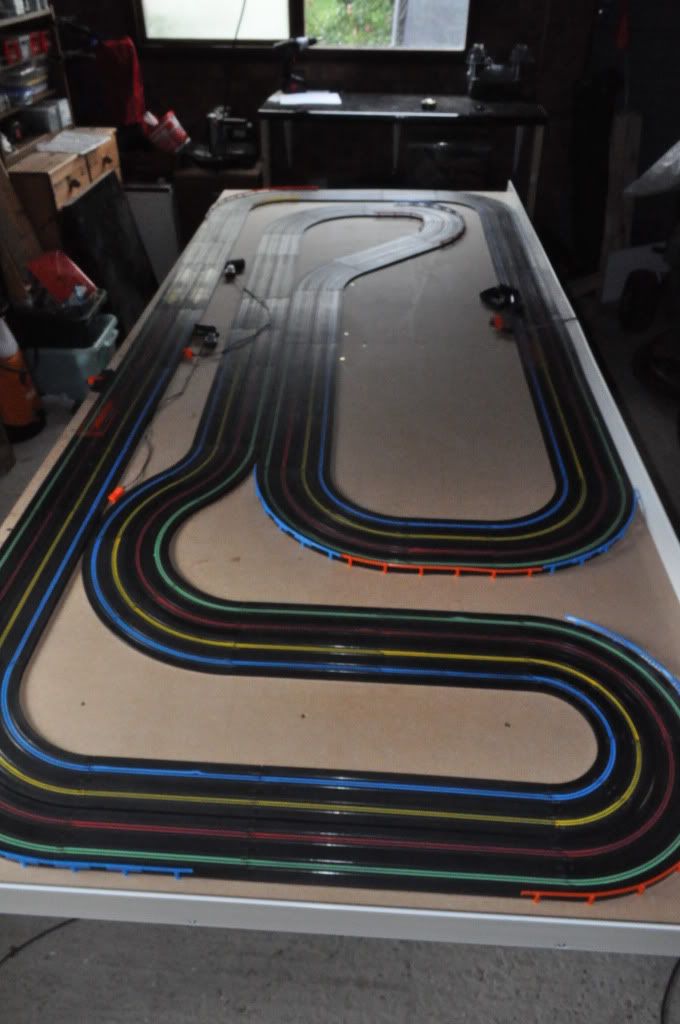 This being the most recent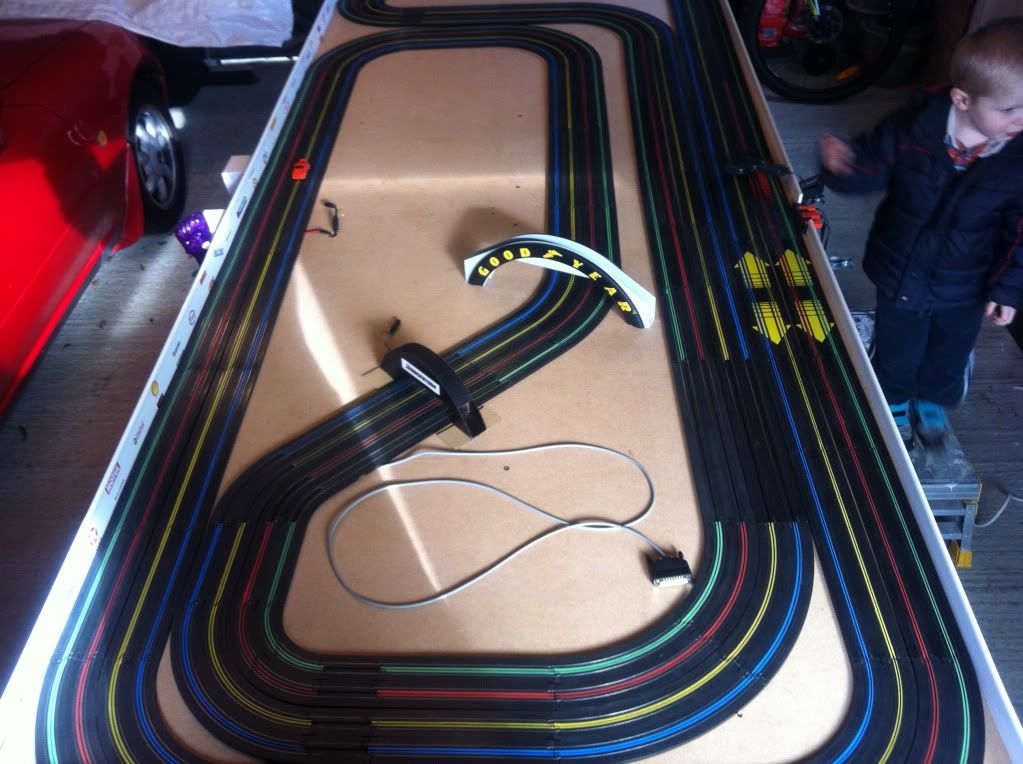 So, after thinking long and hard....well a few minutes I decided the I needed a larger track, something that would ECHO (sorry carp joke) tracks at the SCHORC or EACHORC meets. I came up with creating an 'L' shaped track that could fit in the corner of the garage. This was track idea was taken from the brilliant website
http://www.hoslotcarracing.com/
the track is called the Eron 88.
So this brings me to my next issue apart from sourcing all of the extra track, I would like the tables to be attached to the walls of the garage so when not in use they could be folded up against the wall and locked into position thus creating space when not in use. Here are a couple of pictures of the garage (excuse the mess) all of the shelves and rubbish would be cleared allowing clear space.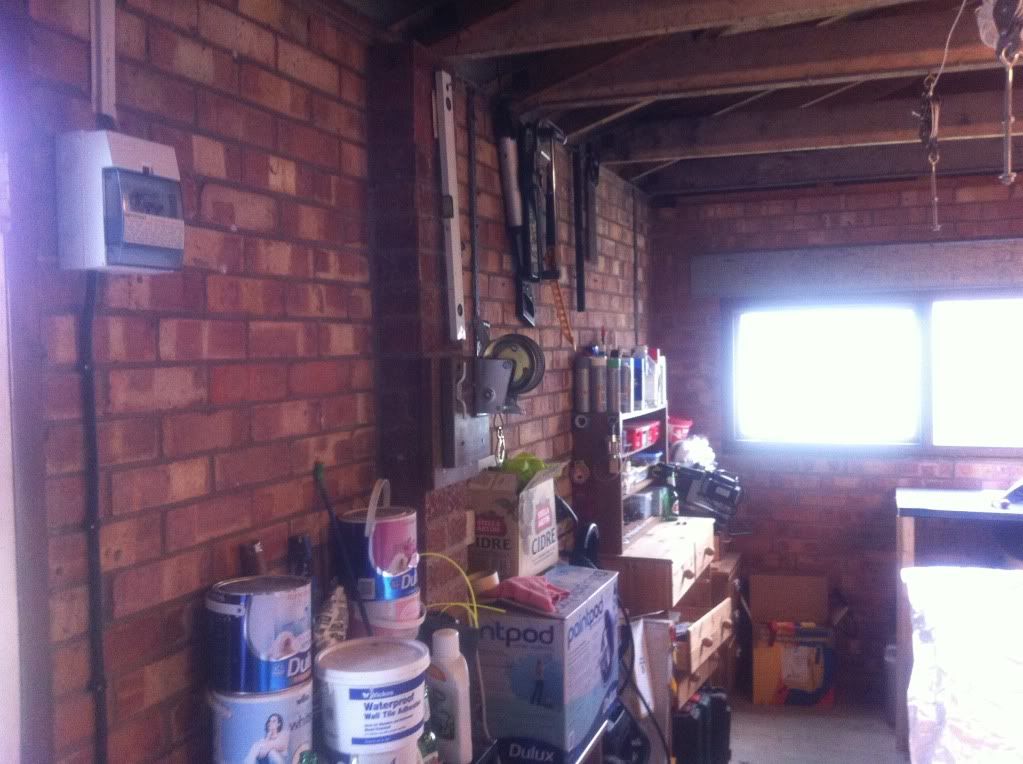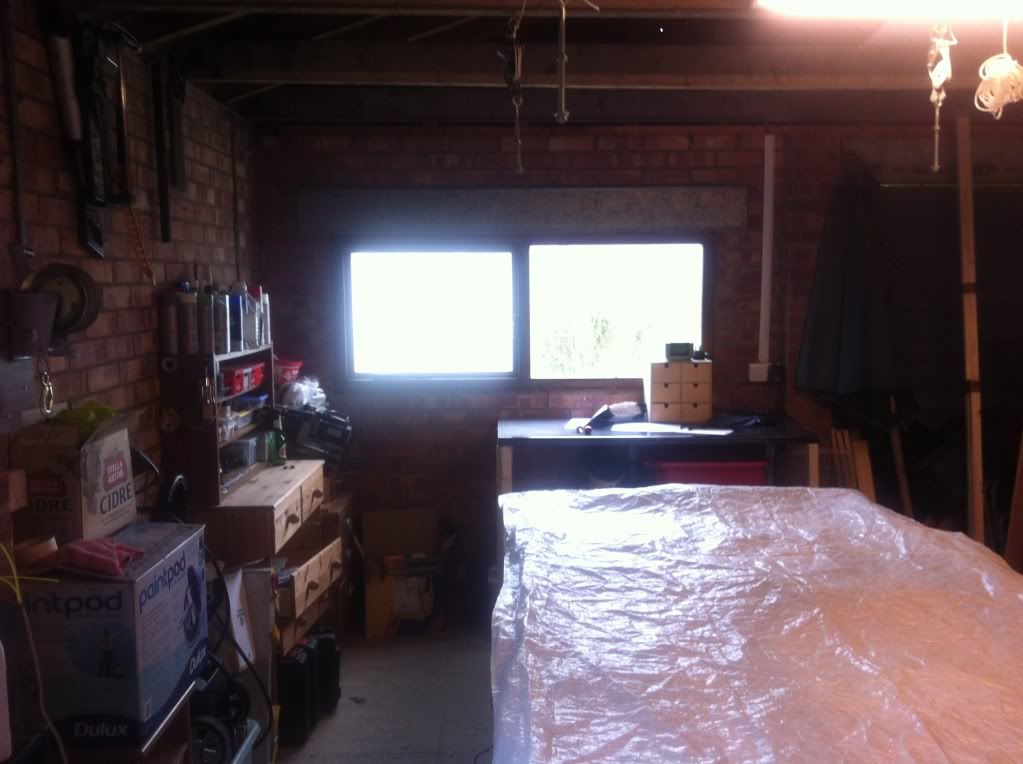 So has anyone have any ideas how this could be achieve rather than me going out and impulse buying loads more timber and ironmongery.
More piccies and progress reports will follow on this post. Thanks for your time.