Discussion Starter
·
#1
·
You may recall avery interesting recent thread on this Forum regarding the birth pangs of the Ford GT 40, more accurately the Spyders.
GT 40 Spyder thread
Following on from this discussion I received a parcel, now it is always nice to receive parcels but especially nice if Russell Sheldon sends them to you.
Inside Russell had sent me the Plasticard Shell which was mentioned in the thread together with various other body parts such as a Lexan Shell, Plasticard nose section and interior, together with photographs of the finished animal from every angle. I took it from this subtle hint that Russell has set me a challenge to build one of these cars.
This is what the finished thing should look like :-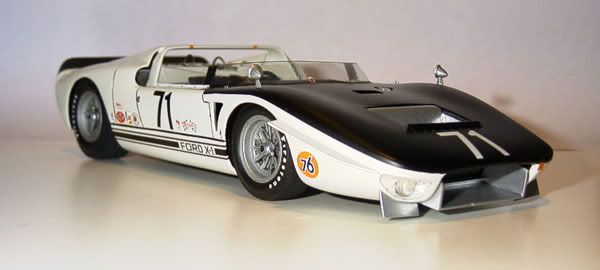 As you can see not the easiest car in the world to put together, but I thought it might prove an interesting challenge. In the end it took me over a month to complete.
This is a picture of the finished car :-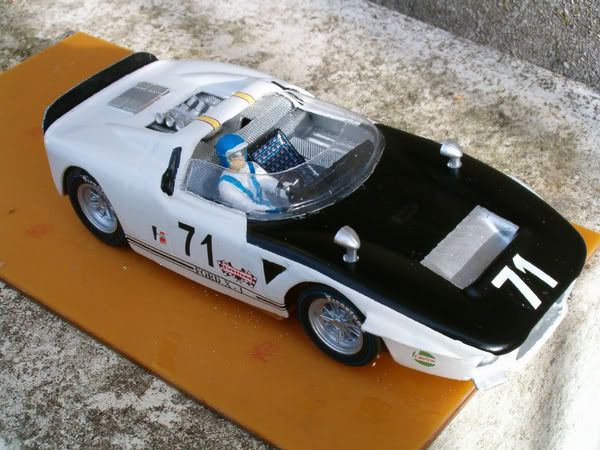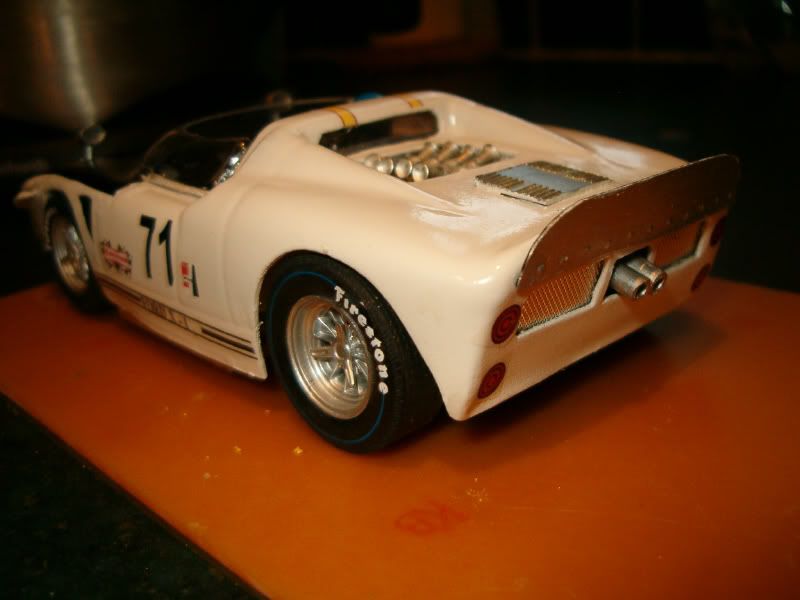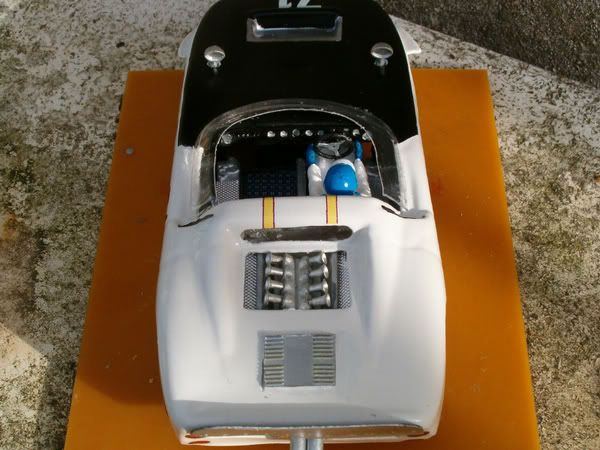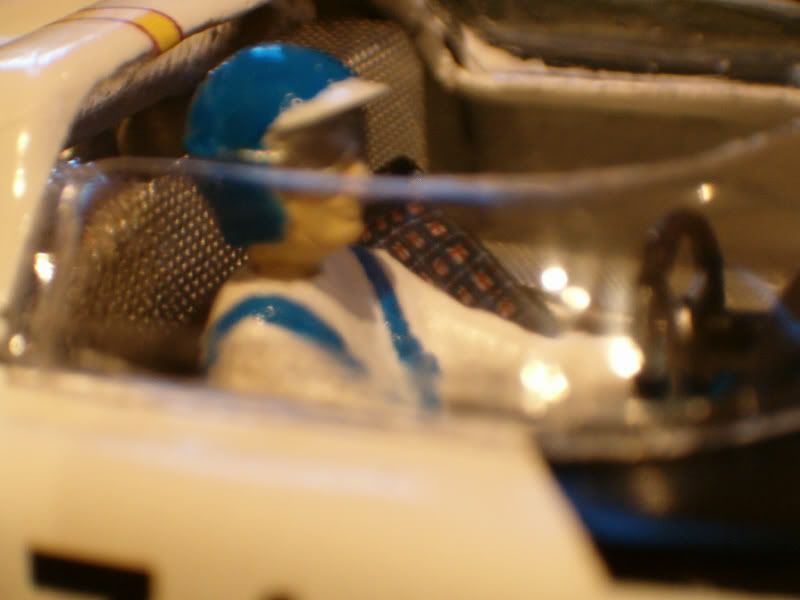 Bodywork alterations include grafting on new front section forward of the front wheels but below the bonnet line, construction of a rear airdam, mounting of winglets to front wheel arches and front airdams.
Wheels and tyres are Revell Monogram Daytona Cobra (Painted Silver)
Engine Detail and driver figure are Maxi-models
Interior is left over bits from my old P68 Project, together with 1mm mesh from 4D Modelshop
Engine hatch is bits of a Caterham Seven bonnet
Seat covers are Mrs H's hand knits (Oops sorry Patto's Decals from a Mercedes)
Mirrors are Fly
Decals are a mixture of Patto's, MRE, MRRC and my own. (Thanks JP for explaining how to make them)
Passenger compartment bulkhead is again fine mesh.
Chassis is one of my PCB jobs, with Scaleauto Motor and Slot.it gears and it is way too fast for it's own good. The first test drive lasted for two seconds by which time the rear wheel had parted company with the axle. A bit of Locktite later and it's OK.
The motor is far too powerful for the car, but it was lying about in my spares box.
Interesting Project.
Regards
Alan