Following on from the success of the Pendles and Hawthornes Trans Am events, it is with pleasure that G-Slot can announce our own round of the series on our soon to be refurbished 'big track'!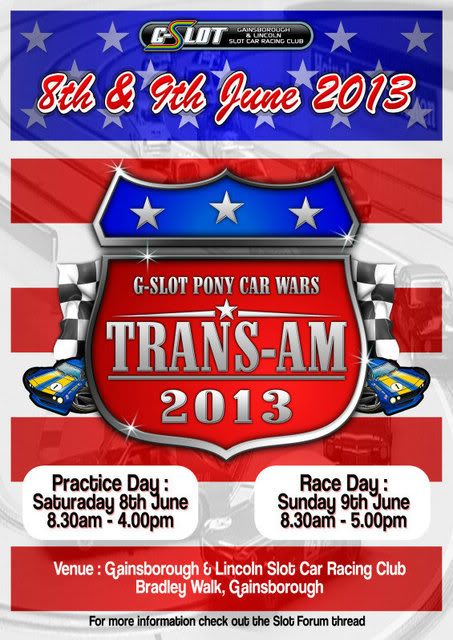 Rules will be on the same lines as the previous events
Prices per class to be confirmed but will be in line with the current costs seen at most weekend events.
Numbers may have to be limited to 24 or so (assuming we get that much interest)!
The track is our 'Big G', a 4 lane wooden routed with non mag braid and a semi gloss finish.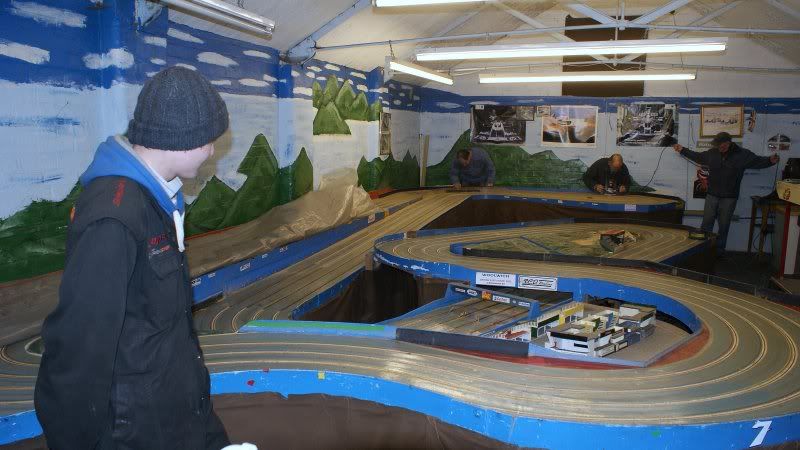 We are looking into accommodation possibilities and these will be posted up when we have done a bit more homework. Gainsboro has quite a few 'digs' but these are generally taken by contractors working at the numerous power stations close by, and to be fair are possibly a bit low rent!
I have found a couple of nice hotels in Gainsboro but they only have a few rooms and not with many twins. I will phone them to see if they would do a block booking and alter rooms configurations to suit.
This is where the track is in Gainsboro....sorry I couldn't fathom out how to embed the map.(DN21 2LW for reference.)
http://maps.google.co.uk/maps?q=bradleys+w...ingdom&z=16
Wider view of the area
http://maps.google.co.uk/maps?hl=en&ll...mp;t=m&z=10
It is probably about 35 minutes from the A1 at Blyth, similar from the M180 (the latter links nicely with the M62)
Please voice your interest and we will try to make this a regular addition to the Trans Am calendar!
Thanks
All at G Slot