Discussion Starter
·
#1
·
Just an update on this track after settling on its final configuration.
I wasn't that happy with the expanses of grey and after looking at a lot of posts decided it needed more green. As I've said before I'm no scenic modeller and the ultimate aim was to get a fair representation of a typical British race track. There's still a lot of deatail to finish, but the big job was to incorporate the main green section through the middle and I achieved this by a piece of good luck. I also play golf and was at a local driving range and noticed the matting they used for flooring and asked where it was from. Without hesitation they offered me as much as I wanted and I took a large piece. It was green, but very shiny and not quite what I wanted. So I let it into the track where required and in doing so was able to create some contours by the mat being slightly too big so when I pinned it down it created relief, but i'm not sure how well this shows in the pics. I then sprayed the matting with a light coat of Plastikote white, followed by Humbrol Grass Green spray and was very happy with what this achieved. Anyway I think the track looks much nicer now and it's now a case of adding more trees, figures & buildings, perhaps a bit of scatter material in moderation, but this can be done in stages and without any major upheaval.
Here's the pics: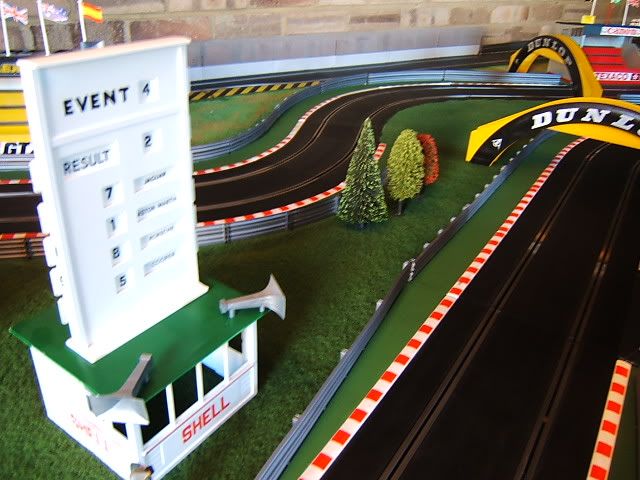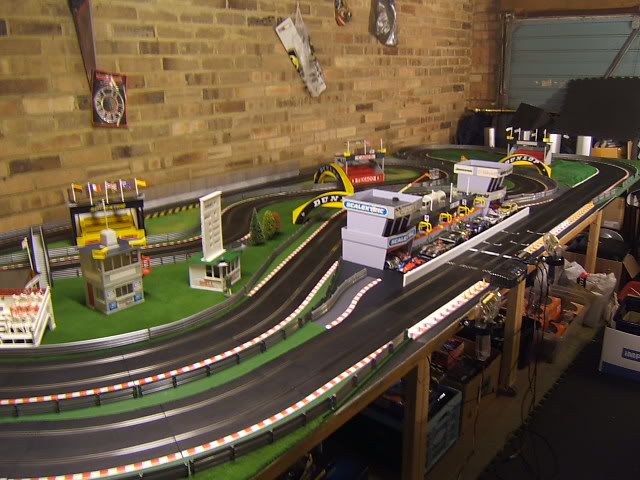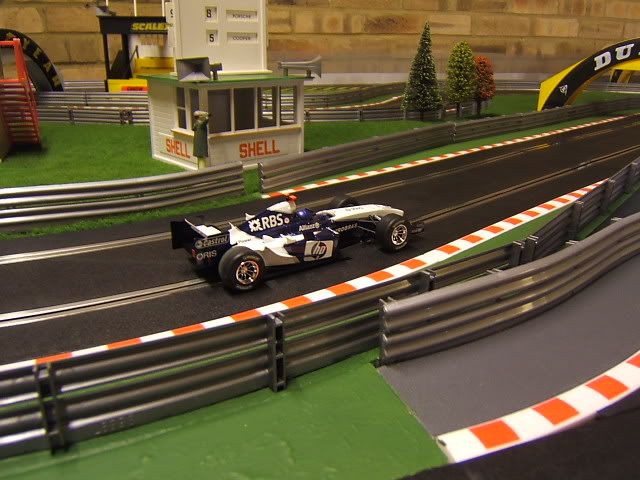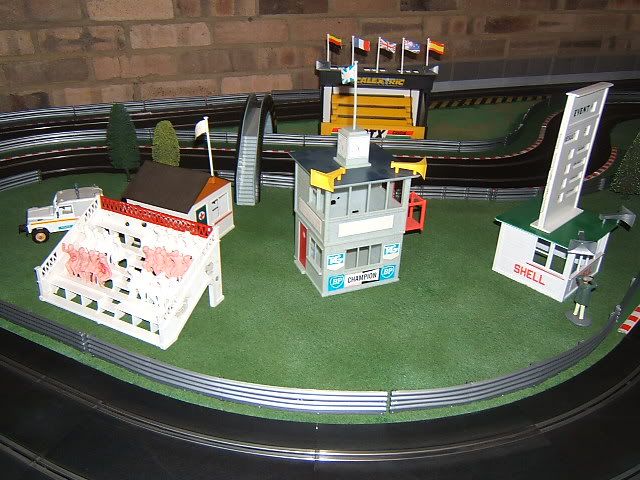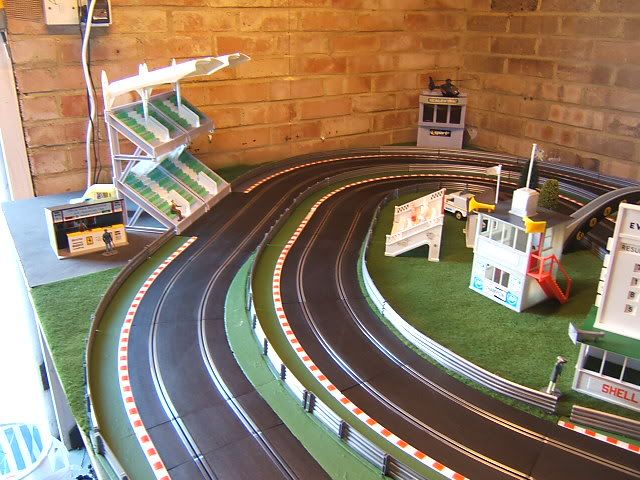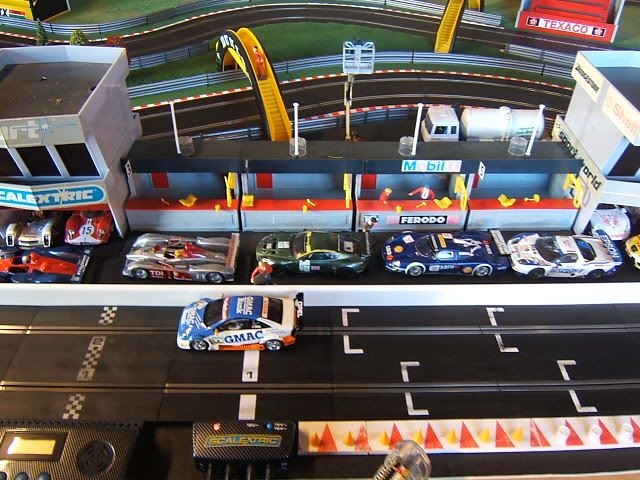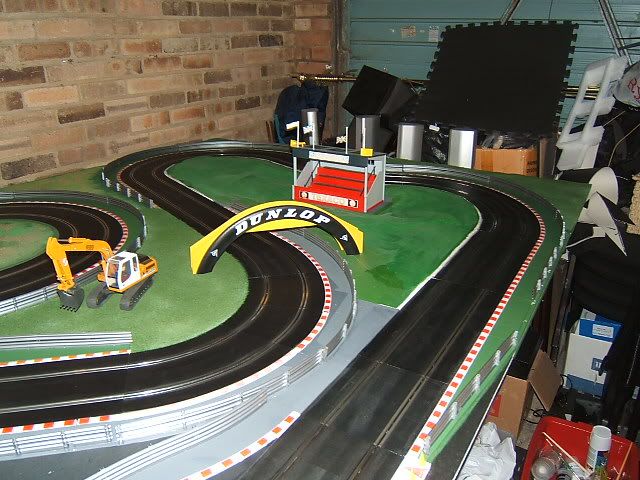 Apolgies for being picture heavy, but one of my favourite pastimes on SF is looking at members tracks, so I'm pandering to those who share that passion!
The other main job I intend to address is that of a backscene because the brick walls and garage"stuff" don't really help the overall impression of the track.
As I say it's not up to the standard of some, but it'll do for me.
Cheers
Dave