Discussion Starter
·
#1
·
Hi there all...
For all of you who could not make the event, or could not find me on the day...
Here are some photos of my Scratchbuilt and Conversions Slot-Car display and my Carrera 4 lane Oval "Demo" track at last weekends Gaydon Slot Car Festival..
It was great meeting those of you who managed to find me, and finally putting a face to and saying hello to some of you on slot forum.... I am sorry some of you missed my display, and not being able to meet you..
The whole display went down very well, with a lot of intrest shown in the "Scratchbuilding and Conversions" side of slot-cars, especially the TV/Movie related cars and the more "Unusual" ones.
The kids loved my "Disney Cars" movie cars conversions, especially "Mac" the big truck. This one was especially asked for to be seen running, as when you pressed the top, it spoke to you, The kids loved it "young and old".....
Many other conversions were asked to be seen running, including the 60s TV Batmobile, the Scooby Mystery Machine, The Pink Panther car, Noddys car, The Monster trucks, Ice cream Van, plus many other vehicles..
Especially popular were the two Pioneer "Bullitt" chase cars (Mustang and Charger) which I had "Dented and Distressed" for the "Bullitt" Chase movie sequence. These went down very well with Steve McQueen and Bullitt movie fans. Seeing them going around the track side by side, with the "Assassin" with the "Shotgun" hanging out of the L/H rear qtr window looked so cool....
I also had some of my "Pendle Slot Car Club" race cars and "SlotRallyGB" Cars..
Plus. I bought along some unfinished projects, so people could see the conversion/build process in real life....
Thank you to all who showed intrest, and had a chat to on the day...
I hope you like the photos..
All the best.. Martin...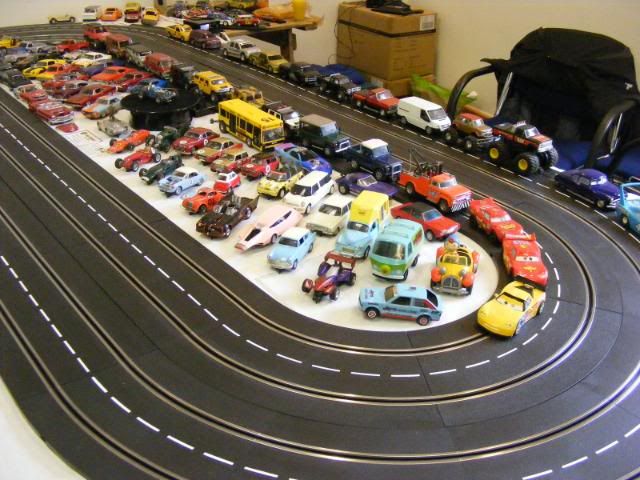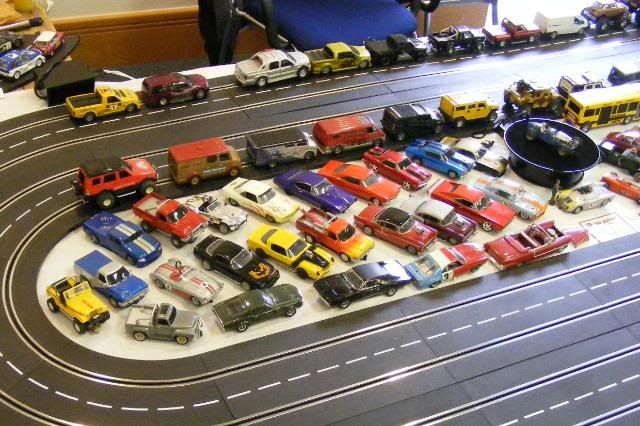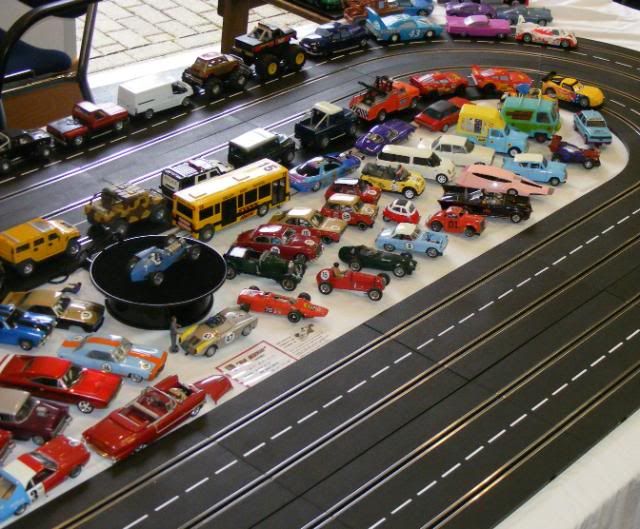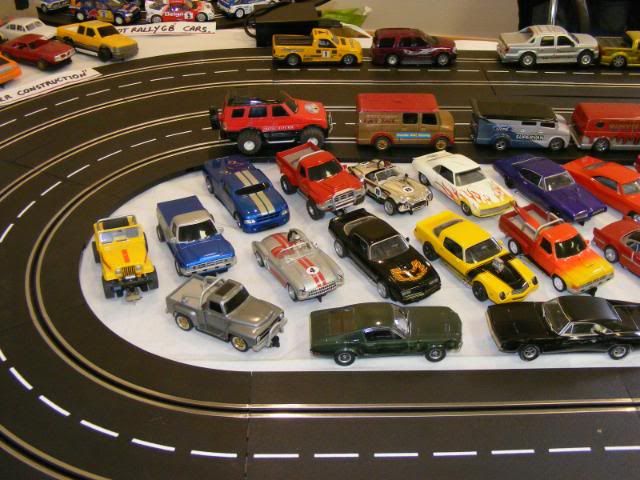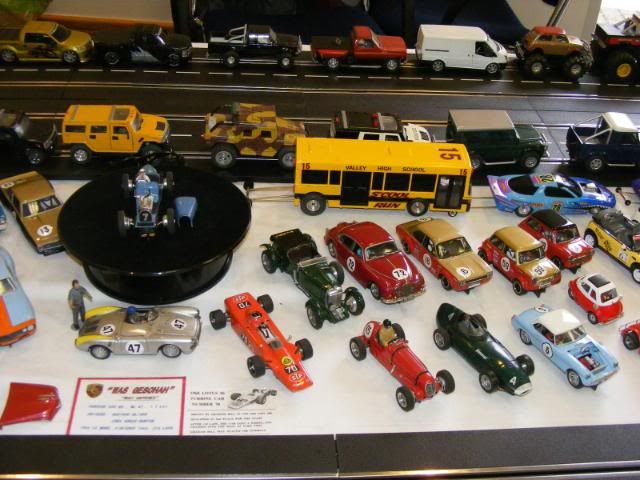 Some More to follow......