QUOTE (MrFlippant @ 12 Feb 2014, 15:43)
<{POST_SNAPBACK}>
If you'd like to fit all your cars with SureChange guides and the appropriate chips with the LED on leads, then that'll be fine.
If not, then some more reworking would be in order. The original one was fine, except for how long in advance a pit entrance would need to be planned. Here is how I think Marcel was suggesting the earlier plan be arranged: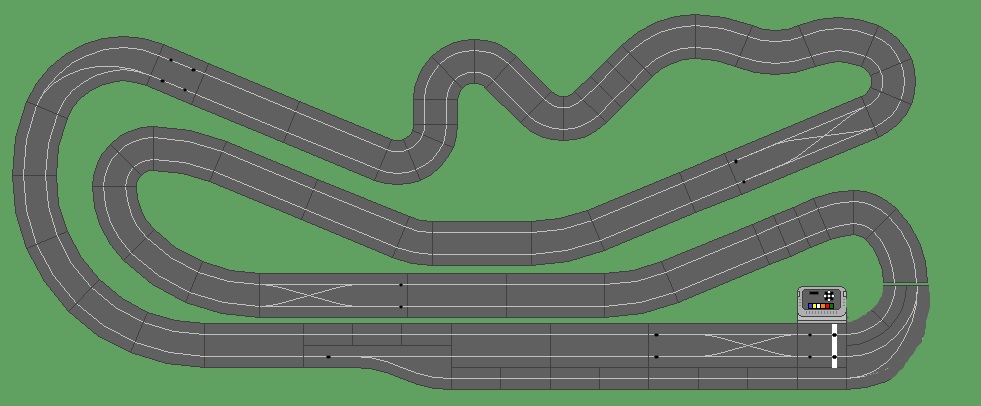 I also think this works better than the latest iteration, if only because the location of a lane changer IN a turn REQUIRES that all your cars are modified with a SureChange guide as previously mentioned. But also, the lane changer locations are spread about more evenly, and in what I believe to be effective locations.
Actually, now that I look at it, the XLC parallel with the pit should be one full straight sooner, or removed. I put the APB in last, and wasn't paying attention to where that lane changer was.
Great advice Mr Flippant. I will be going back to the old plan. One question, with the APB base on the inside, is that going to be a problem with cords going across the track?
Thanks again,
Heath