Discussion Starter
·
#1
·
Has anyone chipped a Scalextric car with the Oxigen chip to work with oXigen Pure??
I just wonder because here below is an old photo of my earlier collection of LeMans style cars which is now bigger and I would like to keep them for the Oxigen system.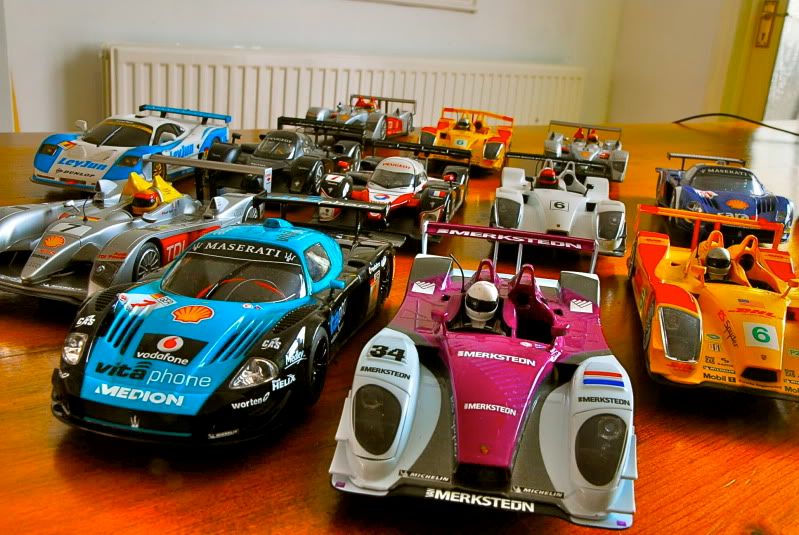 I know they won't be as competitive as the SLOT.IT cars but I would hate to not use them. I shall use the O2 Chrono software to give the SLOT.IT a little less power to balance the cars out.
Anyway, back to my question, has anyone done this yet?
Also wondering about the unipolar 'Hall' sensor. Is there plenty of room in the Scalextric car AUDI R10 for that? (I just got a couple of Oxigen O201a chips this morning in the post to test so I was just wondering)
I have read this helpful page
http://www.slot.it/Download/oXigen/Manuals...iptionO2.en.pdf
in case you were wondering.