Discussion Starter
·
#1
·
Hi,
This is a follow-on from the thread about the Bilbanforumet "Blog" thread. Rob J asked if there was any information on the Heathkit Slotless racing system. I thought maybe that subject might be better served if it had it's own thread.
So does anyone have any information about this racing system, or any other "slotless" systems that have been developed over the years? What were/are they like to race?
Here's the link to the Heathkit bit on Bilbanforumet:
Heathkit
And here's an article that I dug up from Model Cars, there may be other features on slotless racing in that magazine, I'll have to go back and have a proper look: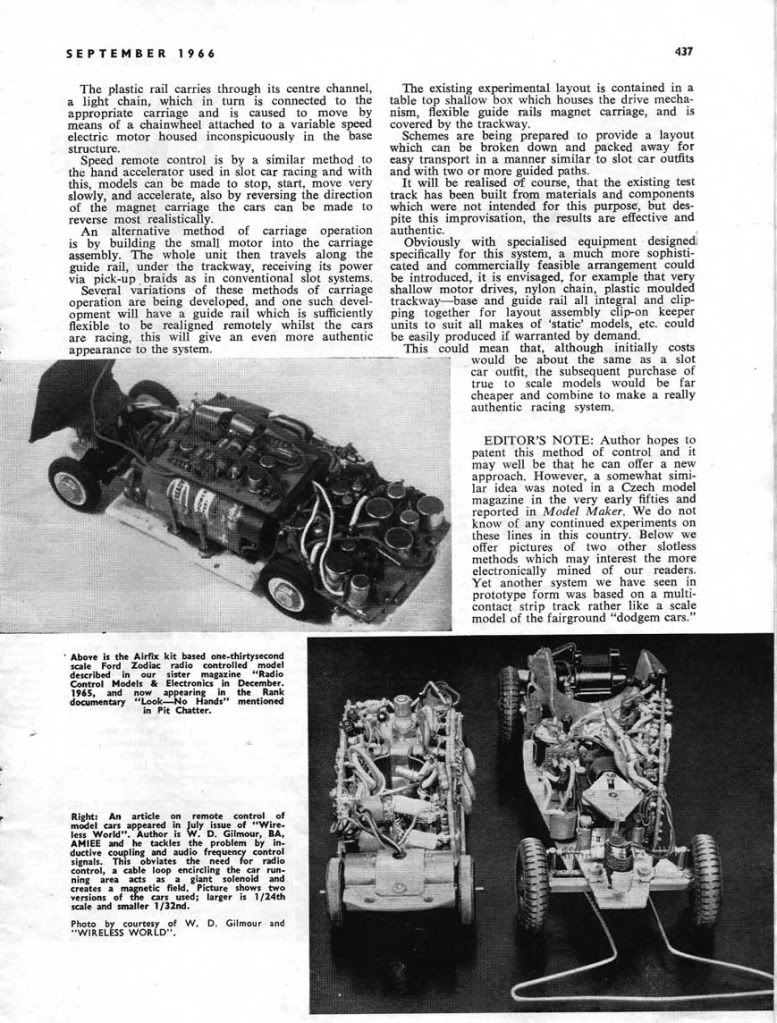 Cheers,
Tom.