Hi all!
Joe here from New Zealand, new to the forum but have been into and out of slots over the years, both HO and 1/24 Drag.
Scored a cheap box of tyco track/cars etc recently from an auction site.
Began setting up myself a layout.
Originally it was to be a hillclimb loop set up as seen below but with hairpins at each end to create the loop...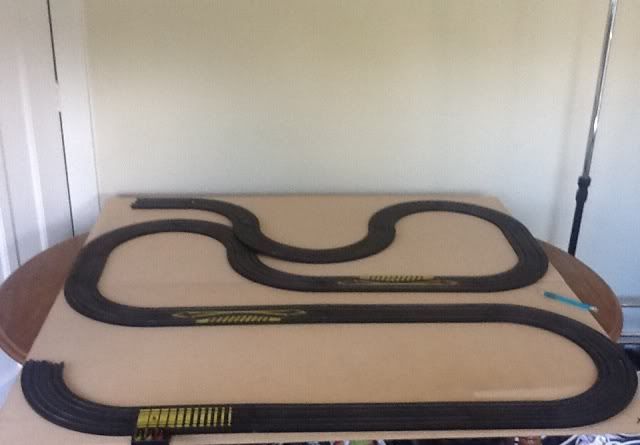 So I mocked it up with some polystyrene to see how it might look, but I soon thought about making it a loop and ended up at this.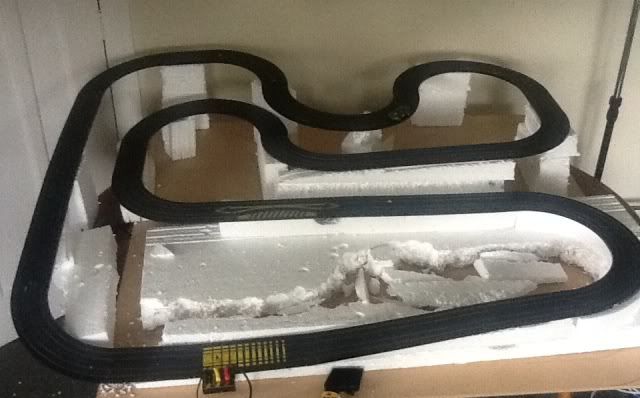 This was awesome fun to drive, but I quickly decided that however fun I wasn't sure I really felt like embarking on a fully landscaped scenic track. Lots of work.
So I added another sheet of MDF, said goodbye to the supports and lengthened some straight and ended up here.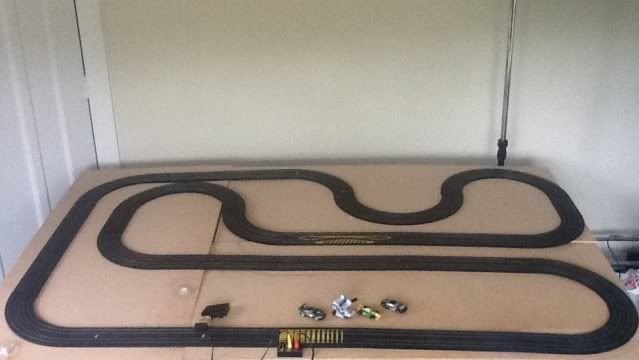 So that's what I ended up with, drives well, and should be easy to mount and make permanent.
Just thought I'd share, stay tuned for progress!