Discussion Starter
·
#1
·
Hi all you super model makers,
I am looking for some one to build me a holder for my RichG lap display
Ideally I would like something along the lines of Savages
But with it sitting on top of some pit buildings as part of the control tower / pit lane area
Something along the line of this lifted from Glovemans track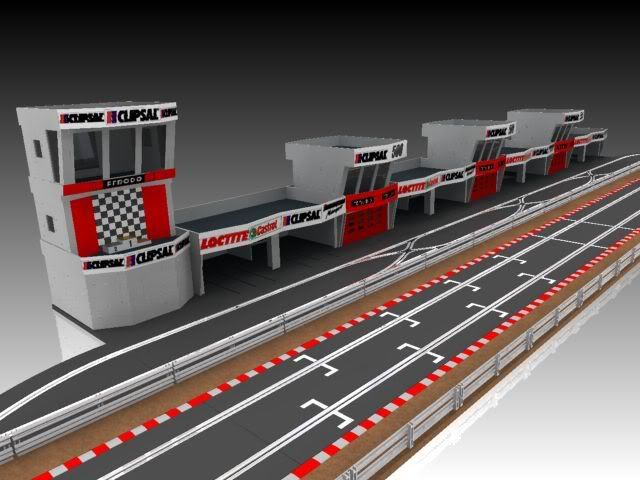 But not on his scale possibly using 2 of the red door units with the tower in the middle but instead of the window part and podium that is where the lap display and pit game are housed ?
Now is there anyone that would be able and willing to build one or point me in the direction of where I can get the pre done parts to make it ?
And what sort of cost are we looking at ? I have the lap display and pit pro already
Or it is it pretty easy to do but I have never done any modelling at all so I was thinking this might be a bit to much as a first project ?
Michael