Discussion Starter
·
#1
·
Hi guys (and girls?),
Finally, after moving to our new house 1 1/2 year ago we got to building our new home track. I doubted for a while if I wanted to make a topic here as I see myself as a real amateur compared to some of the wizards here. But then again, perhaps there are a lot more like me out there and perhaps you guys can give me some advice along the way.
The track: Table is 4 x 1.25 meters(no more space), Scalextric digital and PBpro / SSDC. We asked ourselves (me and the kids) what kind of track we wanted to make, wishlist: Long straight, scenery (preferably hills/mountains) (my doughter), serious racing (my son), bridges and lights (myself). In short a very enthousiastic / ambitious list.
So we started. I'll try to include some pictures here.
first the track layout:

Then the table (with cork underlayment):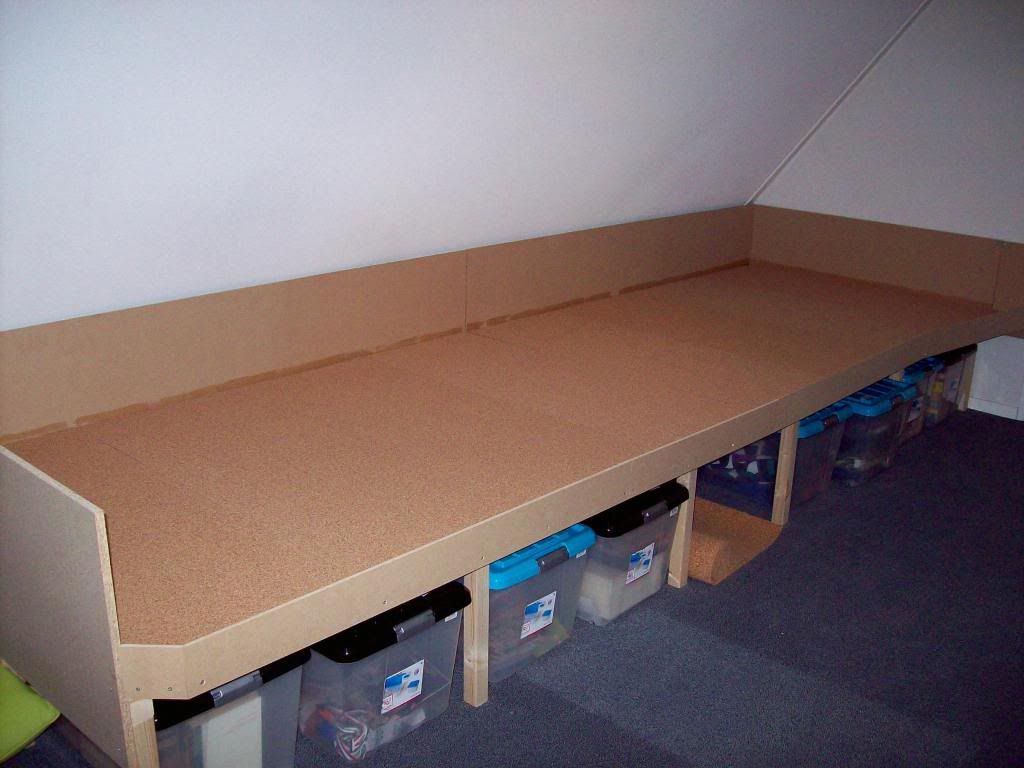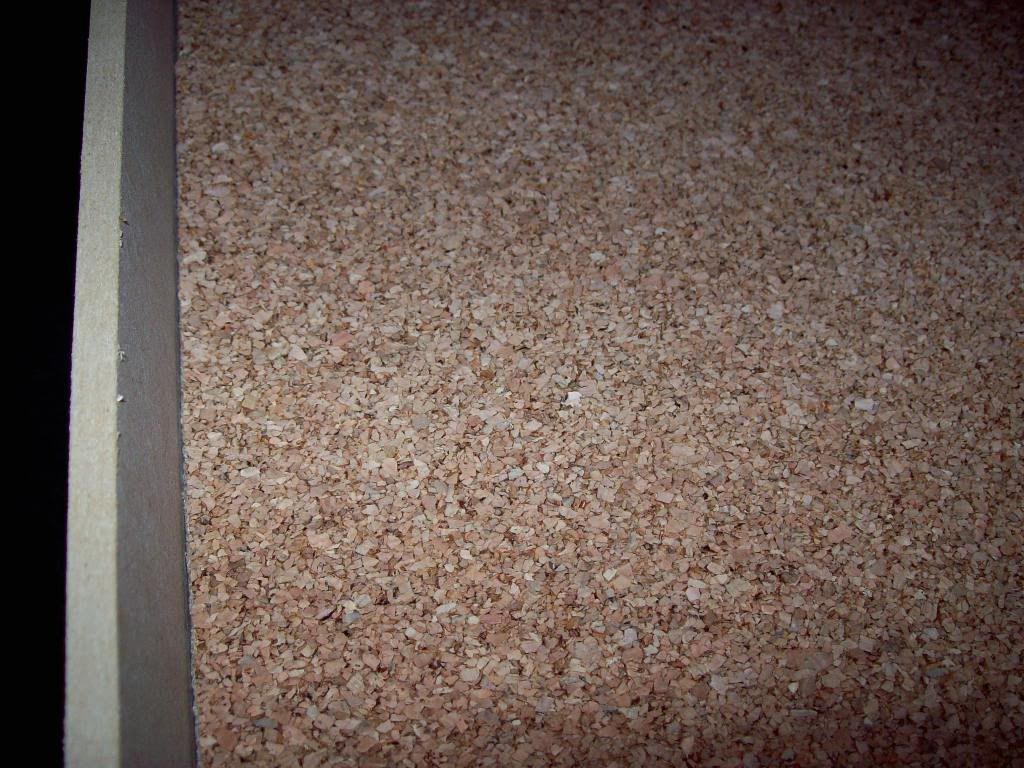 First layout, after a lot of problems, I got the PB connected to the computer (SSDC). What a joy!!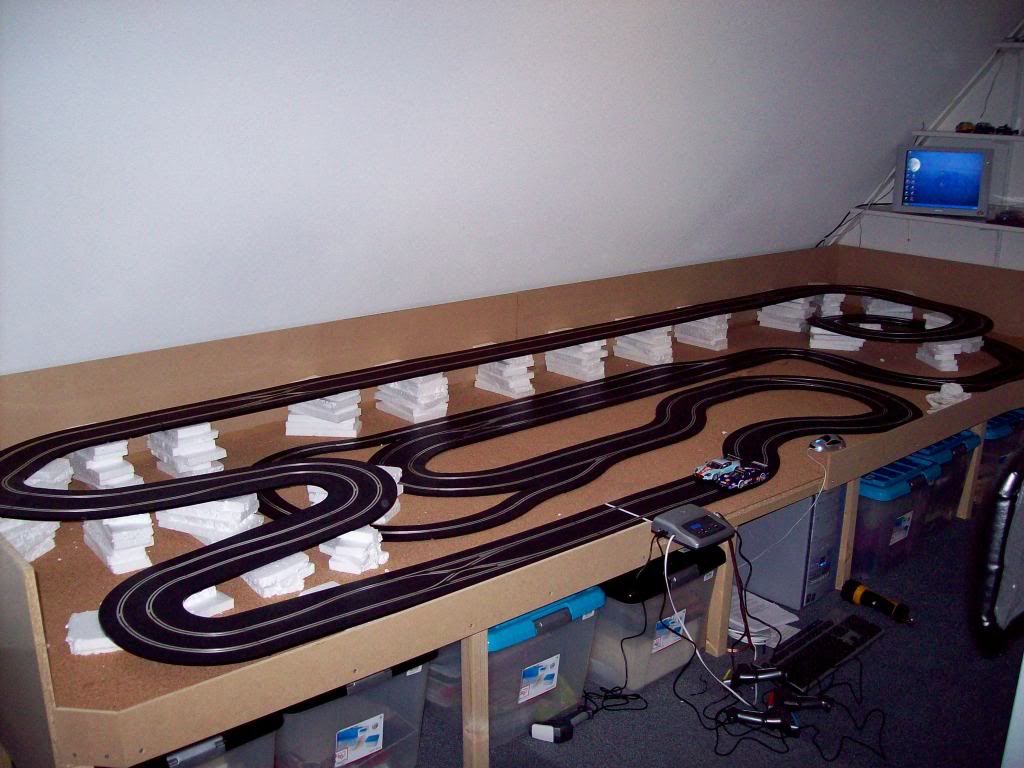 And then some first impressions. The Lane swerve Chicane is in (thanks Graham), and the 360 turn is great! By the way the maserati is a nice car but a nightmare to drive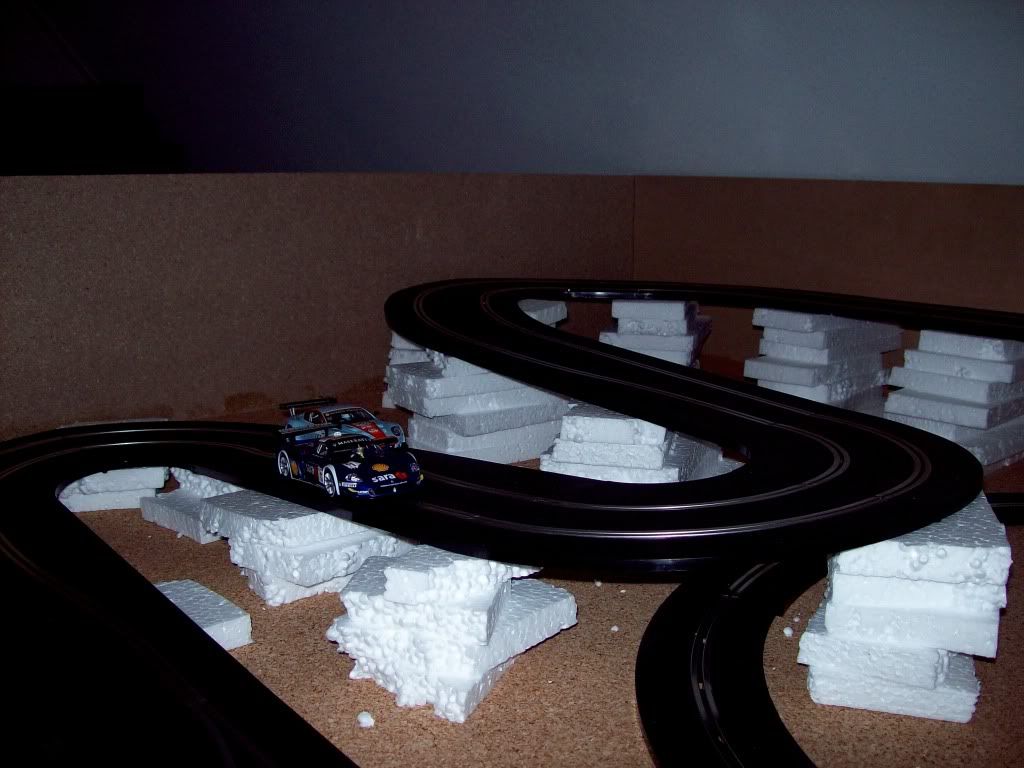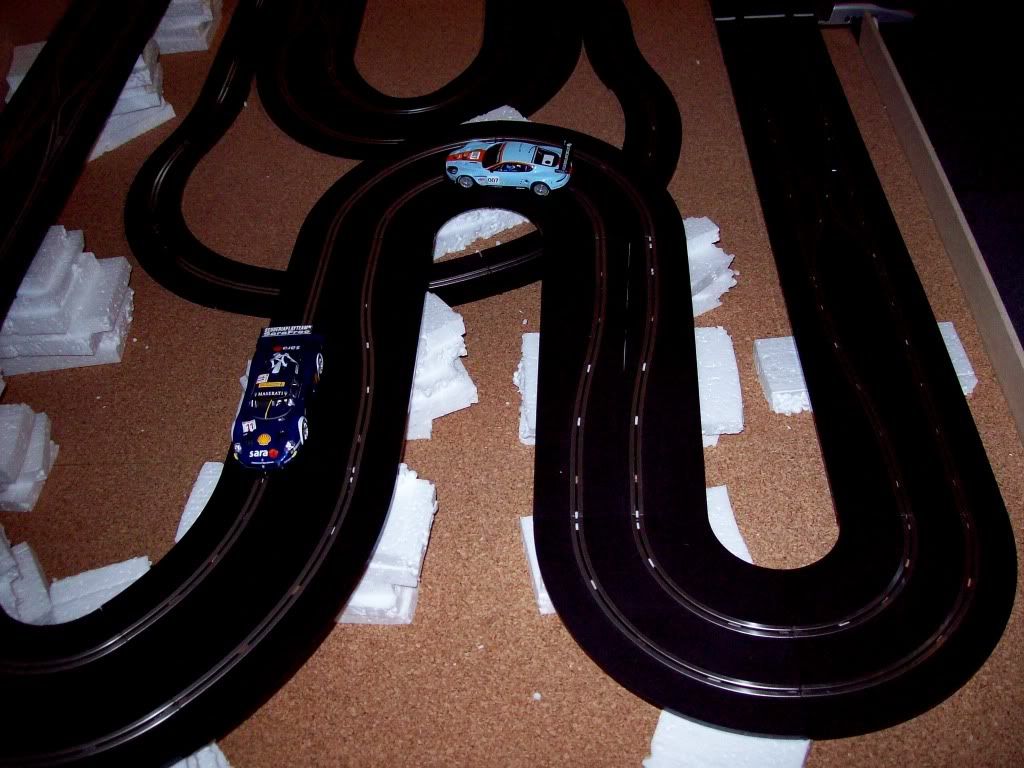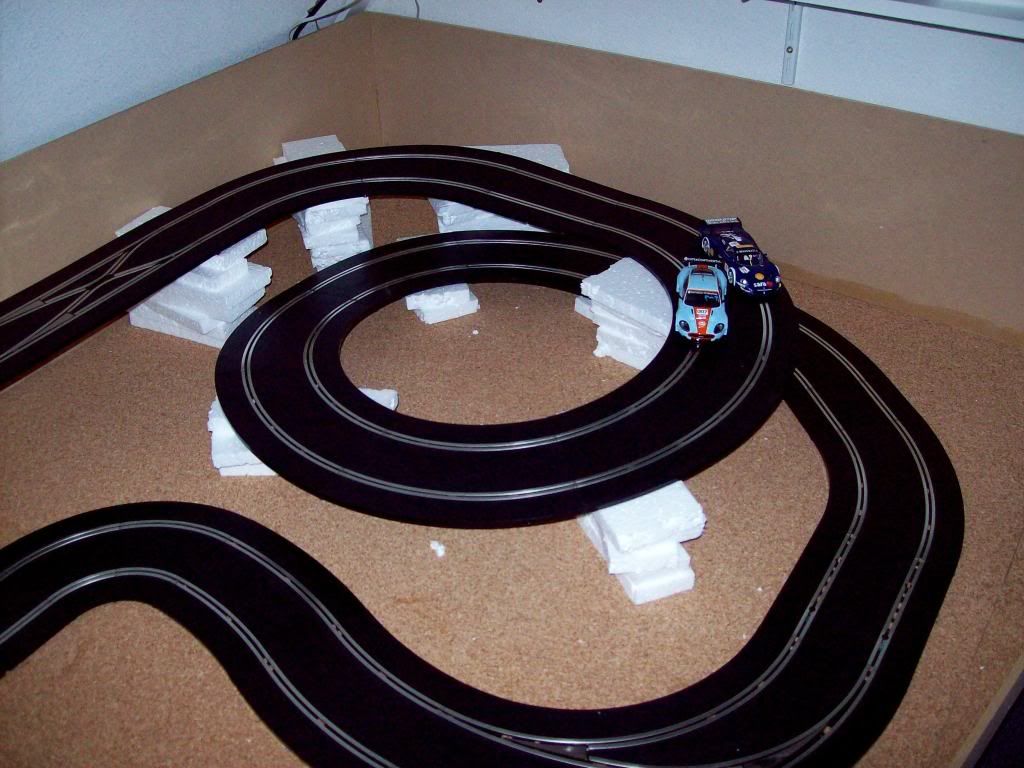 Biggest question now: Where to put the computer screen. Would be best in the middle of the long straight, but there's no room (roof is in the way), now it's on a shelf in the corner which is not ideal.
anyone good ideas?
We'll keep you updated.