Discussion Starter
·
#1
·
Years ago I converted an old VIP RA271 into a crude RA272.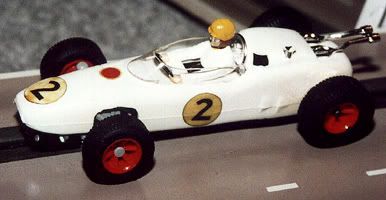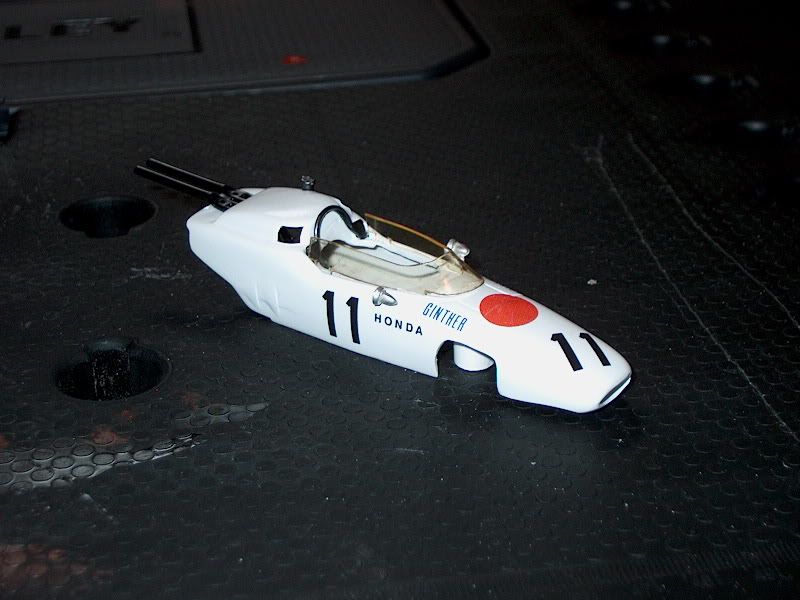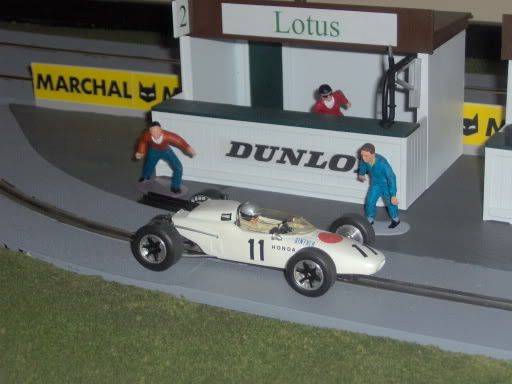 With the invitation to join an upcoming 1.5L proxy race here in the states I thought it would be a good time to update it to better resemble the RA272.
Took the old shell back down and started over adding vents, intakes, and reduced the size of the front axle openings.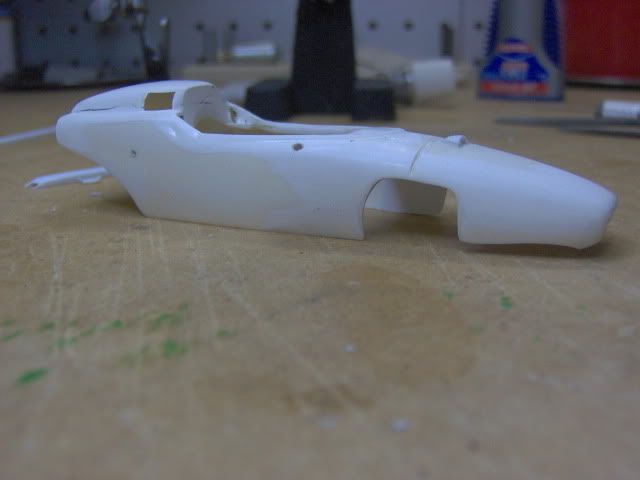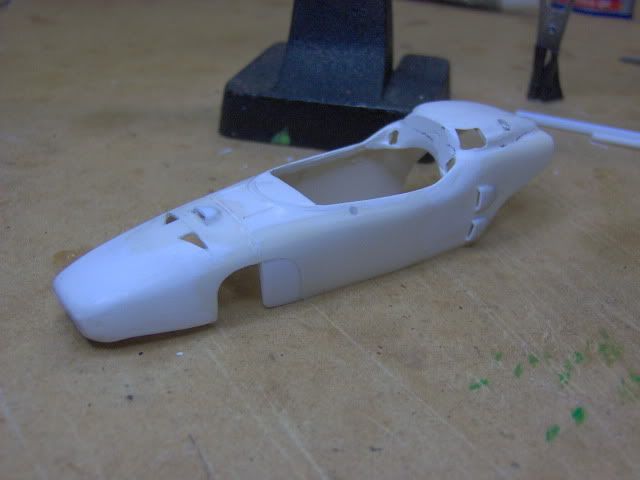 The top of the engine cowling for the 271 is all wrong for the 272 so I decided to cut off the old and fabricate a new one from styrene.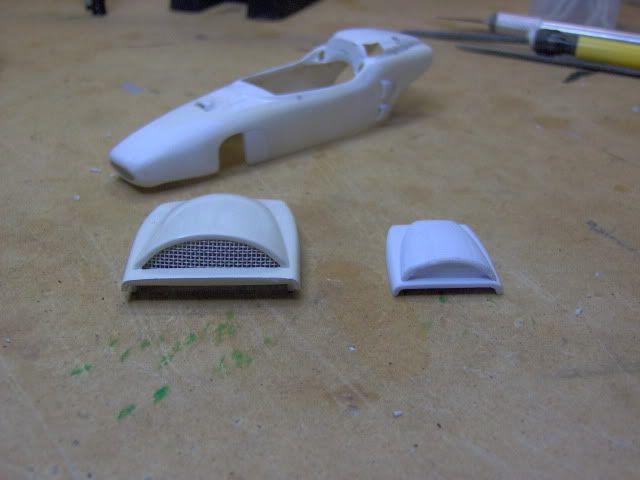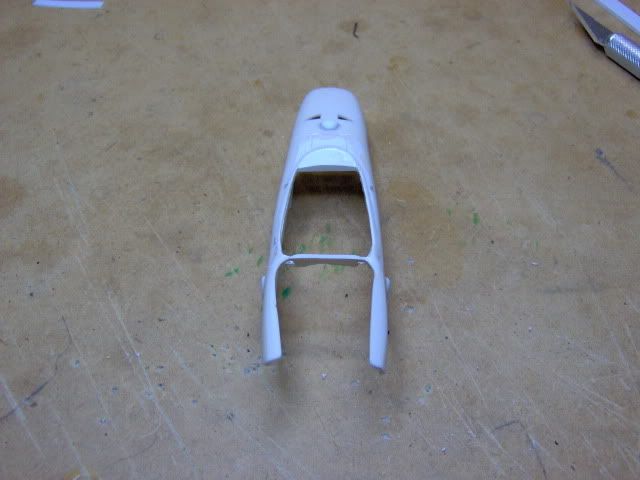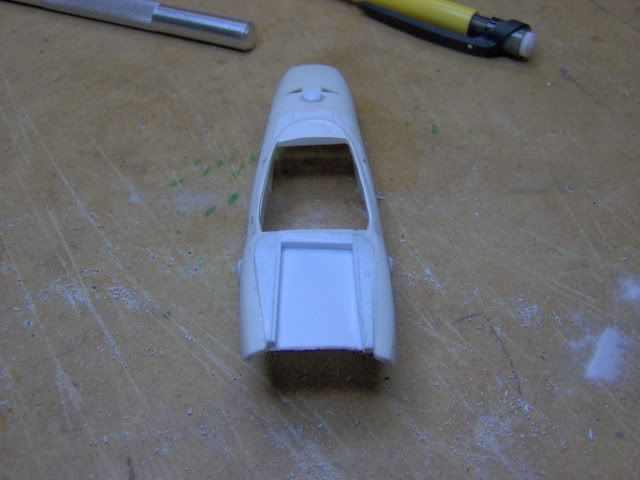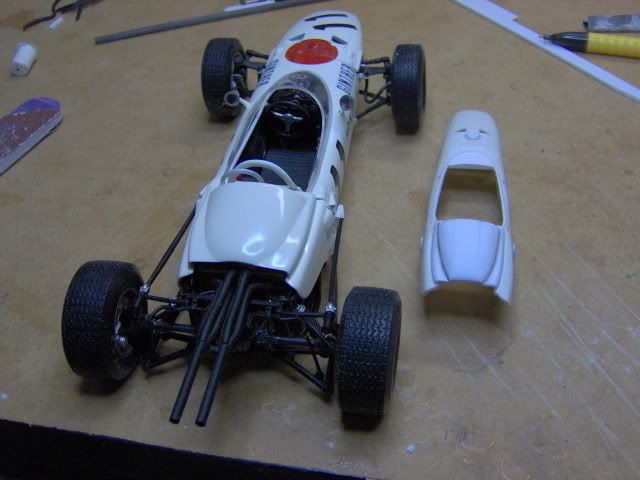 I used the 1.5L Beardog chassis, painted it flat black, and added a few suspension details.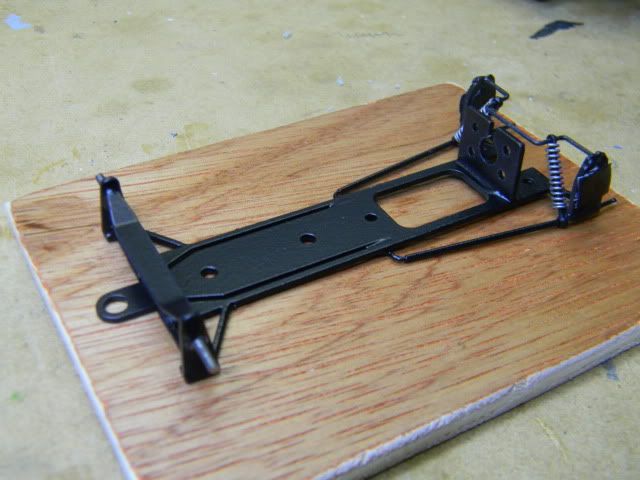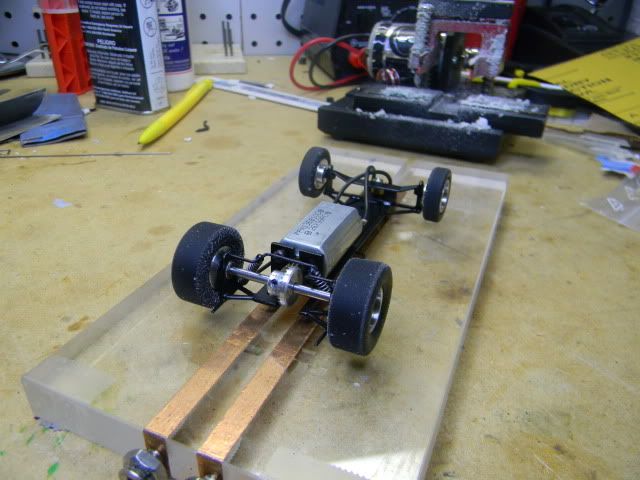 Went back with the same Ginther livery and was hoping for something that resembled this.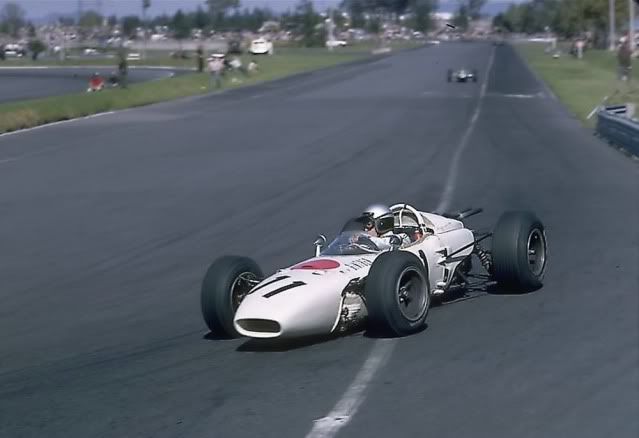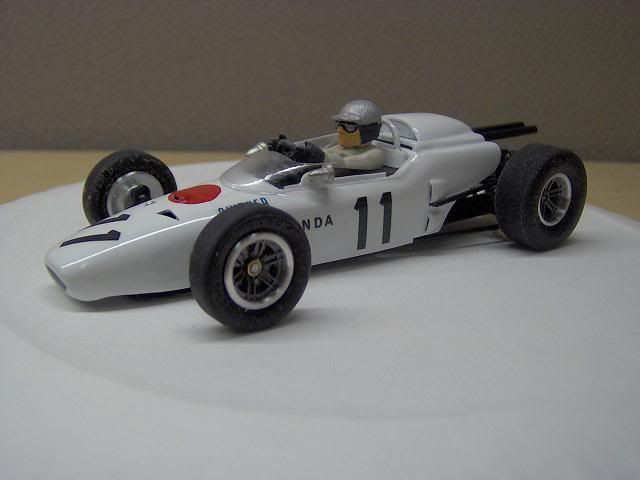 All in all I'm satisfied with everything except how high Ritchie is sitting. I'll try and fix that when the car is returned. For now I just hope it's fast and Ritchie doesn't catch too much wind and slow the car down.
Thanks!