·
WRP World Champ 2015/2016
Discussion Starter
·
#1
·
I was recently lucky enough to have two National champs help me set up some cars.
I was just wondering what other members do to try and help the handling of their cars, and I have been in a PM discussion with another forum member asking me exactly how I had been shown to do this. Pictures being worth a thousand words and all that, so here are my pics.
First off I was given a very fast lesson in how to sort out a rally car. Weight added to nose to help keep the guide in the slot, motor mount glued to stop it popping out and balast wedged alongside the inline motor to stop it rocking too much and also help keep it from tipping over too readily.
This car ran like a dream at my first ever Rally event.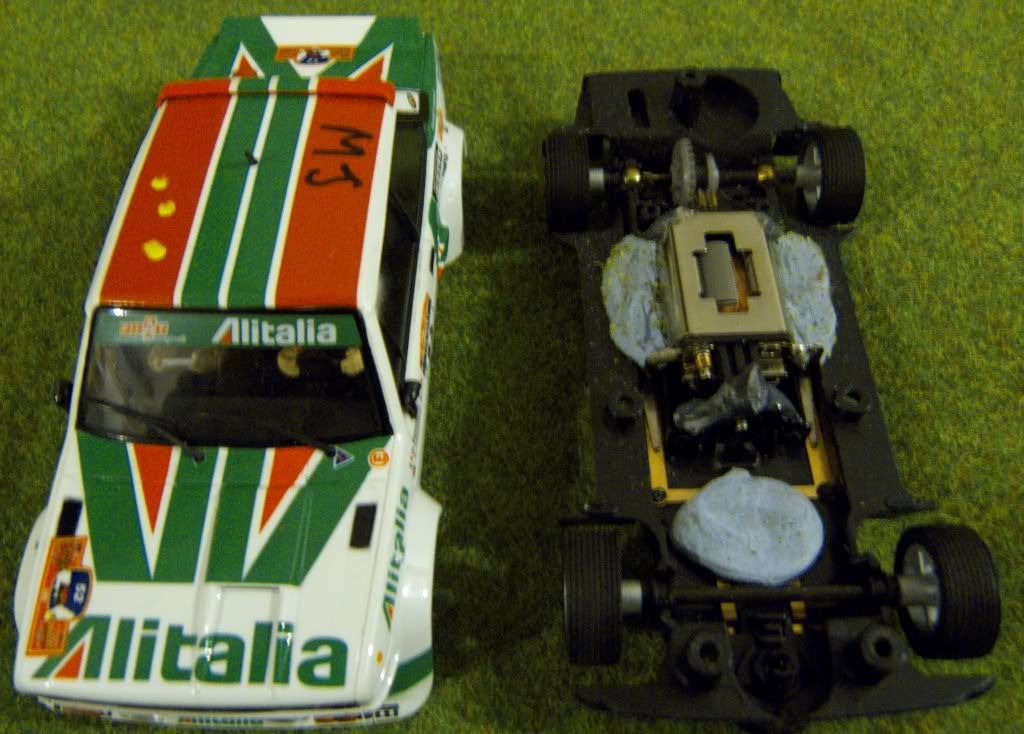 Following on from this, I then tried something similar with two cars I wanted to drive around Aberstone National at Wye Valley. When I showed one of the above mentioned my efforts, he was very good and didn't burst out laughing.
The results below are what he suggested. The Porsche 906 has about 4 grammes at the moment, but this is only because it has very accurately modelled tyres for the period - that is, monster balloons! As soon as I get some decent NSR tyres on, I can drastically reduce the weight.
The Mazda again has a little too much in this photo, I've since reduced it to about 2 grammes.
Both run significantly better than previously.
Show us what you do with yours.