QUOTE (Si. @ 19 Dec 2011, 06:19)
<{POST_SNAPBACK}>
Hi Ush Cha
Jeeees' louise...
...you's a couple a few years older than my 40's ass.
1000 LAPS PER NIGHT !!!!!!
RESPECT !
...
Respect indeed!!!
I always used to (and still do) rub the tires before a race on my invented "bandenboard" (tyreboard), Which simply consists of a piece of cardboard taped with the doublesided carpettape and hung to a wall or something)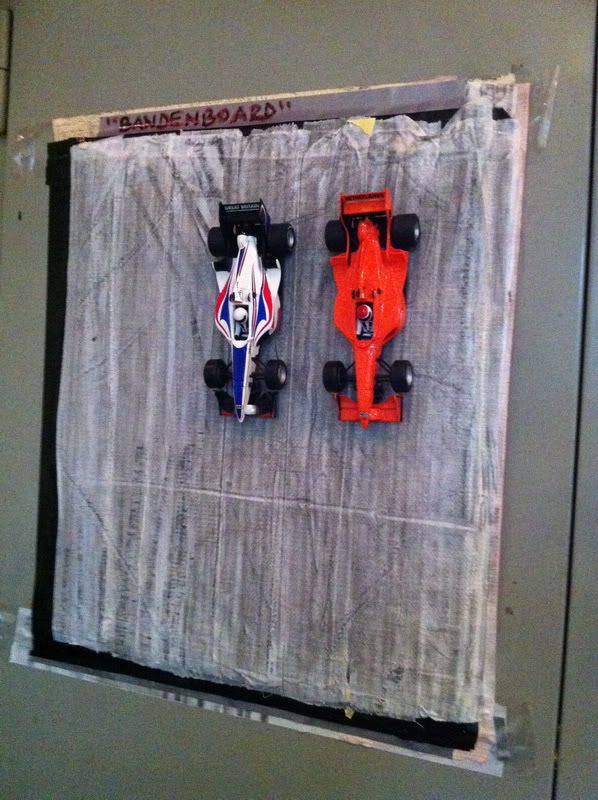 But after reading the great tip of putting it on the track in the pitlane I thought why not put it on the track itself...(the pitlane is too far away on my track to put it there comfortably...)
So I put one strip between the tracks, and another cut in two on the outside, and it works remarably wel!!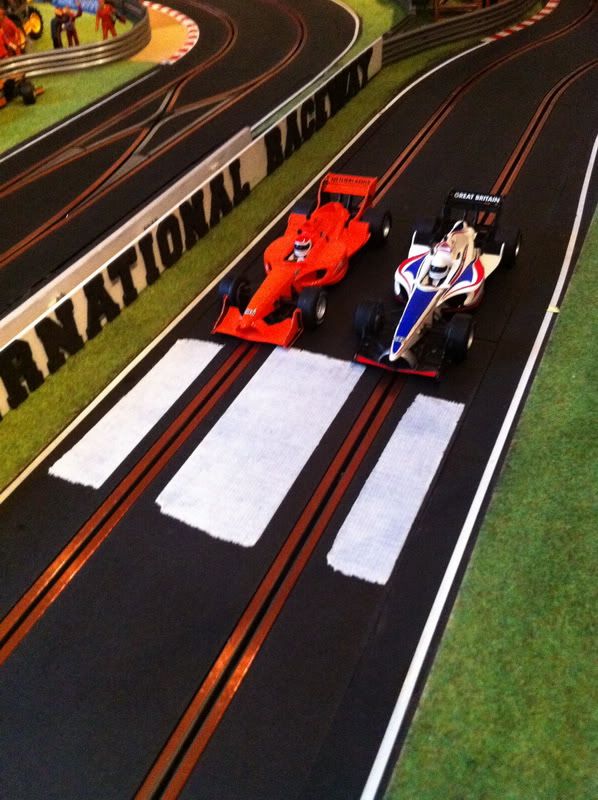 Before long the tape will start to look like this:
Awesome solution! The only thing to watch out for is that you'll have to drive pretty fast over it or the cars will be stuck when the tape is just applied! (So just in front or after a hairpin is not such a good place for a tirerub
)
Keep it in the slot!
Martin