Discussion Starter
·
#1
·
How much should I sell these digitised A1 cars?
yes, a cheeky question but I may need the money so I'm being curious.
I hate to sell my cars but I may need to. I'm still unsure if I want to but....
And if I do I'm considering selling a whole load of chipped Scalextric cars in bulk on eBay because I've been told that I can only sell 10 items per month. So I'm considering selling these 8 cars together. Maybe that's a very bad idea, I dunno. But I may have to sell all of them
Anyway, any help or suggestions are welcomed. If this is somehow illegal to ask such a question, I understand if this gets deleted by the Moderators...
These are the A1 cars I might sell.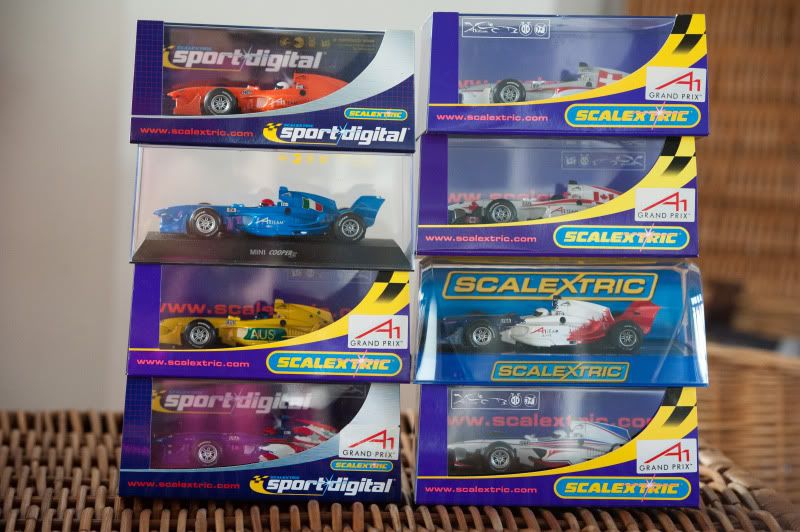 They are all chipped with the SSD f1 chip except for the Swiss A1.
Italy
Australia
Swiss (unchipped)
USA
Britain
France
Holland
Canada
They all have their mirrors and their wings. Again, apologies for being cheeky and testing the waters