I needed some extreme hills for my raid track & since I am trying to use up the old Scale Sport track from my last layout I needed to try & customize a couple pieces. What I wanted was to have very sharp up/down sections that were similar to the NINCO raid "dunes". Here's how I did it.
First I took a piece of the straight track and marked off the center section at about 1" intervals. I tried to avoid any of the exposed rails or tabs.
Next I cut it using a hand saw & a carpenter's square. I cut through the plastic supports/braces until I felt the blade reach the metal rails. Then I gave it a few more swipes to just cut into the bottoms of the rails. I went about 2mm into the rail. Of course, be careful, if you cut all of the way through the rail you'll lose power & the track won't work.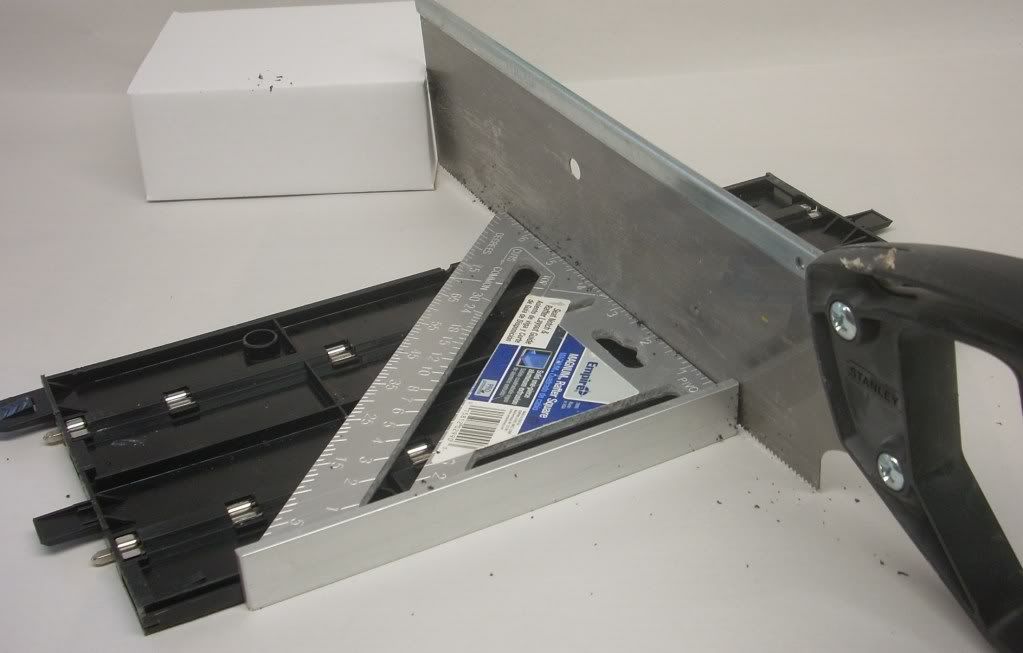 Here's what it looked like after I made my 7 cuts.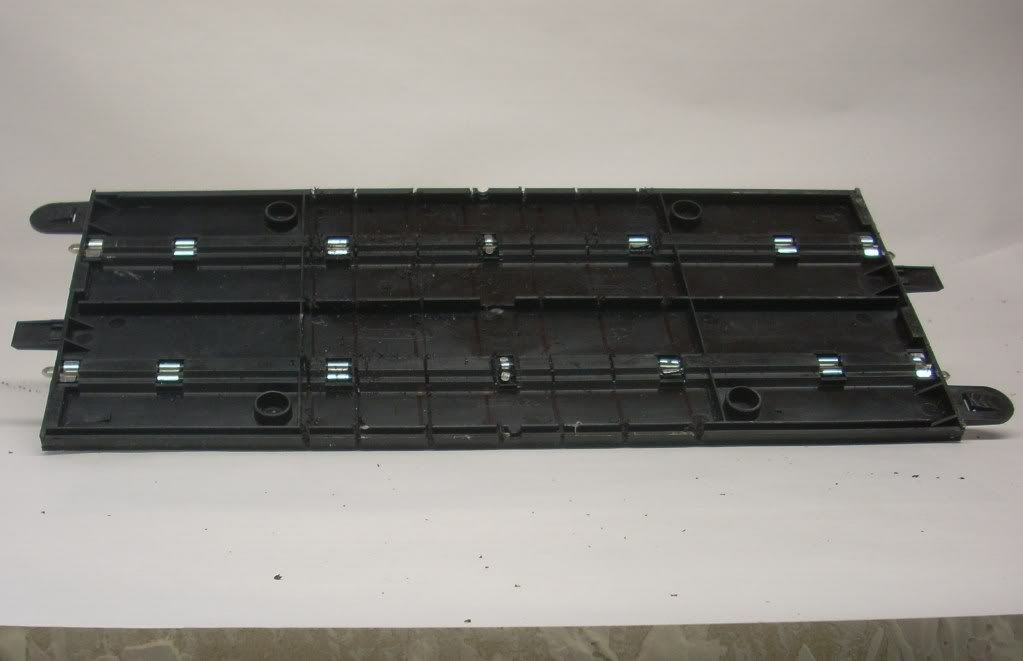 Now the fun part, the bending. The trick is to lay it upsidedown up against the sharp edge of a table and just do gentle bends at each cut. Just a little will go a long way. It's pretty forgiving, so if you need to, you can make adjustments later.
After I bent it I took a screwdriver and checked to make sure there were no jagged burrs of metal in the slot, because if there were, it would stop the cars plus if it reached all the way across it could cause a short circuit, which would be bad bad bad! Hold it up to the light so you can see what you're doing.
Ta da! The only thing different you have to do to bend a section down rather than up is to take a utility knife & cut out a small "V" at the intersection of each cut & plastic rib/support on the bottom. That way when you bend the track down it gives the plastic somewhere to go rather than fold unto itself (and bind).
I've tested this track w/my cars & it works great. For more elevation add a section or two of straight track in between the up and down sections.
Questions?